Laurel Hubbard: New Zealand PM backs transgender weightlifter's selection for Olympics
'Alternative is to have someone who followed rules but is denied ability to participate,' says Jacinda Ardern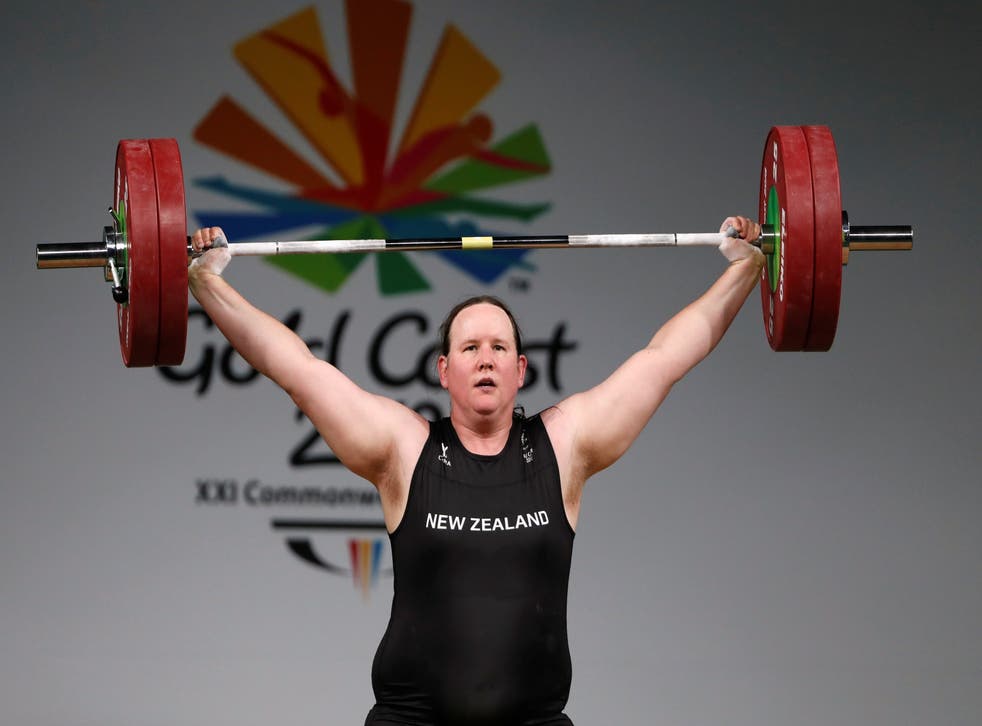 New Zealand's selection of weightlifter Laurel Hubbard for the Tokyo Olympics – the first transgender athlete to compete at the games – has received the backing of the country's prime minister.
Jacinda Ardern defended the 43-year-old's inclusion in this summer's competition, saying it was in line with the rules.
"Parties here have simply followed the rules. That's the case for Laurel but also the team in New Zealand - they have followed the rules," she told reporters in Wellington.
"The alternative is to have someone who followed the rules but then is denied the ability to participate.
"So, ultimately, I leave it to those bodies and that's the decision they have made and it's in keeping with the standard that has been set globally."
Hubbard will be the oldest weightlifter at the games, and will be ranked fourth in the competition for women weighing 87 kilograms (192 pounds) and over. She previously competed in men's weightlifting competitions before transitioning in 2013 at the age of 35.
She became eligible to compete at the Olympics as a woman after the International Olympic Committee (IOC) issued guidelines in 2015 allowing any transgender athlete to do so, provided their testosterone levels were below 10 nanomoles per litre for at least 12 months before their first competition.
She has since met all of the requirements of the IOC regulations, although her selection has fuelled a debate over inclusion and fairness in sport.
Fellow trans athletes have voiced their support for her inclusion. Former world-class cyclist Kristen Worley told New Zealand's Morning Report: "I'm very supportive of Laurel and her personal endeavours. For me it's about ensuring her safety as an athlete and her participation in Tokyo.
"We have to understand the science of all of this. Laurel is like me, I'm a transitioned athlete ... so we have gone through the intervention of our bodies postoperatively in terms of the sex reassignment surgery to create the vulva.
"What a lot of people don't understand is the disruption of the endocrine system and the actual significant impact to the human physiology where the brain is actually disconnected from the major vital or organs and function of the human physiology."
And New Zealand Olympic Committee chief executive Kereyn Smith said it was clear Hubbard had met all the criteria to compete in Tokyo.
"We acknowledge that gender identity in sport is a highly sensitive and complex issue requiring a balance between human rights and fairness on the field of play," she said.
"As the New Zealand team, we have a strong culture of manaaki (hospitality) and inclusion and respect for all.
"We are committed to supporting all eligible New Zealand athletes and ensuring their mental and physical wellbeing, along with their high-performance needs, while preparing for and competing at the Olympic Games are met."
World news in pictures

Show all 50
Competing before her transition as Gavin Hubbard, her birth name, Hubbard set national records in junior competition and had a best, combined snatch and clean and jerk total of 300 kilograms.
After her selection for Tokyo 2020 was confirmed, Hubbard said: "I am grateful and humbled by the kindness and support that has been given to me by so many New Zealanders.
"When I broke my arm at the Commonwealth Games three years ago, I was advised that my sporting career had likely reached its end. But your support, your encouragement, and your aroha (love) carried me through the darkness.
"The last eighteen months has shown us all that there is strength in kinship, in community, and in working together towards a common purpose. The mana of the silver fern comes all of you and I will wear it with pride."
Additional reporting by agencies
Register for free to continue reading
Registration is a free and easy way to support our truly independent journalism
By registering, you will also enjoy limited access to Premium articles, exclusive newsletters, commenting, and virtual events with our leading journalists
Already have an account? sign in
Register for free to continue reading
Registration is a free and easy way to support our truly independent journalism
By registering, you will also enjoy limited access to Premium articles, exclusive newsletters, commenting, and virtual events with our leading journalists
Already have an account? sign in
Join our new commenting forum
Join thought-provoking conversations, follow other Independent readers and see their replies