Man who got lost in Australian Outback while hunting camel survives for six days by eating ants
62-year-old Reg Foggerdy set off after the animal wearing only a T-shirt, shorts, a cap and flip-flops in temperatures that reached 37C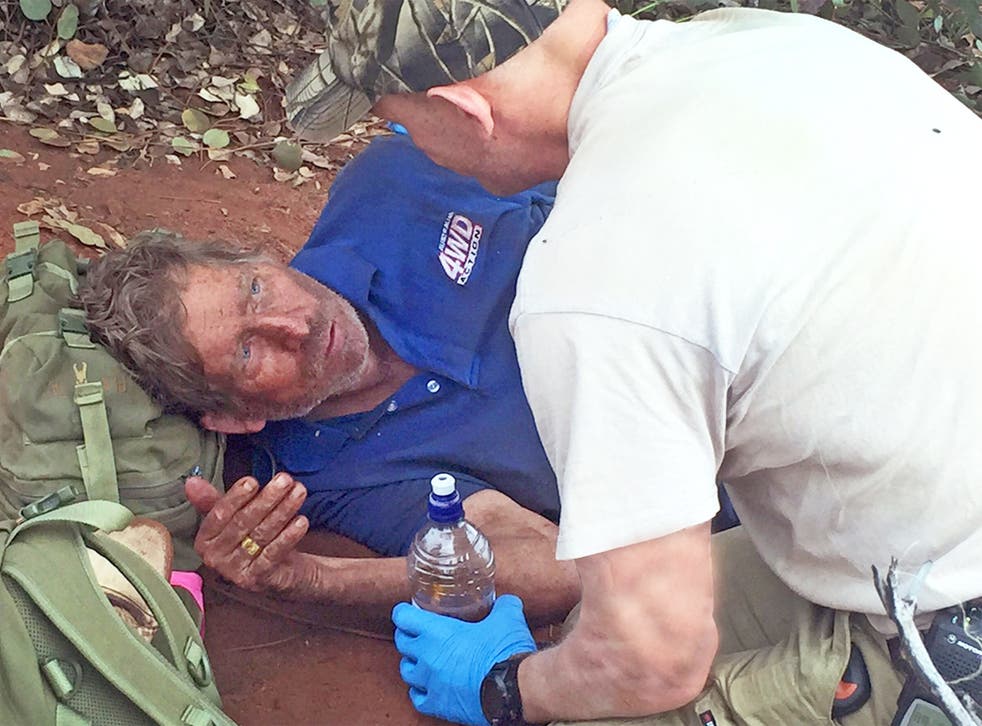 A 62-year-old former miner who became lost in a hot and arid region of the Australian Outback survived without water for six days by eating ants, police have said.
Reg Foggerdy left a car driven by his brother on 7 October in pursuit of a camel he was hunting in the Great Victoria Desert in Western Australia state, but did not return. His brother alerted authorities and eventually police trackers found him nine miles from where he disappeared.
"He spent the last two days under a tree eating black ants, and that sustained him," said Police Superintendent Andy Greatwood. "When we found him, he was extremely dehydrated, disoriented and basically delusional." After being given intravenous fluid, Mr Foggerdy was airlifted by the Royal Flying Doctor Service to hospital, where he is now said to be stable.
The brothers were driving back to their camp 110 miles east of the nearest town, Laverton, after a day's hunting, when Foggedy set off after the camel, wearing only a T-shirt, shorts, a cap and flip-flops in temperatures that reached 37C.
"It was probably good will and a miracle that he survived as long as he did under those conditions with no water," Supt Greatwood said.
Camels were brought to Australia in the 19th century as pack animals and hundreds of thousands of feral camels now run wild in remote regions.
AP
World news in pictures

Show all 50
Register for free to continue reading
Registration is a free and easy way to support our truly independent journalism
By registering, you will also enjoy limited access to Premium articles, exclusive newsletters, commenting, and virtual events with our leading journalists
Already have an account? sign in
Join our new commenting forum
Join thought-provoking conversations, follow other Independent readers and see their replies