Manus Island guard ridicules asylum seeker on Facebook
Post by supervisor Darren Powell read: 'One of these jokers just swallowed a pair of nail clippers. RALMFAO'
Heather Saul
Tuesday 07 January 2014 13:31 Comments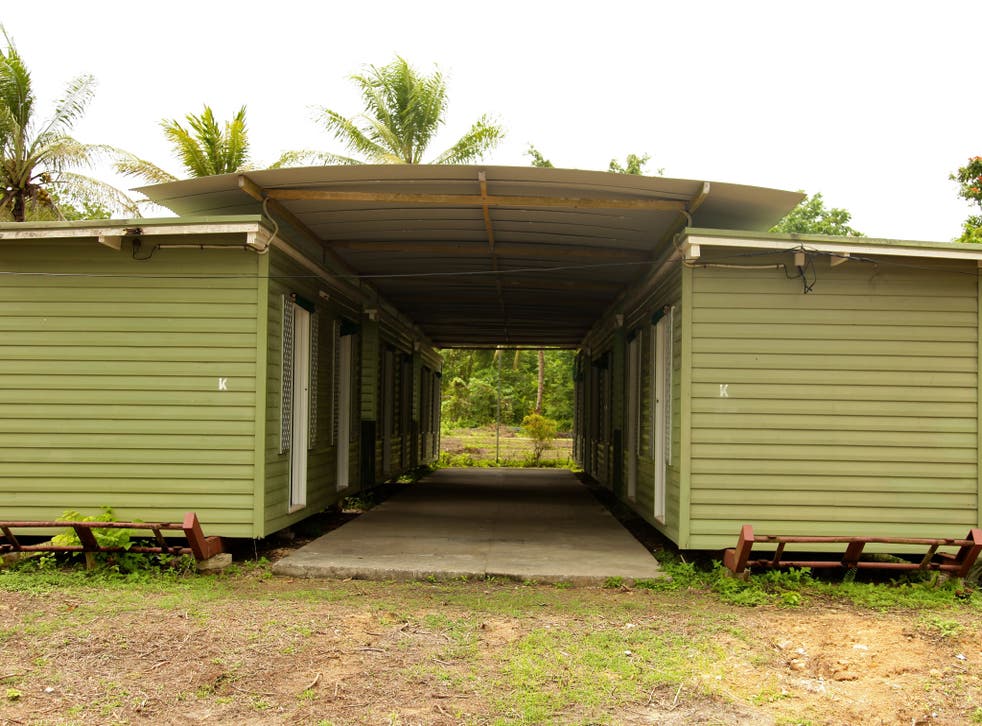 Private security company G4S has confirmed it will launch an investigation following comments made on Facebook by two of its guards ridiculing an asylum seeker who swallowed nail clippers on Christmas Day.
Darren Powell, a supervisor at the Manus Island processing centre in Papua New Guinea, posted on his public Facebook profile: "One of these jokers just swallowed a pair of nail clippers. RALMFAO A Christmas [sic] I shall not easily forget."
RALMFAO is an acronym for 'rolling around laughing my freaking ass off'.
Jason Drain, another employee at the centre responded with: "I want to be his escort to the sh***er when he passes them."
In a later post, Powell added that "docs think it may take up to a month" for the asylum seeker to pass the clippers.
The post was also 'liked' by other G4S employees, with Manus Island staff member Paul Clear commenting: "Lol so he has finally realised the food is s***".
A spokesman for G4S said it was "very concerned" over the posts and confirmed it would be launching an investigation into the matter.
"G4S is very concerned by reports of recent inappropriate comments on a social media network. We were not previously aware of these allegations.
"The health, safety and welfare of all those in our care are our highest priority.
"The matter will now be investigated and dealt with appropriately according to company policy and the legal requirements of the market in which they are alleged to have occurred."
The Manus Island centre was closed in 2008 and re-opened by former Prime Minister Julia Gillard in 2012. The centre, about 200 miles north of the PNG mainland, has been used on and off since 2001 to process Australia's "boat people".
Register for free to continue reading
Registration is a free and easy way to support our truly independent journalism
By registering, you will also enjoy limited access to Premium articles, exclusive newsletters, commenting, and virtual events with our leading journalists
Already have an account? sign in
Join our new commenting forum
Join thought-provoking conversations, follow other Independent readers and see their replies