Suicide attempts by refugees on 'prison' island spike after conservatives win Australian election
Asylum-seekers stranded on Manus Island 'completely lost hope' after defeat of party which pledged to resettle them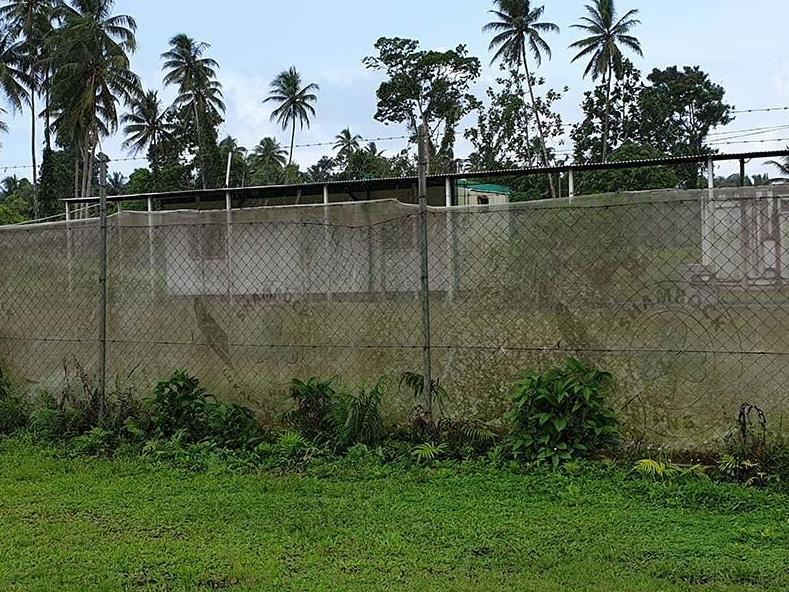 Suicide attempts among refugees held on a Papua New Guinea island have spiked since Australia's ruling party was re-elected, according to asylum-seekers and police.
Up to 12 people sent to Manus Island by the Australian government have attempted to take their own lives or self-harmed since the Liberal Party-led coalition's surprise victory last week.
The opposition Labour Party had been favourites to win the election and had pledged to accept New Zealand's offer to resettle some of the refugees, many of whom have been unable to leave Manus for years, if they secured power.
Behrouz Boochani, an Iranian writer and asylum-seeker who has been on the island since 2013, said people had "completely lost hope" following the vote.
"The situation in Manus is out of control," he said. "The refugees in Manus have been dumped in a high depression. I have never seen people like this before.
"So far we have recorded 12 self-harm and suicide attempts. The number's raising by hours now."
World news in pictures
Show all 50
He said 10 of the apparent suicide attempts were on Manus and two were in Papua New Guinea's capital, Port Moresby, where there is a hospital that treats refugees deemed too ill to be sent to the island.
Manus provincial police commander David Yapu has confirmed at least 10 suicide attempts, including four over the weekend.
The Sydney-based Refugee Action Coalition shared what it said was a suicide note written by a Sudanese man who attempted to take his own life on Monday morning.
"It has been building for six years, but the weekend's election result has precipitated a crisis that the government can not afford to ignore," said Ian Rintoul, spokesman for the organisation. "Offshore detention is slowly strangling the life out of its victims."
The Sudanese man was one of five refugees who tried to take on Monday and Tuesday, according to Mr Boochani, who was detained on Manus six years ago after a boat carrying asylum-seekers from Indonesia to Australia was intercepted by the Australian navy.
The writer had fled Iran after the Islamic Revolutionary Guard Corps raided the offices of the Kurdish magazine he published and jailed staff.
More than 4,100 refugees have been shipped to Papua New Guinea and Nauru by the Australian government since it began processing them at centres in the Pacific nations in 2012.
Australia refuses to offer asylum to any refugees who arrive in the country by boat, meaning most must choose returning to their home countries or resettling in Papua New Guinea or Nauru. Some have been granted asylum in other nations, mainly the US.
Australia closed its detention centres on Manus Island and Nauru in 2017 following an international outcry over "inhumane" conditions, but the refugees were not resettled and remain in limbo in camps on the islands.
The United Nations and human rights organisations have repeatedly condemned the government's policy.
Support free-thinking journalism and attend Independent events
As of March this year, 915 asylum-seekers remained on the two islands, according to Australia's Refugee Council. Others have been transferred to Australia for medical treatment, but prime minister Scott Morrison is seeking to repeal a law designed to make it easier for refugees to be moved on health grounds.
Mr Boochani said Manus effectively remained a "prison camp" for asylum-seekers.
Another refugee, Abdul Aziz Adam, said: "The Australian government have already signed death notes for the refugees and asylum seekers on Manus/Nauru.
"This violation of human rights ... Needs to stop."
Australia's Department of Home Affairs did not immediately respond to The Independent's request for a comment.
For confidential support in the UK, call Samaritans on 116 123. In the US, the National Suicide Prevention Lifeline is 1-800-273-8255. In Australia, the crisis support service Lifeline can be reached on 13 11 14.
Join our commenting forum
Join thought-provoking conversations, follow other Independent readers and see their replies