McDonald's employee with Down's syndrome retires after more than 30 years in job
Russell O'Grady, 50, first came to the restaurant in 1984 on a work experience placement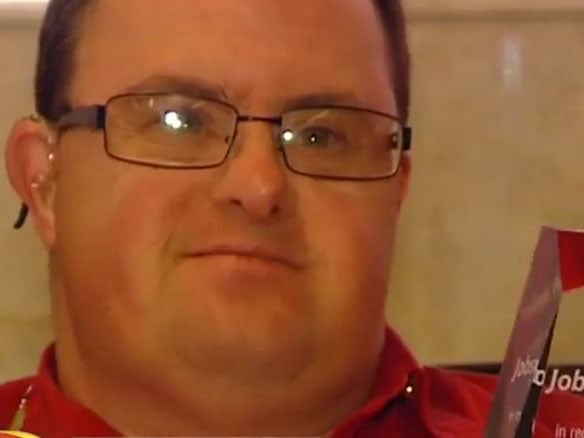 A beloved McDonalds worker with Down's syndrome has retired after 32 years in the job.
Russell O'Grady, 50, first came to the restaurant in 1984 on a work experience placement organised by Jobsupport, an Australian government initiative that helps people with intellectual disabilities find paid employment, when he was 18-years-old.
He was given a permanent role after the restaurant at Northmead, in Sydney's west, recognised his commitment and work ethic.
For the last three decades his responsibilities have included packing party boxes, cleaning and serving customers.The dedicated employee has also had a go in the kitchen.
McDonald's supervisor Courtney Purcell told the The Daily Telegraph Mr O'Grady has become an icon in Northmead with many customers making the trip to the branch just to meet him.
'We've got regular customers who come in to see Russell on Thursday and Friday, and the staff look after him, so we're going to miss him,' she said.
Mr O'Grady's father Geoff previously told The Daily Mail that he was proud of what his son had achieved, adding that his career has given him a different outlook on life. "He's very affectionate, dearly loved and appreciated, to such an extent that we just don't believe it.
'Somebody said to him ''are you handicapped?'' and his answer was ''I used to be when I went to school, but now I work at McDonald's'',' he said.
World news in pictures
Show all 50
Russell matched the 32 years of service achieved by another fellow McDonald's employee with Down's syndrome, Freia David.
Freia, who also has Down's syndrome, began working at the fast-food restaurant in Massachusetts in 1984.
Join our commenting forum
Join thought-provoking conversations, follow other Independent readers and see their replies