Melbourne car attacker had history of mental health problems and drug abuse, say police
Four people died in the incident in Australia's second-biggest city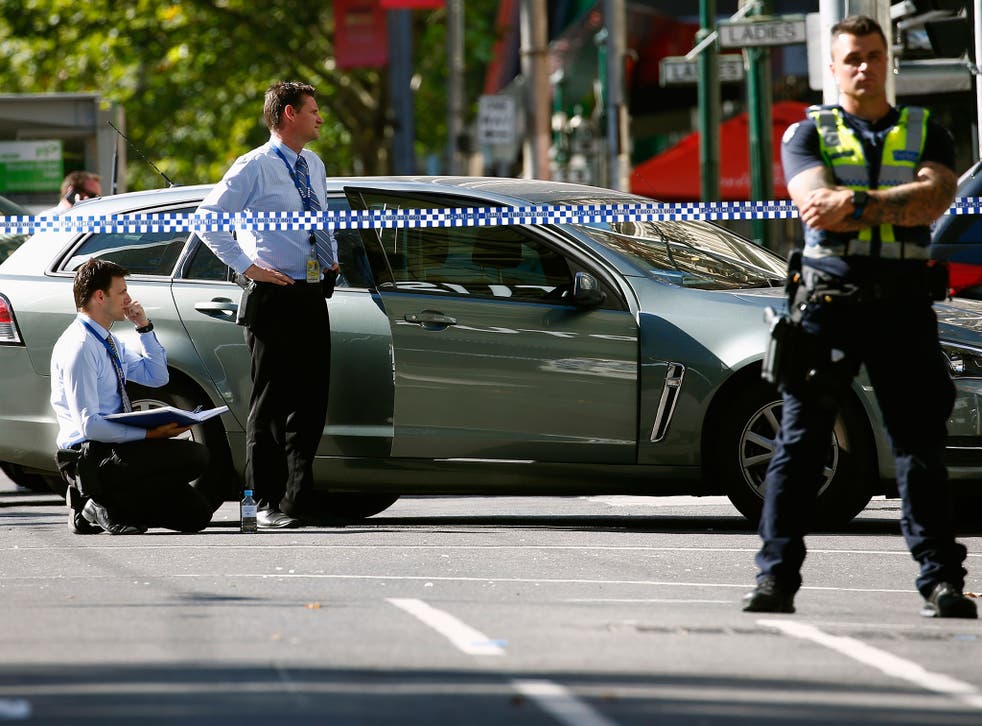 A man who drove his car into a crowded Melbourne street, killing four people including a child, had a history of mental health and drug abuse, police have said.
Named by local media as Dimitrious Gargasoulas, the 26-year-old was shot in the arm and then arrested by police after ploughing his car into pedestrians in the city's central business district.
Victoria Police said he was being treated for non-life threatening injuries in hospital.
Melbourne car attack: Three killed as car ploughs into pedestrians
A police statement said the incident was linked to a stabbing that took place in a Melbourne suburb early on Friday morning involving "parties known to one another".
"Following this incident, it is alleged the same man took a woman, who is known to him, hostage in his car," the statement continued. "She managed to escape from the car on the Bolte Bridge earlier today."
Police Chief Commissioner Graham Ashton said the suspect also had an extensive record of domestic violence.
Last weekend, he was arrested after police said he assaulted members of his family.
During today's incident, police tried to intercept his vehicle, but called off the chase before he entered the centre of the city because he was driving so erratically.
Two adults and a child died after being struck by the car, Mr Ashton said, and a fourth person died in a hospital on Friday night. Police did not release any details of that victim.
Another 15 people were injured, with five in critical condition, including an infant.
Additional reporting AP
Join our new commenting forum
Join thought-provoking conversations, follow other Independent readers and see their replies