MH370: Passengers were already dead from suffocation by the time plane hit the ocean, report finds
The mystery of the missing Malaysia Airlines flight continues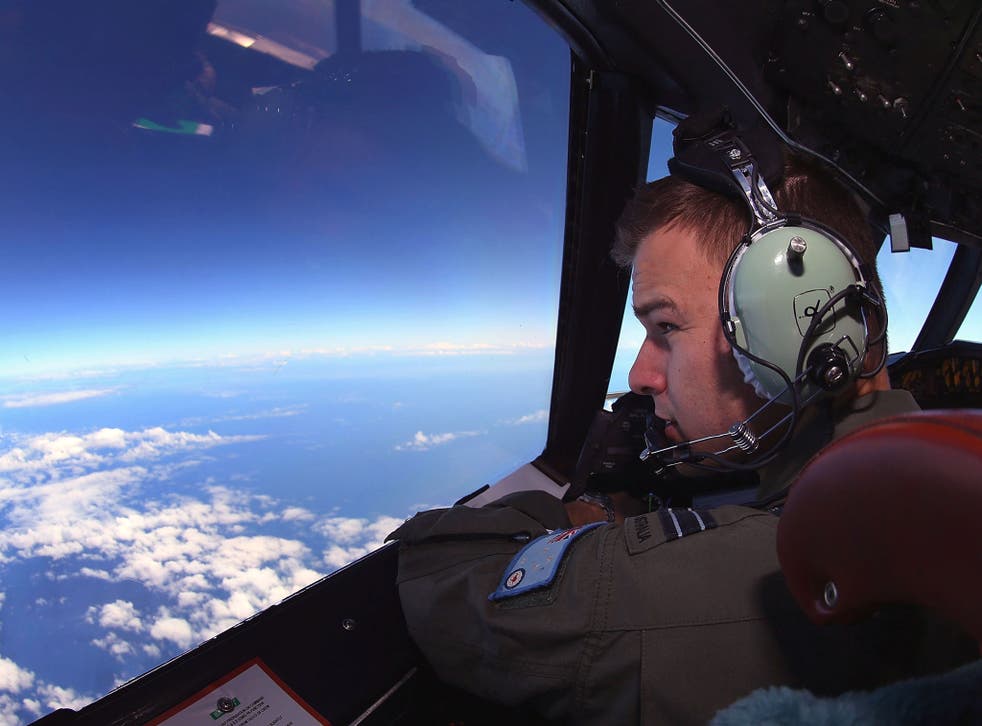 The 239 passengers and crew on the missing Malaysia Airlines Flight MH370 most probably died from suffocation before the plane crashed into the ocean, investigators have said.
Officials investigating its disappearance in Australia have released a new report concluded that the cabin ran out of oxygen, causing fatal hypoxia in everyone on board.
No new evidence from within the Boeing 777 has emerged, leaving the Australian Transport Safety Board to compare the flight with previous disasters to draw their conclusion.
"Given these observations, the final stages of the unresponsive crew/hypoxia event type appeared to best fit the available evidence for the final period of MH370's flight when it was heading in a generally southerly direction," the report said.
Investigators say what little evidence they have suggests the plane was deliberately diverted thousands of kilometres from its scheduled route before eventually plunging into the Indian Ocean.
It has been more than 100 days since MH370 disappeared on 8 March, shortly after taking off from Kuala Lumpur on a scheduled flight to Beijing.
It sparked the most expensive air and sea search in aviation history, drawing in satellites, planes and ships from multiple countries but no confirmed wreckage has yet been found.
In pictures: Theories that could explain what happened to MH370

Show all 14
The report narrowed down the crash site from thousands of possible routes, while noting the absence of communication, the steady flight path and a number of other key abnormalities in the course of the ill-fated flight.
It suggests that the plane crashed further south into the Indian Ocean than previously thought and that it was probably coasting on autopilot at the time.
The findings have prompted a shift to a new priority search area around 2,000km west of Perth, a stretch of isolated ocean frequently lashed by storm-force winds and huge swells.
Australia's Deputy Prime Minister, Warren Truss, said the search is still focused on the "seventh arc£, where the aircraft last communicated with satellites.
The area was determined by a review of satellite data, early radar information and aircraft performance limits after the plane diverted across the Malaysian peninsula and headed south, he said.
Mr Truss added: "It is highly, highly likely that the aircraft was on autopilot otherwise it could not have followed the orderly path that has been identified through the satellite sightings."
Hopes of finding the black boxes that hold crucial evidence about what happened on board the plane are fading after "pings" thought to pinpoint their location led nowhere.
The batteries on the recorders' locator beacons are thought to have run out months ago.
The next phase of the search is expected to start in August and take a year, covering some 60,000 sq km at a cost of at least 60 million Australian dollars (£33 million).
Additional reporting by Reuters
Join our new commenting forum
Join thought-provoking conversations, follow other Independent readers and see their replies