MH370 pilot flew 'suicide route' on a simulator 'closely matching' his final flight
A confidential document held by Malaysian police provides 'strongest evidence yet' the disappearance of flight MH370 was predetermined by its pilot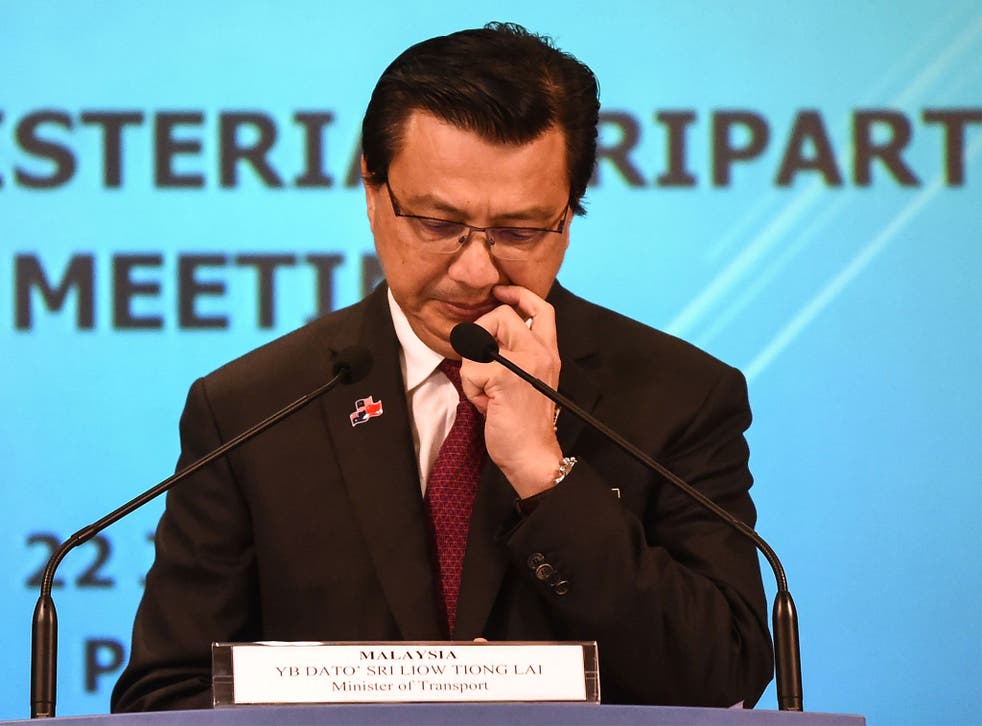 The captain of missing flight MH370 practiced crashing into the Indian Ocean on a simulated "suicide route" less than a month before his plane disappeared, police documents have revealed.
Pilot Zaharie Ahmad Shah used an elaborate home-made flight simulator to trial run paths out into the remote southern Indian Ocean before his plane vanished under very similar circumstances.
The confidential document was obtained by New York magazine, and is part of a Malaysian police investigation into the pilot's final days.
It provides strong evidence to suggest the disappearance of MH370 was not an accident, but premeditated mass murder-suicide, the publication reported.
The plane disappeared with 239 passengers and crew in March 2014.
Speaking about the incident at the time, the pilot's wife and daughter said the 53-year-old had "retreated into a shell" and appeared "lost and disturbed".
Mr Shah's wife said the couple had separated three weeks before the flight's disappearance, leading to suggestions from investigators that the incident was deliberate.
According to the document, the FBI recovered deleted data from the flight simulator on Mr Shah's hard drive, detailing routes taken out across the ocean until he ran out of fuel.
Potential passenger belongings from MH370

Show all 13
Authors in the report said: "We found a flight path, that lead to the Southern Indian Ocean, among the numerous other flight paths charted on the flight simulator, that could be of interest."
Rumours had long been circulated that the FBI had discovered such evidence, but the information was previously withheld by Malaysian officials.
"This is not entirely surprising," New York magazine reported. "There is a history in aircraft investigations of national safety boards refusing to believe that their pilots could have intentionally crashed an aircraft full of passengers."
On Friday, officials from Malaysia, China and Australia announced the search for the missing aircraft would be suspended if the investigation gains no ground by December.
In a statement, the group of international minister said hopes of finding the wreckage were fading.
Malaysian Transport Minister Liow Tiong Lai said: "In the absence of new evidence, Malaysia, Australia and China have collectively decided to suspend the search upon completion of the 120,000 sq km (46,332 sq mile) search area."
"Should credible new information emerge which can be used to identify the specific location of the aircraft, consideration will be given in determining next steps."
The announcement came as investigators claimed they had been searching in the wrong location for the past two years, as the plane may have glided further out that previously considered.
Almost A$180m (£101m) has been spent on the search so far, making it the most expensive in aviation history.
Join our new commenting forum
Join thought-provoking conversations, follow other Independent readers and see their replies