MH370: Families' anger at Malaysia officials over 'untested techniques'
As a new search zone is explored, relatives speak of frustration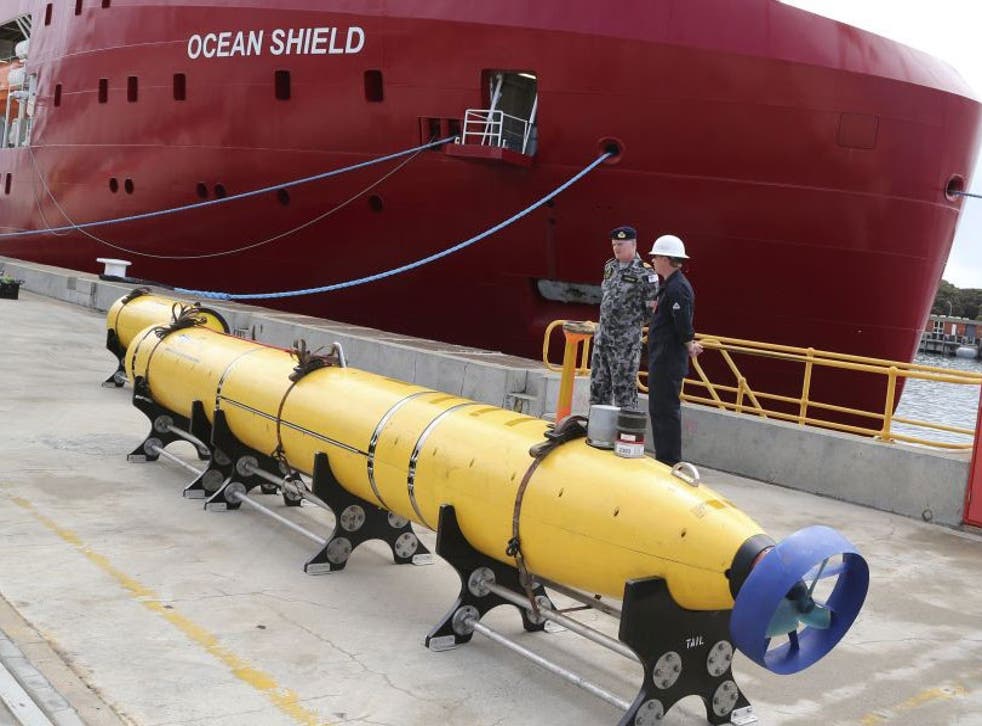 As the perplexing hunt for Malaysia Airlines flight MH370 enters its fourth week, search teams believe they may be tantalisingly close to finding the wreckage. But for the relatives of the 239 passengers and crew, the failure to retrieve a single piece of debris to date is excruciating.
"Maybe he's dead, maybe he's not," Sarah Bajc, the girlfriend of a US passenger, Philip Wood, told Associated Press in Beijing. "Maybe he's still alive and we need to find him. Maybe he died within the first hour of the flight, and we don't know. I mean, there's absolutely no way for me to reconcile that in my heart."
Visiting passengers' relatives at a Malaysian hotel, the country's transport minister, Hishammuddin Hussein, vowed that "no matter how remote the odds, we will pray, hope against hope, and continue to search for possible survivors" – a promise that observers warned could plant false hopes.
Mr Hishammuddin also defended Malaysia's handling of the disaster, which at times has been the subject of international criticism. He said: "No matter what has been thrown and labelled at us, history will judge us as a country that has been very responsible. We have corroborated any evidence that we have received. We have made sure that no stones are unturned."
The search for missing Malaysia Airlines plane

Show all 115
In Beijing, one relative, Steve Wang, questioned Malaysia's verdict – based on satellite data – that the plane had crashed. "They used an uncertain mathematical model, then they came to the conclusion that our relatives are all gone," he told Reuters.
Around 40 to 45 relatives of passengers will fly from Beijing to Kuala Lumpur on Sunday to seek answers from Malaysia's government. Two-thirds of the passengers were Chinese, and their relatives have expressed deep frustration with Malaysian authorities since the plane went missing.
More objects were spotted on Saturday, this time by a Chinese military Ilyushin IL-76, one of eight planes flying staggered sorties from Perth to a newly designated search zone about 1,850km off the Western Australian coast. According to the Chinese news agency Xinhua, the Ilyushin – which, like the other aircraft and half a dozen search vessels, is looking for oil slicks and lifejackets as well as pieces of the Boeing 777 – saw three objects: white, red and orange.
Although Australian officials cautioned that these – like the hundreds of other floating objects spotted over the past week – could be just flotsam and jetsam, search teams expressed optimism. But at the end of another frustrating day, many of the objects picked up by the ships were described as "sea junk" and not the remains of the Boeing jet.
The British HMS Echo continues to travel towards the search area. However, the Ministry of Defence said it would not reach the site for "several days". Australia's Prime Minister, Tony Abbott, warned that the quest to find MH370 remained a formidable challenge. "We should not underestimate the difficulty of this work. It is an extraordinarily remote location," he said, as local media suggested that any eventual inquiry – should the wreckage be located – might be based in Australia.
Canberra has reportedly sent a diplomatic note to the half-dozen countries involved in the search, reminding them that any wreckage recovered must be brought to Australia, at least initially.
The note is understood to have been directed primarily at China, whose nationals constituted two-thirds of the passengers and which has been under intense pressure from distraught relatives. There could be trouble ahead if China, which has five naval ships in or heading to the search zone, tries to muscle out Malaysia or Australia.
Even if wreckage is reassembled in Perth and an inquiry held there, Malaysia would, under international law, remain in charge.
Register for free to continue reading
Registration is a free and easy way to support our truly independent journalism
By registering, you will also enjoy limited access to Premium articles, exclusive newsletters, commenting, and virtual events with our leading journalists
Already have an account? sign in
Register for free to continue reading
Registration is a free and easy way to support our truly independent journalism
By registering, you will also enjoy limited access to Premium articles, exclusive newsletters, commenting, and virtual events with our leading journalists
Already have an account? sign in
Join our new commenting forum
Join thought-provoking conversations, follow other Independent readers and see their replies