More people moving from Australia to New Zealand than in the other direction for first time in 24 years
Political instability at home and their neighbours' booming economy has led to the Aussie exodus across the Tasman Sea - and many Kiwi expats are joining them
Kathy Marks Comments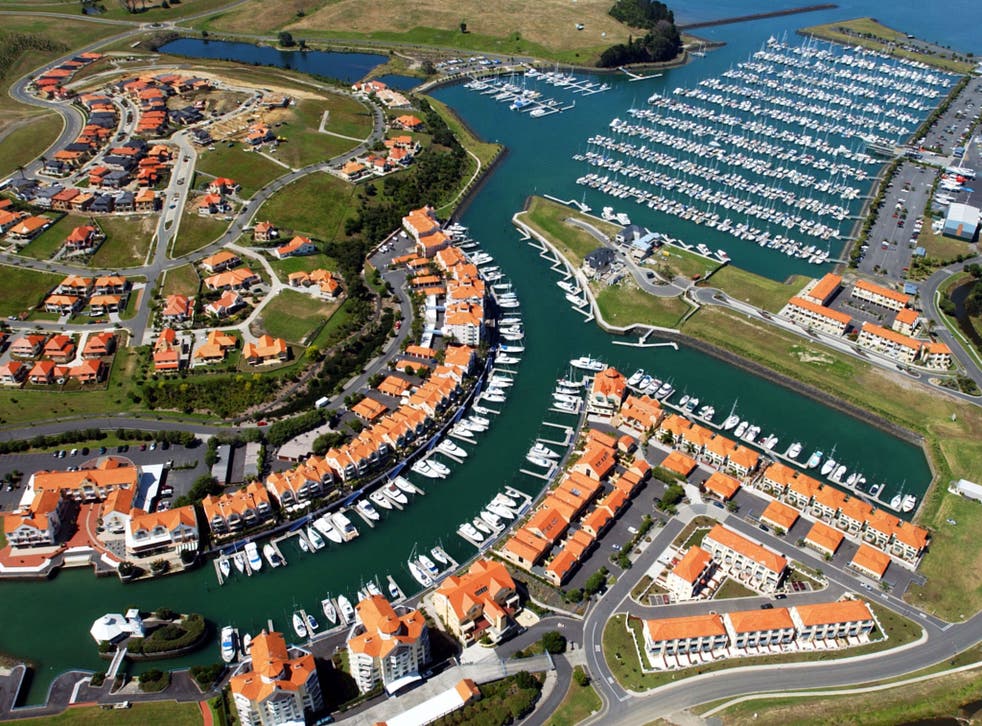 The late New Zealand prime minister Robert Muldoon once quipped that the annual exodus of Kiwis to Australia raised the average IQ of both countries. Australians called that sour grapes – but now New Zealand is having the last laugh.
Last month, for the first time in 24 years, more people headed east across the Tasman Sea than in the opposite direction. Long viewed as Australia's poor relation, with lower wages, less sunshine and a duller cultural life, New Zealand is booming. Paul Bloxham, chief economist in the region for the bank HSBC, has dubbed it the "rock star economy".
As its fortunes have soared, Australia's have dived, thanks to the tailing off of a decade-long mining boom fuelled by Chinese demand for raw materials. Particularly painful has been a slump in the price of iron ore, Australia's most lucrative export.
Much to the mirth of New Zealanders, their larger neighbour has also been plagued by political instability, with former Labor prime ministers Kevin Rudd and Julia Gillard serially stabbing each other in the back and the conservative incumbent, Tony Abbott, narrowly avoiding being ditched by his own party. By contrast, Mr Abbott's Kiwi counterpart, John Key, is serving his third term.
Before being elected in 2008, Mr Key made a campaign advertisement in Wellington's Westpac Stadium, pointing to the 34,500 empty seats as equivalent to the number of New Zealanders leaving every year. He vowed to turn that around – and now he has.
In April, according to new government figures, 100 more people crossed The Ditch – as the Tasman Sea is known colloquially – in an easterly direction than those going west. Some were Australians seeking better job prospects and a lower cost of living, while others were New Zealanders moving home. In total New Zealand, with a population of around 4.5 million, recorded a net gain of 56,800 people between April 2014 and April 2015
It's a big turnaround for the two close neighbours, whose citizens have the right to live and work in each other's countries, but one that could be seen for some time. Two years ago, a net 34,000 New Zealanders moved to Australia. That fell to 11,000 last year and to 1,900 in the latest statistics.
Some say the Kiwis began to fall out of love with Australia when former prime minister John Howard abolished their long-standing right to housing, health and unemployment benefits. Fairly or unfairly, the perception for many in Australia was that New Zealanders had availed themselves liberally of such benefits – so liberally that those arriving in Sydney were known as "Bondi bludgers [scroungers]".
While the New Zealand government has welcomed the population boost, not all locals are quite so enthusiastic. Aucklanders complain that the influx of people is driving house prices in the city through the roof.
Register for free to continue reading
Registration is a free and easy way to support our truly independent journalism
By registering, you will also enjoy limited access to Premium articles, exclusive newsletters, commenting, and virtual events with our leading journalists
Already have an account? sign in
Join our new commenting forum
Join thought-provoking conversations, follow other Independent readers and see their replies