Mother jailed for murdering children after driving car into Australian lake
Akon Guode pleaded guilty after 16-month-old son and four-year-old twins died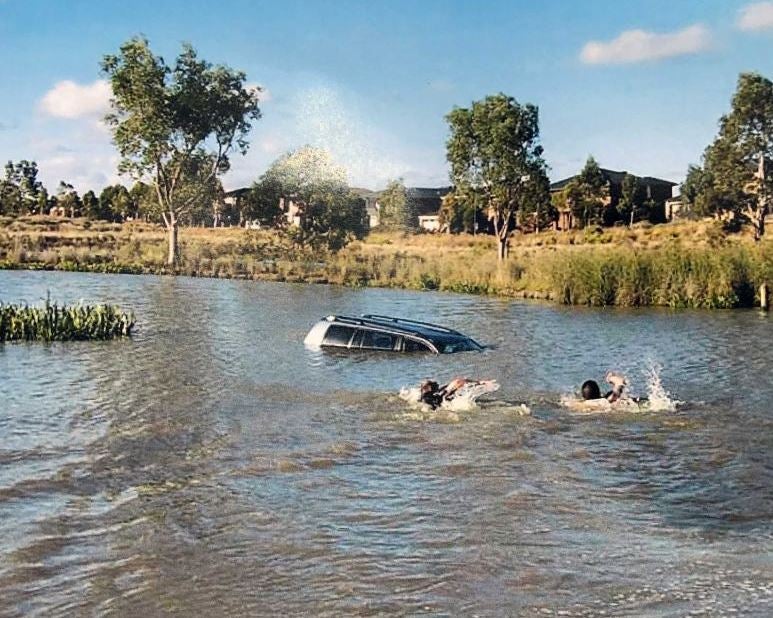 A woman who killed three of her children by driving the family car into a lake in Australia has been jailed for at least 20 years.
Akon Guode drove her SUV carrying four of her seven children into the water in Melbourne in April 2015.
Five-year-old Alual survived after passers-by pulled her from the partially submerged car, but Guode's 16-month-old son Bol and four-year-old twins, Hanger and her brother Madit, died.
The 37-year-old pleaded guilty to murder and attempted murder at Victoria State Supreme Court.
Justice Lex Lasry said he would have sentenced her to life in prison if she had not entered the guilty pleas.
"People don't understand why you did what you did," the judge told her. "In my opinion, your actions were the product of extreme desperation."
Guode wept and wailed throughout her sentencing hearing as the judge outlined her crimes and her troubled life.
World news in pictures
Show all 50
Born one of 16 children in 1979, she fled Sudan's civil war in which her husband died, arriving in Australia as a refugee in 2006.
The judge set a non-parole period of 20 years after sentencing her to 26 years and six months, and said she is likely to be deported on release.
Her hometown, the city of Wau, is now in South Sudan, which became an independent country in 2011. It was not clear to which country she will be deported.
Additional reporting by AP
Join our commenting forum
Join thought-provoking conversations, follow other Independent readers and see their replies