Mummy of 2,500-year-old Egyptian priestess discovered in 'empty' coffin
Archaeologists hope remains will unlock secrets of ancient world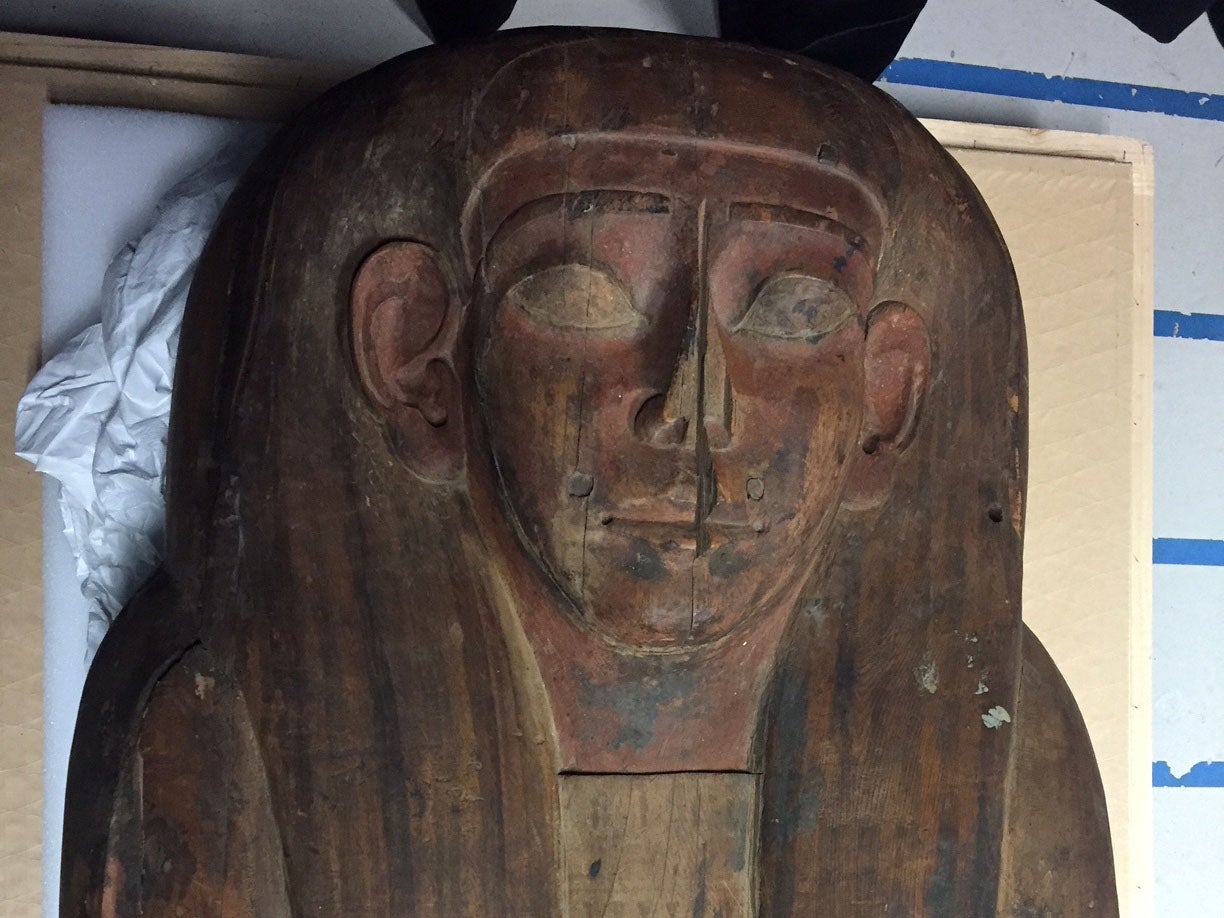 Archaeologists in Australia have discovered a 2,500-year-old mummy inside a coffin they previously thought was empty.
The University of Sydney acquired the sarcophagus 150 years ago and mistakenly classified it as containing no remains. The coffin has been unopened ever since.
But when researchers moved the lid last year, they were surprised to find human bones, which they believe belong to an Egyptian high priestess.
Making the discovery public only now, they said the remains could unlock secrets of the ancient world.
"We can start asking some intimate questions that those bones will hold around pathology, about diet, about diseases, about the lifestyle of that person – how they lived and died," said Jamie Fraser, senior curator at the Nicholson Museum at the University of Sydney.
Ancient writing covering the coffin indicates the remains belong to Mer-Neith-it-es, believed to have lived during the last period when ancient Egypt was ruled by native Egyptians in 600 BC.
"We know from the hieroglyphs that Mer-Neith-it-es worked in the Temple of Sekhmet, the lion-headed goddess," Mr Fraser said.
"There are some clues in hieroglyphs and the way the mummification has been done and the style of the coffin that tell us about how this Temple of Sekhmet may have worked."
The coffin was one of four taken from Egypt in around 1860 by the founder of the Australian museum.
World news in pictures
Show all 50
The coffin had been ransacked by tomb raiders, and the body had been torn apart. Only about 10 per cent of the body remains in the coffin.
Computed tomography scans and excavations have found a number of bones, bandages, and more than 7,000 beads thought to have come from a funeral shawl.
Join our commenting forum
Join thought-provoking conversations, follow other Independent readers and see their replies