Nauru: Guards at Australian-run detention camp 'filmed themselves getting sexual favours from refugees'
Submission to Australian Senate by former Save the Children worker Charlotte Wilson claims it was 'common knowledge' that guards 'frequently abused their positions of power' by filming encounters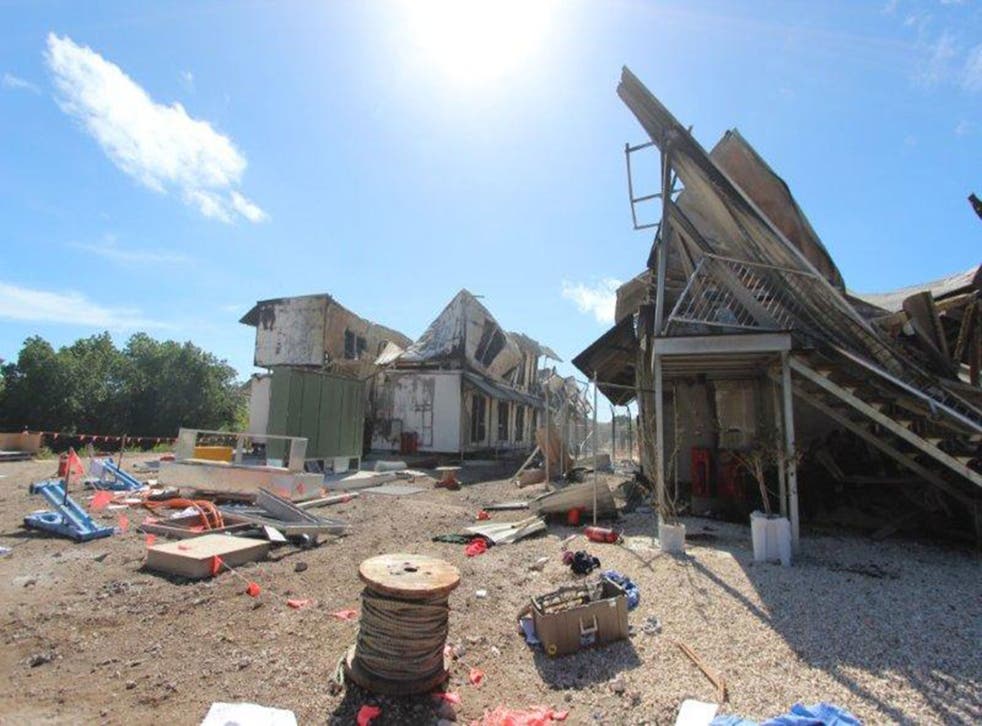 Guards at Nauru refugee detention centre, the Australian-run facility in the south Pacific, had sex with detainees and circulated videotapes of the encounters, according to a charity worker who has worked on the island.
Refugees would provide sexual favours to Australian and Nauruan guards – with some of the sexual activity filmed – in return for showers and drugs, Charlotte Wilson, a former Save the Children worker, has said.
The revelation was made in a submission by Ms Wilson to an Australian Senate inquiry into conditions, and allegations of sexual favours, at the island detention centre which houses hundreds of refugees.
Ms Wilson said that it was "common knowledge" that guards, who work for a firm called Wilson Security, subcontracted by Transfield Services,"frequently abused their positions of power" by "bartering and trading, including of sexual favours, within the camp".
Allegations that guards at the centre were trading privileges in return for sex with inmates were partly substantiated earlier this year, by the independent Moss report into conditions at the camp.
But allegations that such encounters were filmed had not been made until Ms Wilson's submission, which has been seen by the Guardian.
According to the paper, Ms Wilson said: "I was told that this [sexual favours] was acknowledged in management meetings between service providers and that it was also established that these acts had been filmed and circulated around Wilson's staff.
"I was also told that because prostitution is legal on Nauru that no action was being taken against the staff members involved.
"I firmly believe that the level of trauma that asylum seekers have been subjected to has caused profound damage to nearly every single man, woman and child who has been arbitrarily interned in Nauru."
A separate submission, provided anonymously by a current member of staff at the centre, said Nauru police had failed to investigate the alleged sexual assault of an Iranian woman, a detainee, despite her being found naked and beaten in the road.
The controversial detention centre, which can house up to 1,200 detainees, was opened in 2001 following an agreement between the governments of Australia and Nauru. The impoverished island received $A20m in development aid as part of the memorandum of understanding.
Successive Australian governments have taken a tough stance on dealing with migrants, including those arriving on boats offshore at Nauru and Papua New Guinea. Prime Minister Tony Abbott was elected in 2013 on a pledge to stem the flow of boats crossing from south-east Asia.
The revelations emerged as the UN marks World Refugee Day on Saturday, its annual campaign to raise awareness of the plight of refugees around the world.
Transfield Services and Wilson Security have so far not responded to requests for a comment from the Independent.
Join our new commenting forum
Join thought-provoking conversations, follow other Independent readers and see their replies