Investigators 'confident' they have found 'most likely' location of missing Malaysian Airlines flight MH370
Missing plane is likely to be north of the original 120,000 search area, scientists say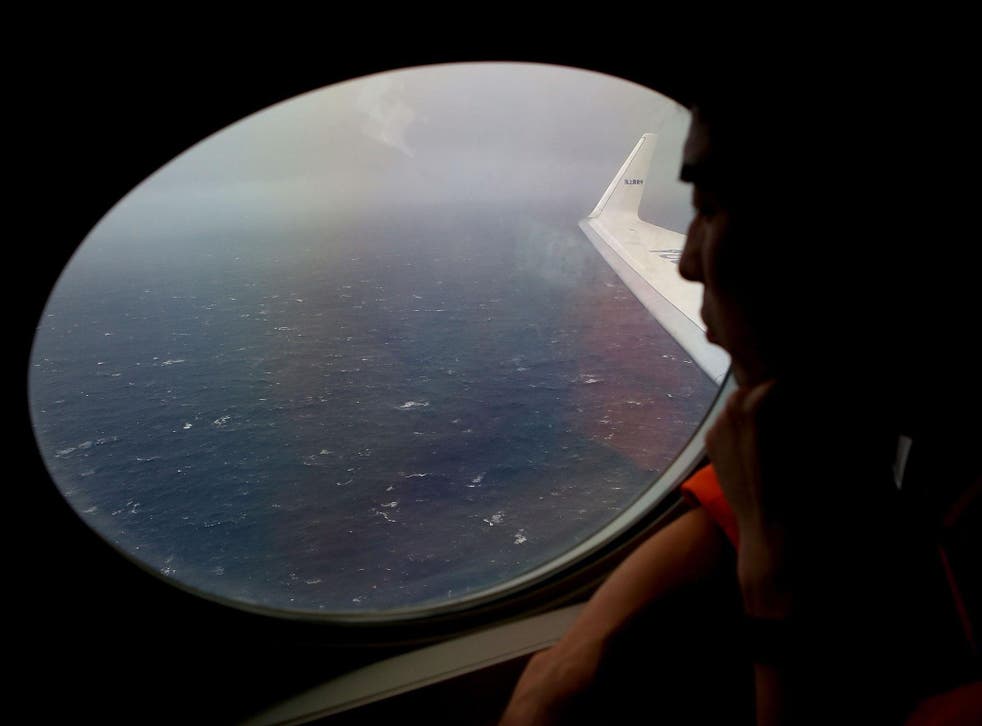 Investigators searching for the missing Malaysian Airlines flight MH370 are confident that they have found the plane's "most likely" final resting place.
The Australian Commonwealth Scientific and Industrial Research Organisation (CSIRO) – the country's national science agency – believes the wreckage is in an area 25,000 sq km north of the original 120,000 sq km search zone.
The Boeing 777 jet vanished during a flight from Kuala Lumpur to Beijing on 8 March 2014 with 239 people on board.
Despite a huge multinational search operation, the plane's final resting place has still not been confirmed.
In December 2016, the Australian Transport Safety Bureau identified the new area and claimed it was "highly likely" that the wreckage of the jet is there. However, the governments of Malaysia, China and Australia said there was not enough evidence to begin a new search.
Now, though, the CSIRO has confirmed that the new area is indeed likely to be the final location of MH370.
Government officials from the three countries have previously said they will re-open the search if "credible new information" is uncovered.
An initial, huge search area of the Indian Ocean south-west of Australia was identified in 2014, and investigators spent more than two years scouring it with specialist sonar, video cameras and sensors without finding any trace of the jet.
MH370 debris - in pictures

Show all 7
Experts had few clues as to the plane's fate until a wing flaperon was found on a beach on Reunion Island, off the east coast of Africa, in July 2015. Analysis confirmed the wing part was almost certainly from MH370.
The new research, published by the CSIRO on Friday, involved using a Boeing 777 flaperon that was damaged to make it identical to the one found on La Reunion. Scientists carried out a series of tests to see how the part drifted through the ocean.
Dr David Griffin, who led the research, said the study "added an extra level of assurance to the findings from our earlier drift modelling work".
"It indicates that the most likely location of MH370 is in the new search area," he said.
"We cannot be absolutely certain, but that is where all the evidence we have points us, and this new work leaves us more confident in our findings.
"Knowing how the flaperon, and the other parts of MH370 that have been found, respond to wind and waves is just as important as knowing the currents of the Indian Ocean."
Register for free to continue reading
Registration is a free and easy way to support our truly independent journalism
By registering, you will also enjoy limited access to Premium articles, exclusive newsletters, commenting, and virtual events with our leading journalists
Already have an account? sign in
Register for free to continue reading
Registration is a free and easy way to support our truly independent journalism
By registering, you will also enjoy limited access to Premium articles, exclusive newsletters, commenting, and virtual events with our leading journalists
Already have an account? sign in
Join our new commenting forum
Join thought-provoking conversations, follow other Independent readers and see their replies