New Zealand bans sale of homes to foreign buyers
'We're here to take another step toward the dream of home ownership,' says minister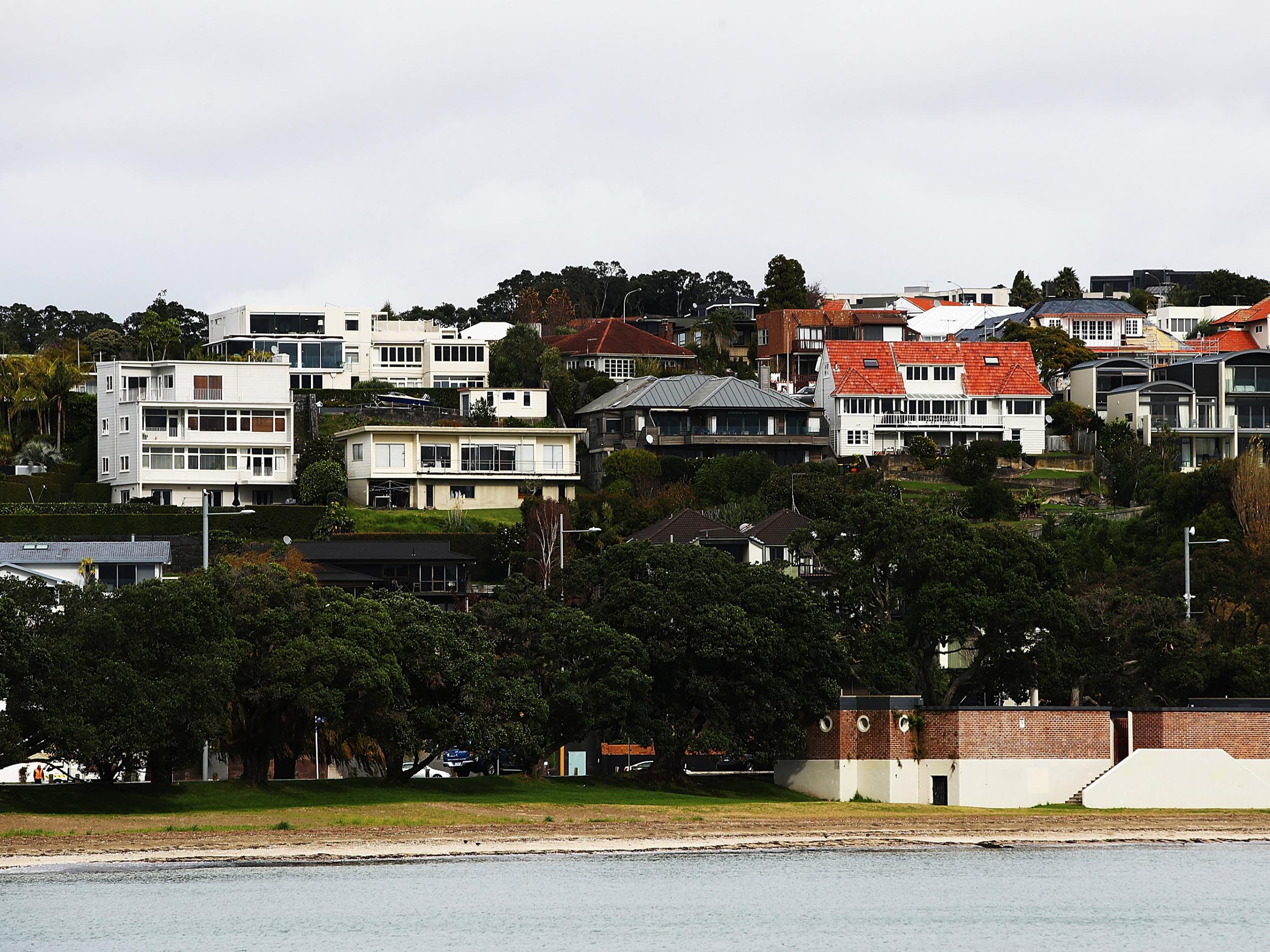 New Zealand has banned foreigners from buying homes as part of new efforts to curb skyrocketing housing prices.
The government argued the ban would lower the cost of homes, but critics said the new policy risked stifling the economy and would not fix the problem.
House prices have soared in New Zealand in recent years, with average costs rising more than 60 per cent nationwide in the last decade and almost doubling in Auckland, the country's largest city.
The cost of housing in New Zealand is among the highest in the world when compared with people's incomes. Home ownership in New Zealand is at its lowest level since 1951, with only a quarter of adults possessing a property, and the last five years has also witnessed a rise in homelessness. In the UK, just over 60 per cent of adults own a home.
Although statistics indicate only about 3 per cent of New Zealand homes are being sold to foreigners, the amount rises to 5 per cent in the Queenstown region and 22 per cent in central Auckland.
Anecdotes about wealthy foreigners from Silicon Valley buying ranches in picturesque rural New Zealand to "escape" have rankled locals struggling to afford homes. There have also been reports of wealthy Chinese investors buying large numbers of property in Auckland.
The Overseas Investment Amendment Bill passed its final reading in parliament on Wednesday in Wellington and will take effect within two months of receiving formal approval from the Governor General, New Zealand's symbolic head of state.
"We're here today to take another step toward restoring the great New Zealand dream of home ownership," said associate finance minister David Parker.
He said it was the birthright of New Zealanders to buy homes at a fair price.
Jacinda Ardern announces new measures to tackle homelessness in New Zealand
"This government believes that New Zealanders should not be outbid by wealthier foreign buyers," Mr Parker said.
"Whether it's a beautiful lakeside or oceanfront estate, or a modest suburban house, this law ensures that the market for our homes is set in New Zealand, not on the international market."
There are some exceptions to the ban. Foreigners with New Zealand residency status will still be able to buy houses, as will people from Australia and Singapore, due to existing free-trade agreements.
Foreigners who already own homes in New Zealand will also not be affected by the new law, while overseas buyers will still be able to own up to 60 percent of units in large, newly built apartment buildings.
Last month, the International Monetary Fund urged New Zealand to reconsider the ban, saying they thought it unlikely to improve the affordability of housing.
It also warned the move could discourage foreign investment needed to build new homes, even after the government relaxed the proposals to address such concerns.
An earlier draft ban did not allow foreigners to own a percentage of apartments in newly built blocks.
World news in pictures
Show all 50
The government insists foreigners are driving up prices, although they say it is unclear by how much. The ban fulfils a campaign pledge by liberal leader Jacinda Ardern, who was elected last year.
Opposition lawmaker Judith Collins said the bill was unnecessary.
"We oppose the bill because we don't believe that it actually fixes any problem," she said.
"It is, in fact, nothing more than an attempt to justify some of the policies of the incoming government."
Associated Press contributed to this report
Join our commenting forum
Join thought-provoking conversations, follow other Independent readers and see their replies