Maori leader wins right not to wear tie in New Zealand parliament
Rawiri Waititi was ordered to leave the chamber despite being an elected MP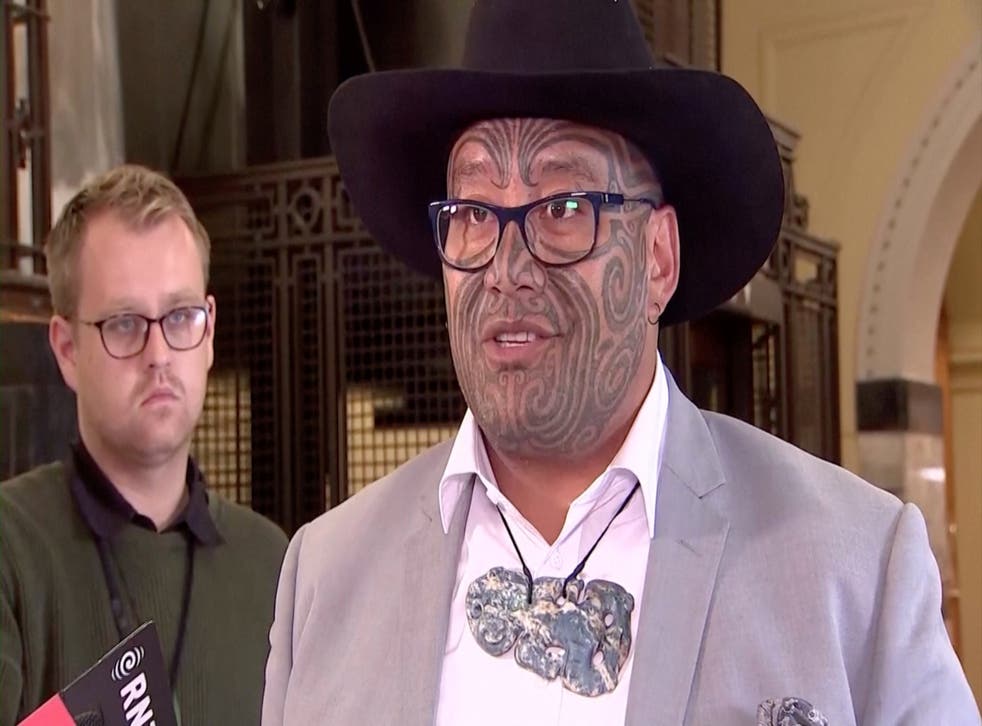 New Zealand's Maori leader has won a battle against a rule that stipulated male legislators must wear a necktie in parliament, ending a dress code which he described as a "colonial noose" and "a breach of the rights of indigenous people".
Rawiri Waititi, the co-leader of the Maori Party, was ordered to leave the parliament's debating chamber on Tuesday after he came to work wearing a traditional Maori pendant called a hei-tiki instead of a Western-style tie.
As parliament speaker, Trevor Mallard is responsible for enforcing the rules around dress requirement - although Mr Mallard said he did not personally believe in ties being mandatory.
During Tuesday's question time, Mr Mallard told Mr Waititi to sit down after he tried to ask a question, saying male MPs could only ask questions if they were wearing a tie.
"I do not recognise the member, he will now leave the chamber," Mr Mallard told Mr Waititi, who replied by saying the issue was bigger than just ties – it was about culture.
"This is a breach of the rights of indigenous peoples," Mr Waititi told reporters afterwards. "We have the right to practise our cultural identity."
"As far as many New Zealanders are concerned, this is a tie," he said pointing to his hei-tiki. "This is a tie to my people, this is a tie to the plight, this is a tie to the very reasons I stand in this place to fight for our rights."
He said: "It's very difficult when I'm constantly made to feel like someone I'm not, ties are not part of my culture and its forcing the indigenous peoples into wearing what I describe as a 'colonial noose'."
The speaker changed the rules following a committee meeting the following day during which MPs heard from Maori on the issue.
"The majority of the committee was in favour of removing the requirement for ties to form part of 'appropriate business attire' for males," the speaker wrote in his explanation, adding that ties would no longer be mandatory.
Mr Waititi celebrated the decision as a win for Maori and indigenous people everywhere.
He told reporters that it was a "huge moment, not just for Te Paati Māori (Māori Party), but for my people – this is a huge win for the future of our mokopuna".
Following the change, several other male MPs followed his lead by not wearing ties to parliament on Thursday.
The Maori co-leader was elected to parliament last October and has been a powerful advocate of Maori rights.
In his opening speech in December, Mr Waititi addressed the House, saying: "Mr Speaker, Maori have had enough of being assimilated and forced to do and look like everyone else.
"We are not like everyone else. We are unique. Being Maori is like having superpowers. There is no-one else in the world like us, and we need to maintain who we are."
Join our new commenting forum
Join thought-provoking conversations, follow other Independent readers and see their replies