New Zealand PM sparks outrage for putting tinned spaghetti on pizza: 'Impeach him'
'Sorry Bill, any man who puts spaghetti on a pizza is not fit to run my country, you cannot count on my vote come election time,' says critic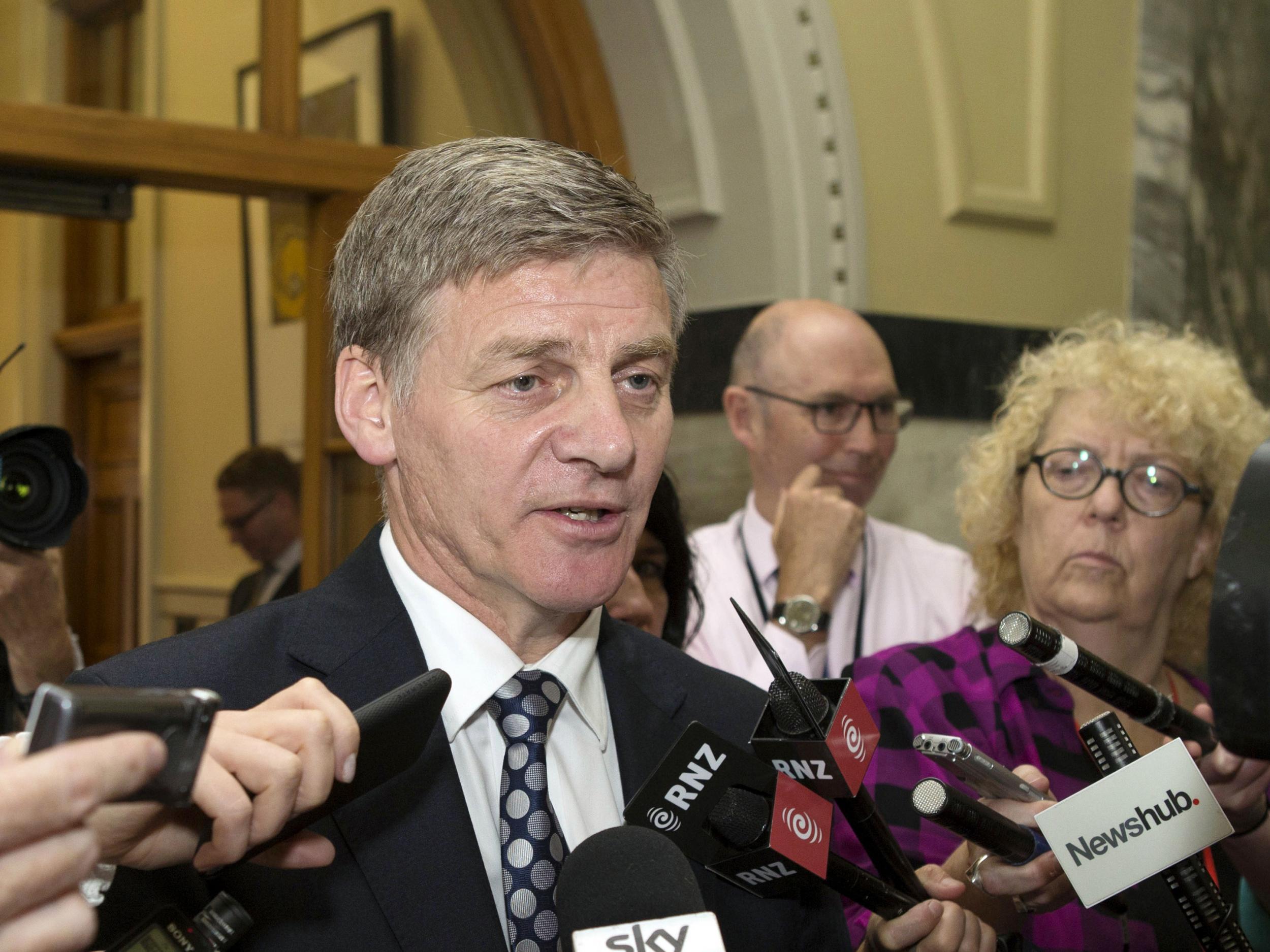 When the Prime Minister of New Zealand posted a selfie of himself and his dinner, he was unlikely to have been aware of the uproar he would cause.
Since sharing a series of photos of pizza topped with tinned spaghetti and pineapple, Bill English has faced literal calls for his impeachment. People have also said they will not be voting for him in light of his pizza topping taste.
Mr English, the leader of New Zealand's centre-right political party, posted a photo of the controversial pizza he cooked for his family on Tuesday.
"Cooked dinner for the family last night - like if you agree with tinned spaghetti on pizza!" the former farmer said.
He was later forced to admit the pizza had turned out to be rather soggy, saying: "I drained off some of the liquid but not quite enough since pizza was a bit soggy in the middle. Goes well with pineapple."
The Prime Minister's post quickly opened a culinary can of worms, with critics arguing the bastardised pizza was an insult to Italian cuisine.
One said: "I might vote Labour now Bill. This is like sh*ting on Italy".
"Can't believe you posted this. Not being a pizza snob or anything but assume that you have sampled real pizza at least once in your life?" said another.
"Sorry Bill, any man who puts spaghetti on a pizza is not fit to run my country, you cannot count on my vote come election time," added one more.
Dough patrol: Skye Gyngell cooks pizza
Show all 3
A Buzzfeed headline read "impeach him!".
Some speculated about whether the Prime Minister had been attempting to take attention away from Afghanistan.
"If you're trying to deflect attention from Afghanistan or the continued mismanagement of common pool resources you're doing a good job mate because this is a monstrosity. Couldn't even keep the toppings from sliding off the base?" said one angered critic.
However, not everyone was outraged and some commended his kitchen endeavours, saying tinned spaghetti and pineapple pizza was a nostalgic favourite of a Southland childhood in NZ.
One woman wrote: "Yup this is how we made pizzas growing up! Must be a Southland thing! Still, make them like this for my kids and they love them. Sometimes we use baked beans – oops, maybe I've just opened another can of worms……"
Mr English is not the only world leader to upset the world with his divisive choice of pizza toppings. After Iceland's President Guðni Th. Jóhannesson caused an internet frenzy for saying he did not like pineapple on pizza, he was later forced to issue a statement clarifying his position on the issue.
"I like pineapples, just not on pizza," he wrote on Facebook. "I do not have the power to make laws which forbid people to put pineapples on their pizza. I am glad that I do not hold such power.
"Presidents should not have unlimited power. I would not want to hold this position if I could pass laws forbidding that which I don´t like. I would not want to live in such a country.
"For pizzas, I recommend seafood."
Join our commenting forum
Join thought-provoking conversations, follow other Independent readers and see their replies