New Zealand terror attack: Gunman Brenton Tarrant's grandparents 'shattered' by his deeds
New Zealand mosque shooting: Cabinet backs gun laws change within 10 days, says Ardern
Prime minister says inquiry will also look into events leading up to the attacks
New Zealand's cabinet has given its support to gun law changes "in principle" in the wake of the Christchurch mosque shootings, prime minister Jacinda Ardern said.
Further details will be announced by the time cabinet meets again next Monday, she said. Ms Ardern had vowed in the immediate aftermath of Friday's attacks, in which 50 people were killed, that "our gun laws will change".
Speaking at a news conference on Monday, she said that cabinet's backing "ultimately means that within 10 days of this horrific act of terrorism we will have announced reforms which will, I believe, make our community safer".
Ms Ardern said an inquiry will look into events leading up to the attacks and what might have been done differently.
A Christchurch gun shop owner has admitted selling weapons online to 28-year-old Brenton Tarrant, an Australian citizen who has been charged with murder over the attack.
New Zealand shootings: Victims of Christchurch mosque terror attacks

Show all 11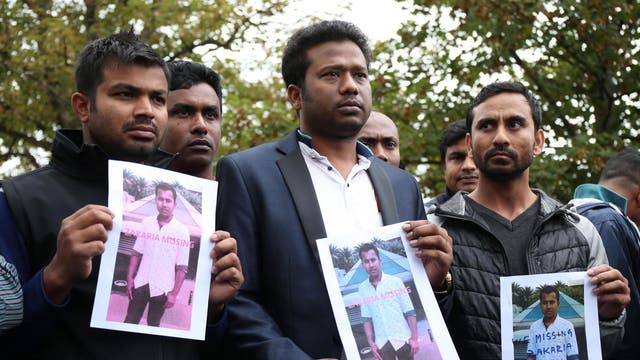 At a news conference, Gun City owner David Tipple said the store sold four guns and ammunition to Mr Tarrant through a "police-verified online mail-order process".
The shop detected "nothing extraordinary" about the buyer, he said. None of the guns sold to Mr Tarrant were military-style, semi-automatic weapons, the store owner added.
Calling for gun laws to be tightened, Ms Ardern has said the mosque attacker used five guns, two of them semi-automatic, which were purchased with an ordinary gun licence and modified.
It was not clear if any of the firearms Mr Tarrant purchased from Gun City were used in Friday's shootings.
"My staff and I are dismayed and disgusted by what happened last Friday afternoon," Mr Tipple said. "We cannot comprehend how such despicable actions could be carried out on those at prayer in a place of worship."
Mr Tipple said he felt no responsibility for the tragedy and refused to say whether he believed gun ownership laws should change in New Zealand, insisting a debate over guns should be held at another time.
"This man wrote in his manifesto that the purpose of using a firearm was to divide us," Mr Tipple said. "If we allow him to make changes in our ideology, in our behaviour, he's won."
His store has been criticised, in the wake of the shootings, for leaving out a roadside advertising billboard that shows a parent helping children with rifle target practice.
Mr Tarrant, an Australian citizen who lived in New Zealand, appeared in court on Saturday amid strict security.
He showed no emotion when the judge read one murder charge and said more charges would probably follow. The New Zealand Herald reported on Monday that he had dismissed his appointed lawyer and he plans to defend himself.
Join our new commenting forum
Join thought-provoking conversations, follow other Independent readers and see their replies