Entire colony of rare birds goes missing in New Zealand and no one knows why
Conservation team hopes to recapture small number of surviving shore plovers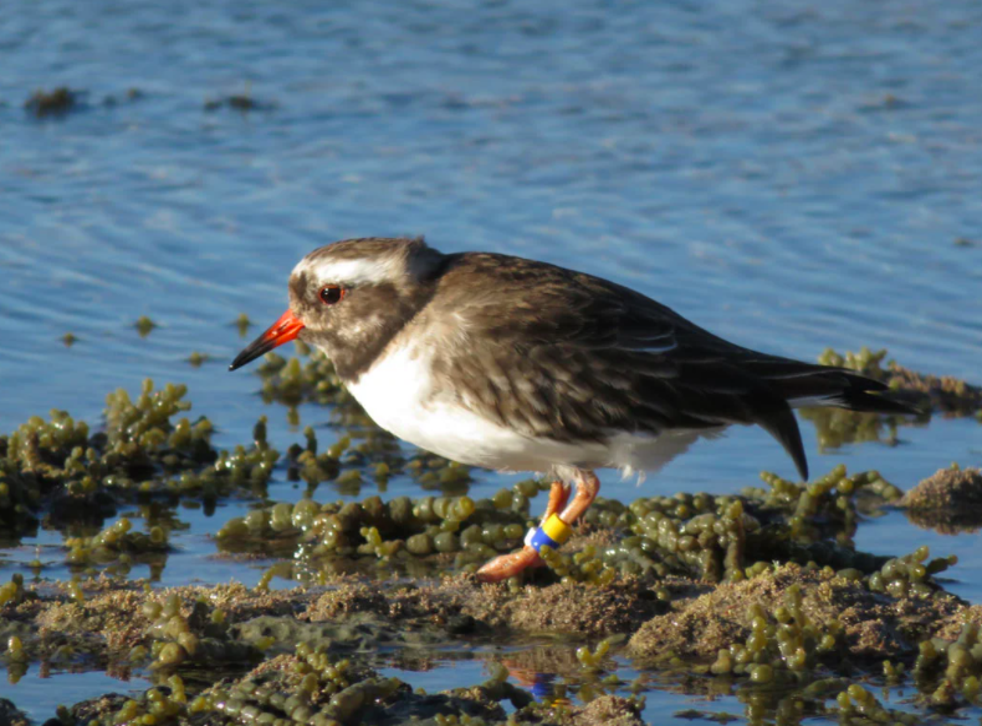 Scientists in New Zealand are baffled over the disappearance of an entire colony of a rare bird species, with fears that many are dead.
The shore plover are a critically endangered species endemic to New Zealand. In February, 29 birds were relocated to Mana Island, off the coast of Porirua, in an effort to save the species.
However, all the relocated birds have vanished, having either flown off to the mainland or been killed by predators.
At least three birds from the Mana Island colony were tracked to Plimmerton beach on the mainland, said Dave Houston, who leads the shore plover recovery group.
The team is hoping to recapture the surviving birds and fit them with radio transmitters, but the fate of the other 26 birds remains unknown.
Mr Houston, from the Department of Conservation (DoC), told New Zealand news site Stuff that one of the major challenges faced by the recovery group was "fixing" the shore plovers to their new island homes.
The birds are held in an aviary on the island for about a week in an attempt to fix them there, but "it doesn't always work," he said.
Putting the birds on islands further away from the mainland could help stop them from flying away, but Mr Houston said there aren't "any that are predator-free and suitable".
Shore plovers nest on the ground, making them susceptible to predators such as rats or cats. According to the DoC, attempts to establish populations at Portland and Mana Islands were scuppered after over 80 per cent of the resident birds were lost, with a single rat being the main suspect of the losses in both cases.
Fewer than 250 shore plovers remain in the wild, over half living in the Chatham Islands.
Register for free to continue reading
Registration is a free and easy way to support our truly independent journalism
By registering, you will also enjoy limited access to Premium articles, exclusive newsletters, commenting, and virtual events with our leading journalists
Already have an account? sign in
Join our new commenting forum
Join thought-provoking conversations, follow other Independent readers and see their replies