Three surfers shot at near 'invitation only' beach in New Zealand
Bullet landed 3-4 metres from where 14-year-old boy was surfing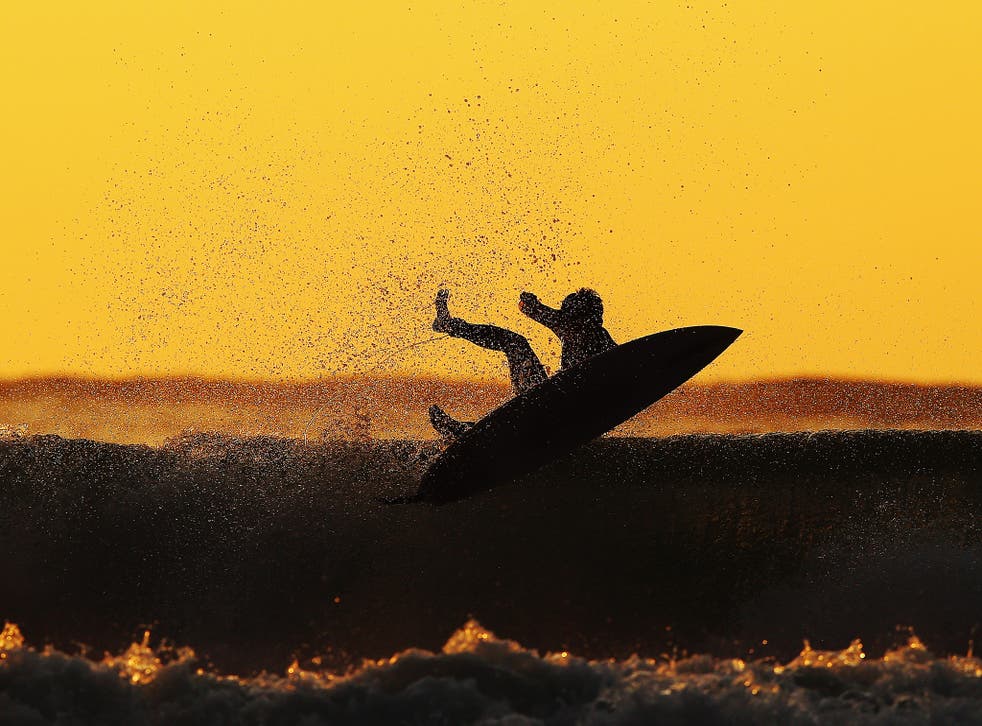 A 14-year-old and two adults were shot at while they surfed off a remote beach in New Zealand which some surfers have said is by "invitation only".
They had been surfing at Te Maika point off the coast of Taharoa, on the west coast of the North Island, when a shot hit the water 3-4 metres from where the young boy was surfing.
Three shots were fired in total and the trio initially believed the first two shots were fired by people hunting inland, police told Stuff.
But the third bullet "landed in the water adjacent to where they were", police sergeant Andy Connors said.
He said the surfers were then confronted by two people on the bank, who began shouting abuse at them.
They quickly left the point and alerted the police, who said they were investigating. None of the trio were injured.
Surfer suffers brutal wipeout while big wave surfing
It was not the first time such territorial violence has occurred in the area, as a fisherman was allegedly shot at while fishing off the coast.
Daniel Kereopa, a local surfer, said the area is generally considered to be invitation only. "Ever since I have known the place and the people that have cared for it, it's generally been by invitation," he said.
"It's one of those places that is still New Zealand – not affected by tourists, not promoted. People live there because they are born for that land and, unfortunately, it's brought some attention by what's happened down there."
He added: "We all have rights to areas of our coastline – there are people who really care for their land and keep it as is.
"It's one place that is so unique, you don't have to hassle anyone for the waves."
Join our new commenting forum
Join thought-provoking conversations, follow other Independent readers and see their replies