Man who swam terrified ponies to safety shocked by electric current
Couple move miniature horses to first floor of home after property and land flooded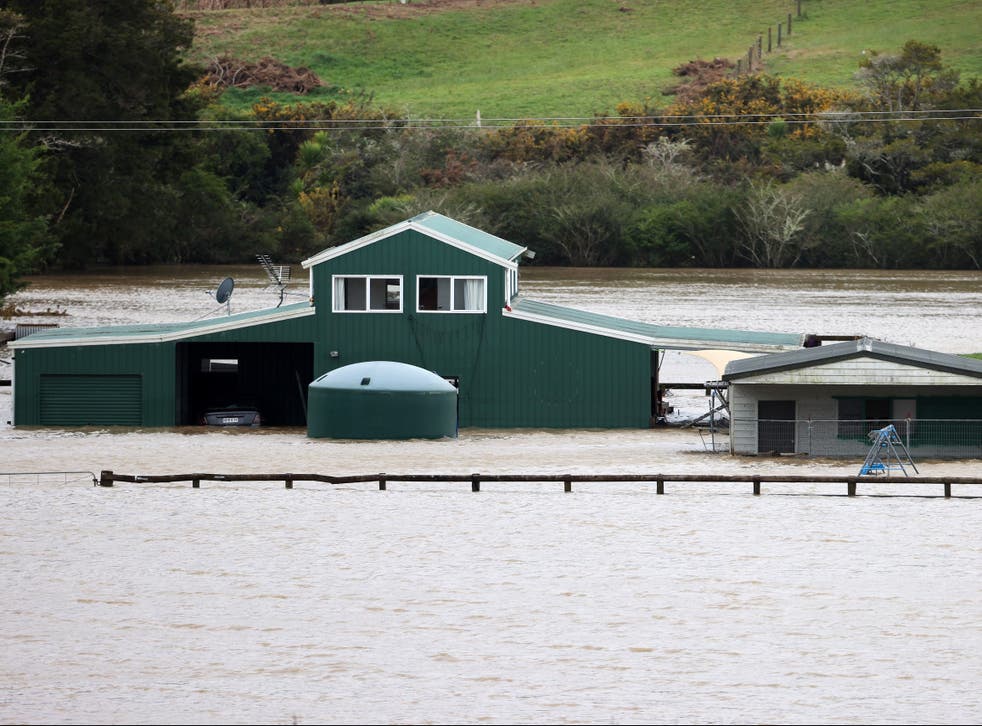 A father swam his daughter's ponies to safety through floodwaters in New Zealand, suffering an electric shock in the process.
Residents were forced to evacuate their homes in Auckland on Monday night after a deluge of rain caused flash flooding in the area.
As emergency services rushed to rescue people trapped in homes and cars in the city and surrounding areas, one couple in nearby Huapai battled to save their herd of horses as floodwaters rose rapidly around their home.
Latisha George and Sean Bennett had attempted to move all of their livestock to higher ground as their paddocks began to flood but were forced to think on their feet when they realised their ponies were unable to go in the same fields as the bigger horses.
With metre-high floodwater soon surrounding the miniature horses, Mr Bennett decided to swim to the animals to rescue them, the New Zealand Herald reports.
Ms George told the newspaper the terrified ponies were "freaking out" and "trying to climb on his back" as Mr Bennett attempted to take the first of the animals to safety.
With the ground floor of the family's rental home flooded, the father ended up swimming all three ponies through the garage and utility room, suffering an electric shock from a current running through the water from a power box, according to the Herald.
The couple eventually managed to carry the ponies upstairs, where their six-year-old daughter Ella woke to find the drenched animals huddled inside her small bedroom.
Ms George said she explained the ponies were in the family home because the paddocks were flooded, but the youngster "still thought it was cool".
World news in pictures

Show all 50
"Her ponies were in her bedroom," she told the Herald, adding: "Who wouldn't want to wake up to that?"
The couple posted an appeal for help on social media and the fire brigade, a vet nurse, a friend on a jet ski and a stranger with a boat soon arrived.
Ella and her one-year-old brother Luca were rescued through a bedroom window and taken to safety on the jet ski, while the ponies were sedated and lowered onto a waiting boat, the newspaper said.
A Givealittle online fundraising page set up to help the family as they look for somewhere to live has already raised more than AU$42,200 (about £22,500).
Join our new commenting forum
Join thought-provoking conversations, follow other Independent readers and see their replies