Optus outage cuts mobile and internet access for millions of Australians
Exact reason for outage remains unknown as minister points to possible 'deep fault' within Optus network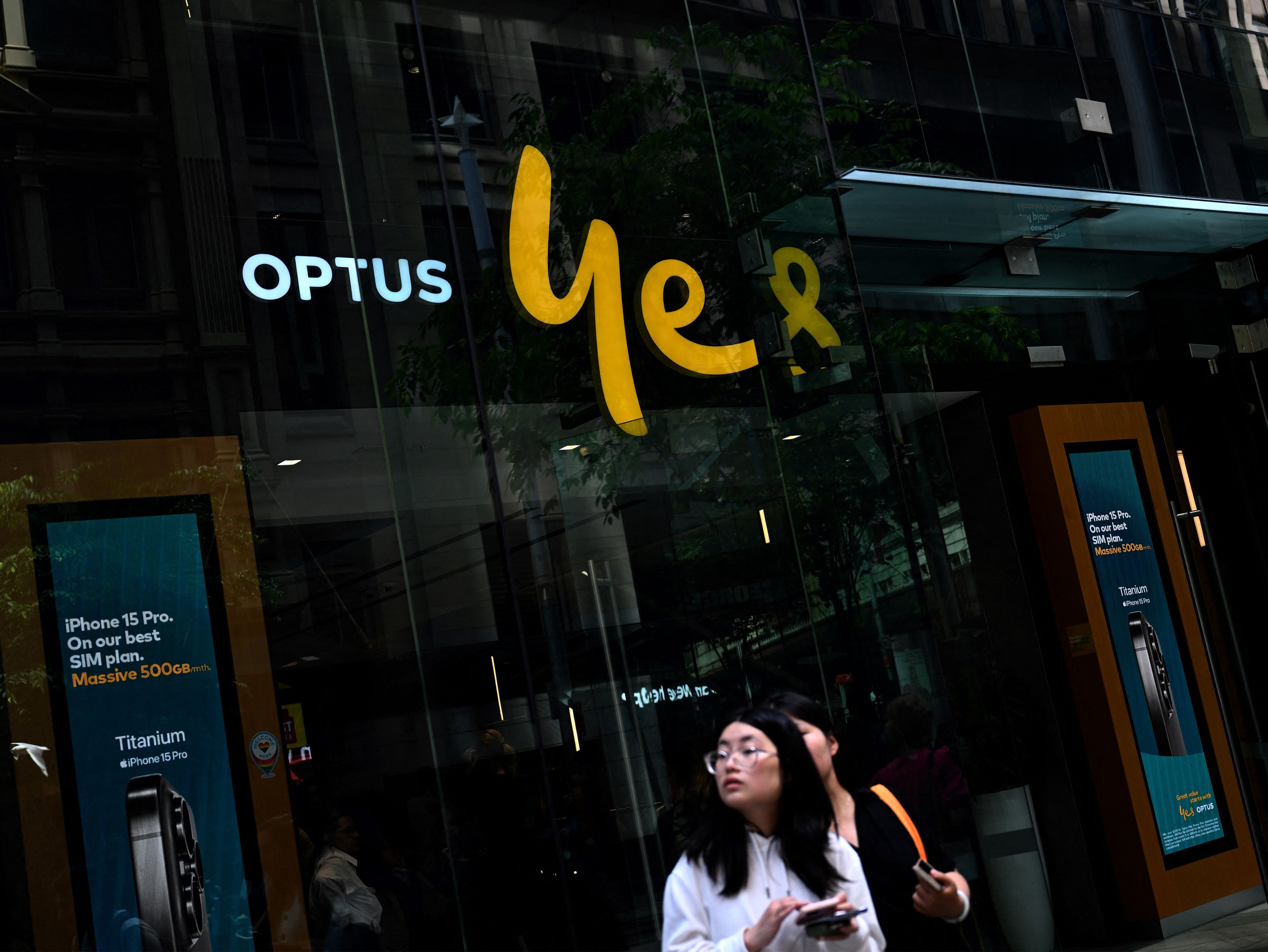 Millions of Australians lost access to mobile and internet networks on Wednesday after the country's second-largest telecommunications company Optus experienced an outage.
The unexplained outages in Optus networks led to chaos in payments, transport and health systems across the country for nearly 14 hours. The disruption impacted as many as 10 million people across Australia, and included businesses, hospitals and financial institutions.
It resulted in people nationwide being unable to access emergency services and vital helpline numbers. Train services within Victoria state and communication within certain hospitals were impaired, according to local media.
The disruption also affected other providers that use the Optus network, like Amaysim, Aussie Broadband and Moose Mobile. Optus' more than 10 million customers cover about 40 per cent of Australia's total population.
The network outage comes after the telecom giant faced one of Australia's biggest data breaches last year. More than one in three Australians had their personal data stolen when Optus lost the records of 9.8 million current and former customers including passport, driver's license and national health care identification numbers in a hack that was discovered in September last year.
Australian technology expert Trevor Long said the "knock-on" effect of Wednesday's outage was the biggest in recent memory.
The outage was reported at 4.05am and initially attributed to a "deep fault" within the Optus network by Australia's federal communications minister Michelle Rowland.
At around 5.30pm local time, Optus said services had been restored.
Optus chief executive Kelly Bayer Rosmarin ruled out a cyberattack, and also said the outage was not because of problems with Optus software. She also did not give an exact reason for the nationwide outage.
"It is highly unlikely [that the problem started within the software in Optus networks], our systems are actually very stable... This is a very, very rare occurrence," she said in an interview with ABC Radio.
"We are working really hard to get it up and running as soon as we possibly can," she said, six hours after the outage.
"We've never experienced this happening in 28 years and for this period of time," Anthony Pellegrino, a local bar and cafe owner, told the Sydney Morning Herald.
"We'll probably run a loss of two to three thousand dollars," he said and added that his online orders, phone, internet and electronic fund transfers were disrupted by the outage, costing his business thousands of dollars.
Ms Rowland, the communications minister, earlier told the media she had "limited" information about the outage.
"What we do know is that this is a deep fault. It has occurred deep within the network. It has wide ramifications across mobile, fixed, and broadband services for Optus customers," she said.
"Customers are clearly frustrated about it and Optus should respond to that accordingly."
Tech expert Mr Long told the Today show on Channel 9 that businesses relying on Optus for payments and communication "will be crippled this morning".
"And this is without question the biggest telco outage we have ever seen because it spans both home Wi-Fi and broadband," he said.
Ramsay Health Care, which owns 70 hospitals and clinics in Australia, said on its Facebook page that it was affected by the outage.
"At this time, we are unaware how long this outage will continue," it earlier said.
"If you need to contact your local Ramsay hospital, please direct inquiries via the contact form on the local hospital's website."
The disruption sparked criticism of Australia's telecommunications network, with particular scrutiny directed at Optus, that is owned by Singapore Telecommunications or Singtel, a major telecom provider in Singapore.
"Maybe this incident will cause us to have a closer look at how we want to run this critical national infrastructure across multiple private companies," Bill Corcoran, an Australian Research Council Future Fellow at Monash University told Reuters.
A spokesperson for Optus released a statement after the issue was resolved.
"Optus sincerely apologises to customers for today's outage," it said.
"We know that customers rely on our services, which is why the whole team at Optus has been working hard to fix this. Services have now been restored, and customers should now be able to be back online."
The Optus chief executive, Ms Bayer Rosmarin, is now facing pressure to resign following criticism of her handling of two major crises that included the cyber attack and the data breach, according to Sydney Morning Herald.
"I am only focused on restoring services for customers, and my whole team is focused on that now," she replied when asked if she would step down.
Ms Bayer Rosmarin, earlier in the day, indicated Optus customers might be entitled to compensation for the outage.
"Of course, we are looking at what we can do to thank customers for their patience," she told Melbourne radio station 3AW on Wednesday afternoon. "You can expect something coming out from us in that regard."
Join our commenting forum
Join thought-provoking conversations, follow other Independent readers and see their replies