Papua New Guinea earthquake: 'Catastrophic' strongest quake on record kills 'at least 16' people
Death toll expected to rise as rescue efforts continue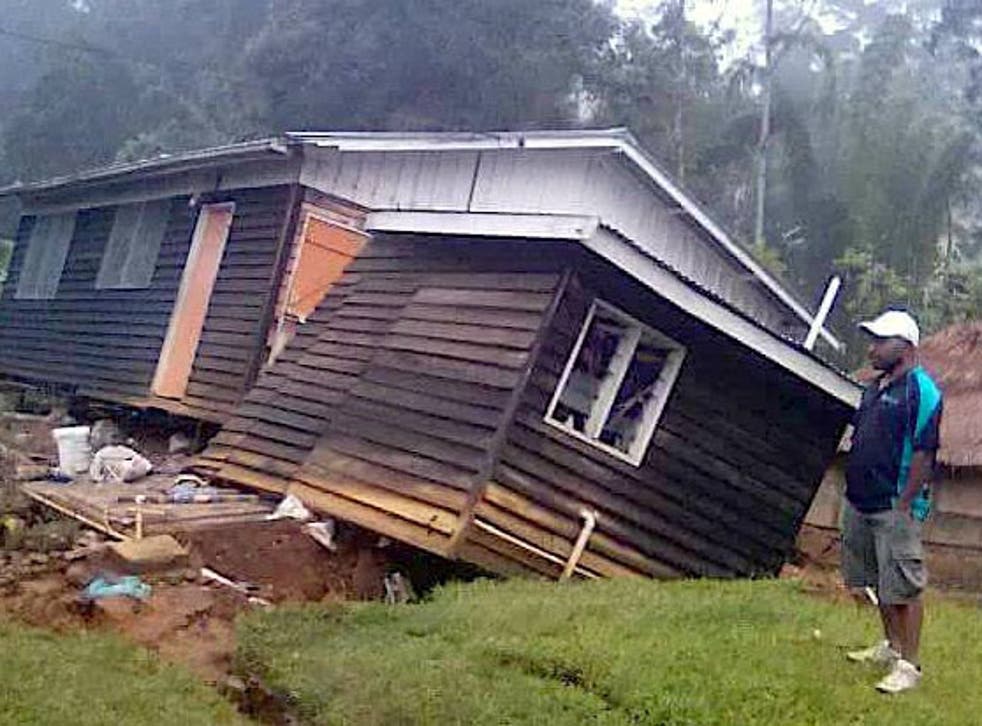 A devastating 7.5-magnitude earthquake has hit Papua New Guinea, causing landslides, levelling homes and killing at least 16 people.
The country's strongest earthquake on record has also caused power outages, destroyed road links and created communication problems making it difficult to assess the extent of the damage.
The earthquake's epicentre was at the edge of the country's mountainous Southern Highlands region, 55 miles from Porgera the site of one of the world's largest goldmines which employs over 2,500 people.
Southern Highlands Governor William Powi said communication remained difficult and that the death toll may rise. "We are looking at massive, catastrophic havoc and destruction," he said.
Meanwhile, there have been unconfirmed local reports of large numbers of deaths as houses and entire villages were buried under landslides.
In the southern highlands area, important bridges have been brought down, and hospitals have reportedly had to turn away patients as the injured arrive for treatment.
"There are people who are traumatised, people in terrible devastation who have never felt this kind of destruction before," Mr Powi said. "It has really brought a lot of fear into people's lives."
A large ground rescue operation is currently underway, but it has been hampered by the damaged infrastructure.
"We need massive assistance," Mr Powi said. "We need food, infrastructure maintenance, and to bring comfort to our people who are homeless and displaced."
Australia said it was providing a C-130 Hercules to conduct aerial surveillance and provide logistical support.
"We are saddened to hear reports of lives lost and many people being injured," Australian Foreign Minister Julie Bishop said in a statement.
"Given the challenging terrain and remoteness of the area, we expect that the extent of the damage will become clearer in coming days."
Three oil fields and a huge $19bn liquefied natural gas plant run by ExxonMobil Papua New Guinea have halted operations to assess the damage, and as powerful aftershocks continued to shake the region.
The company has estimated that over 10,000 families have been affected by the quake.
World news in pictures

Show all 50
Papua New Guinea is home to seven million people on the eastern half of the island of New Guinea, to the east of Indonesia.
It sits on the Pacific's "Ring of Fire," the arc of seismic faults around the Pacific Ocean where most of the world's earthquakes and volcanic activity occur.
Agencies contributed to this report
Join our new commenting forum
Join thought-provoking conversations, follow other Independent readers and see their replies