Papua New Guinea earthquake: 6.3-magnitude tremor hits Australasia
Island nation experiences regular quakes as it is located in the Pacific 'Ring of Fire'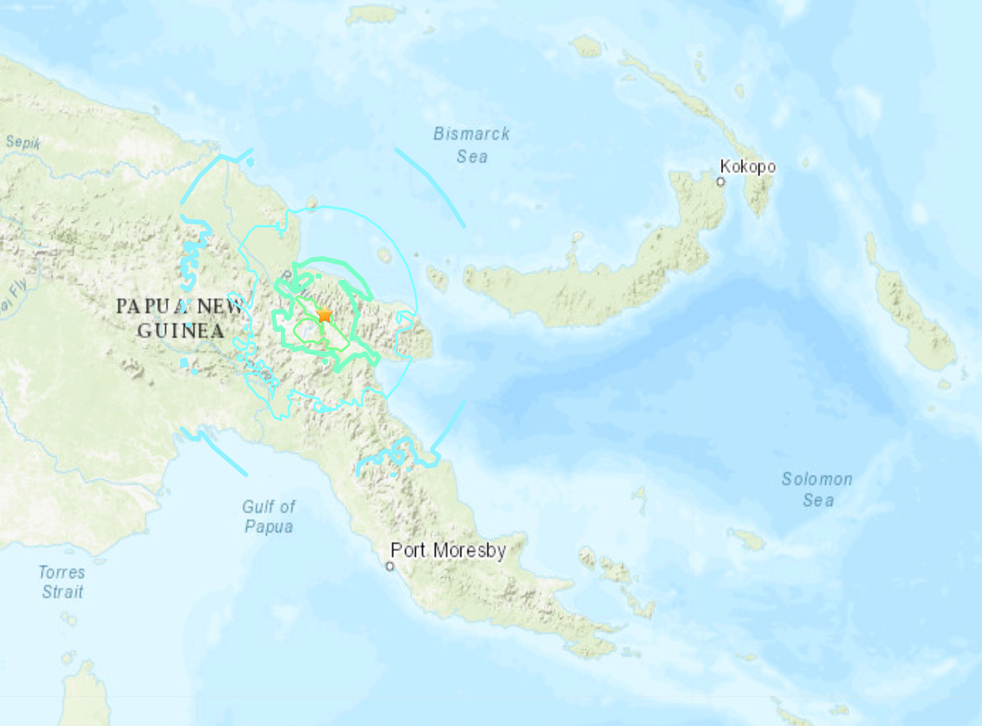 Leer en Español
An earthquake of magnitude 6.3 struck Papua New Guinea on Thursday, the United States Geological Survey (USGS) said.
The onshore quake struck 38 km northeast of Kainantu at a depth of 103.5 km (64 miles), it added.
There were no immediate reports of damage and there was no threat of a tsunami, according to the US Tsunami Warning System.
Papua New Guinea, which experiences regular quakes, had a 7.0 magnitude earthquake earlier this year, which struck a remote part of the country on 17 July.
The quake in July hit at a depth of 79.8km and could be felt in the capital Port Moresby. However, it did not cause much surface damage.
Earthquakes that are shallower tend to cause more destruction, according to the USGS.
"But large intermediate-depth earthquakes may be felt at great distances from their epicentres," the US government agency added.
In the past 50 years, Papua New Guinea has had 64 quakes of magnitude 6.0 or more within a 250km radius of the July earthquake's epicentre.
There have been 22 earthquakes of 7.5 magnitude or above in the New Guinea region since 1900, the USGS says on its website.
The island nation is located on the so-called "Ring of Fire", an area in the Pacific which is prone to earthquakes and volcanic eruptions.
Join our new commenting forum
Join thought-provoking conversations, follow other Independent readers and see their replies