Pope Francis may be 'backsliding' on paedophile priest crackdown, senior Catholic official warns
Francis Sullivan leads the Australian church's response to a four-year investigation into child abuse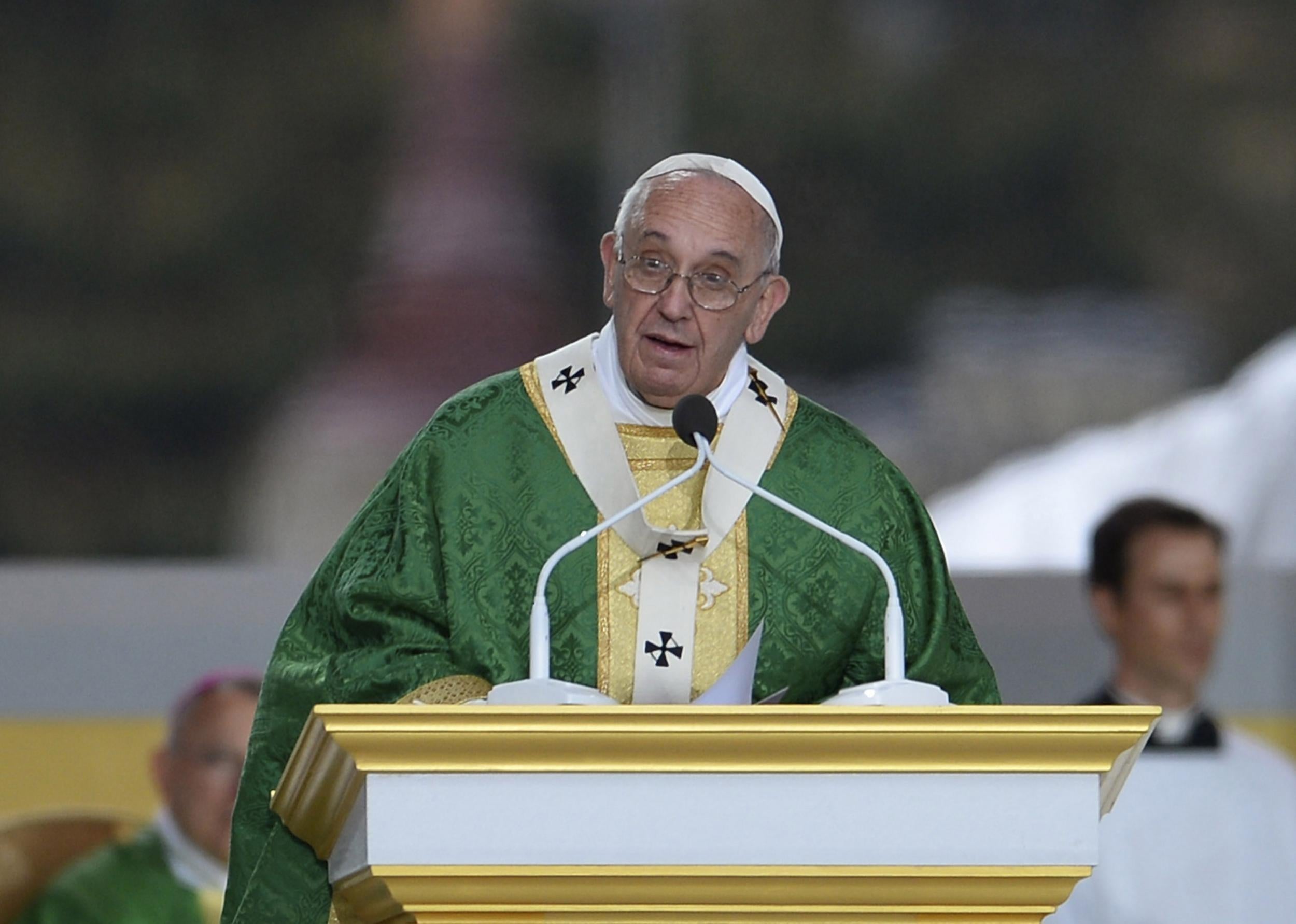 A senior Australian Catholic official has warned that Pope Francis may be "backsliding" in his crackdown on paedophile priests in the face of an intransigent Vatican establishment.
Francis Sullivan, who is in charge of the Catholic Church's Truth, Justice and Healing Council, said he feared the Vatican's "bureaucrats and courtiers [were] doing all they can to either undermine the Pope or driving an agenda" of protecting the institution, according to Australian Associated Press (AAP).
In 2014 the Pope ordered a "zero-tolerance" stance on members of the clergy who abused children. Before that the church had been criticised by the UN for the frequency with which allegedly abusive priests were moved to different areas rather than turned over to police.
Mr Sullivan also pointed to the resignation from the Vatican's child protection commission of campaigner and abuse survivor Marie Collins, who had accused the institution of a "shameful lack of cooperation", as evidence of a culture of self-preservation, the AAP reported.
World news in pictures
Show all 50
Mr Sullivan said: "You have to seriously wonder whether this isn't the Pope backsliding on what has been a strong and determined crackdown on offending priests and the circumstances that allowed abuse to take place."
In May last year Pope Francis called the abuse of children "a tragedy" and said: "We must protect our minors and severely punish abusers."
According to Australia's Royal Commission into Institutional Responses to Child Abuse, 7 per cent of Catholic priests were accused of crimes in relation to children between 1950 and 2010.
But few cases were ever investigated. Responding to the findings in February, Mr Sullivan said they were "shocking" and "indefensible".
Data compiled by the Council showed 1,265 Catholic priests, brothers and nuns had been accused in the period.
The Commission – Australia's highest form of public inquiry – is also investigating abuse at non-religious institutions, including schools and sports clubs. It began in 2013 and has heard hours of harrowing testimony from alleged victims.
Its research showed that 4,444 people had made allegations of abuse to 93 Catholic authorities between 1980 and 2015.
Join our commenting forum
Join thought-provoking conversations, follow other Independent readers and see their replies