Head girl at top private school lets rip at money-obsessed school in leaving speech
Sarah Haynes accused the school of being 'financially motivated' and censoring her speeches
Lizzie Dearden
Monday 07 December 2015 12:23 Comments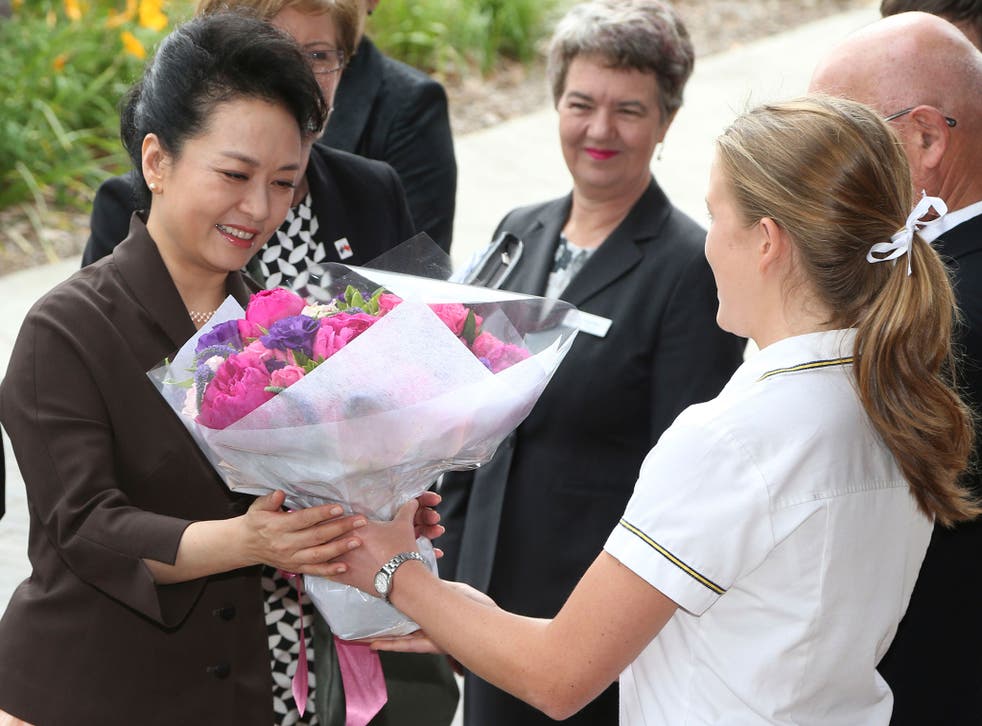 The head girl at one of Sydney's most elite private schools has used her leaving speech to accuse teachers of being "financially motivated" and letting her and her family down.
Sarah Haynes, 18, took the stage for 13 minutes at Ravenswood School for Girls for her captain's speech last week.
She started by congratulating her fellow pupils on their achievements and reviewing the year before going dramatically off-piste.
"I've spent a lot of this year speaking about the achievements and successes of Ravo, but I'm going to do something a little different this year – be honest," Miss Haynes said.
She told pupils the school, which charges $28,600 Australian dollars (£13,800) a year for Year 12 students, was trying to sell the image of "wondrous perfection".
Alleging that teachers "censored" her speeches by demanding written drafts before delivery and suggesting edits, Miss Haynes she had submitted a decoy copy of her leaving speech "just so I could say Ravo isn't perfect".
Miss Haynes said she saw her job to "sell" the school and was once told that "no parent wants to hear the school isn't perfect".
The teenager said her family had felt "betrayed" when her sister left the school earlier this year for reasons that have not been made public.
"I don't know how to run a school, but it seems to me that today's schools are being run more and more like businesses where everything becomes financially motivated, where more value is placed on those who provide good publicity or financial benefits," Miss Haynes said.
"Perhaps this has become a necessary evil in today's society, but either way I would love to see Ravo work towards something better, where each member of the school feels valued equally – as they should be."
The speech, which received a standing ovation from students, has now been viewed almost 50,000 times on YouTube.
Mark Webb, chairman of Ravenswood's school council, wrote a letter to pupils and parents anticipating "media commentary".
48 Hours In: Sydney

Show all 3
Without naming Miss Haynes, he said focus on her speech was "unfortunate" and detracted from leavers' celebrations.
Writing that he could not detail the reasons why her sister left school as it is "before the courts", he said: "We have deliberately limited any comment to the media as we do not want to compromise the girls, their families or the legal system."
Mr Webb said he had addressed students following the speech, saying: "Ravenswood has an overriding obligation to provide a safe and respectful learning environment for every student—and all our girls have the right to feel valued.
"This applies not only to the way girls behave towards one another but also to allowing their freedom to express individual opinions in speeches or otherwise."
Speaking to Fairfax Media, he denied that Ms Haynes' speeches were censored by staff members, adding: "Girls have the right to express their individual opinion."
Register for free to continue reading
Registration is a free and easy way to support our truly independent journalism
By registering, you will also enjoy limited access to Premium articles, exclusive newsletters, commenting, and virtual events with our leading journalists
Already have an account? sign in
Join our new commenting forum
Join thought-provoking conversations, follow other Independent readers and see their replies