Redback spider bites Australian man on the penis for the second time
'I'm the most unlucky guy in the country at the moment,' says the victim
Matt Payton
Wednesday 28 September 2016 10:10 Comments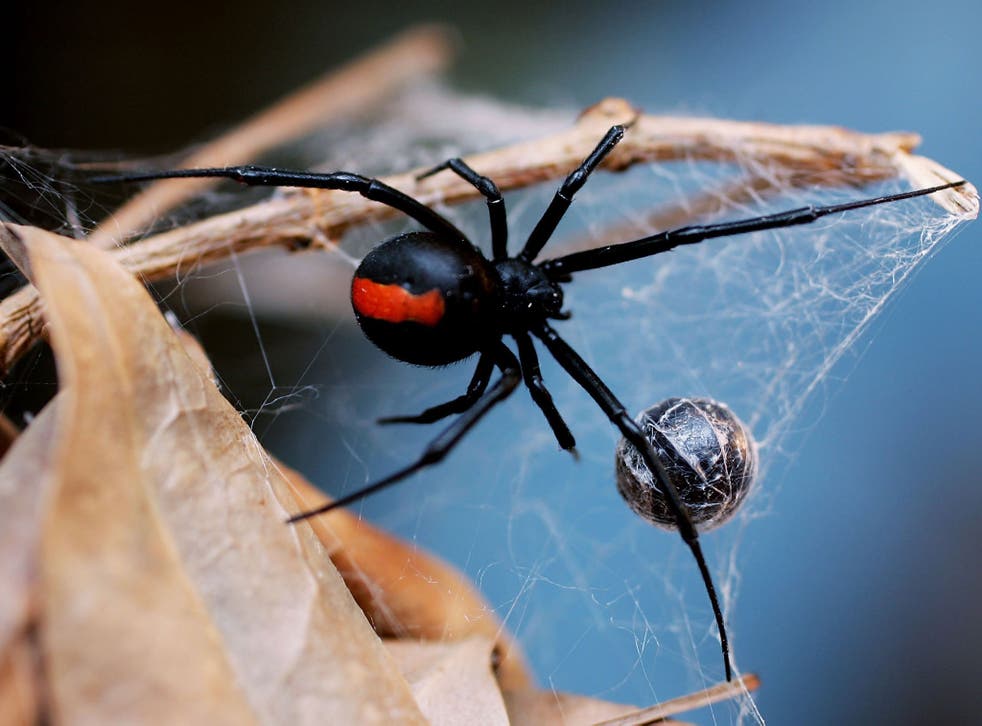 An Australian builder has been bitten by a Redback spider on his penis – for the second time in five months.
The spider bit the 21-year-old while he was using a portable toilet on a Sydney building site.
He said he was bitten in "pretty much the same spot " as before.
Jordan, who didn't want to reveal his surname, told the BBC: "I'm the most unlucky guy in the country at the moment.
"I was sitting on the toilet doing my business and just felt the sting that I felt the first time.
"I was like 'I can't believe it's happened again.' I looked down and I've seen a few little legs come from around the rim."
The twice-bitten tradesman had checked under both the toilet lid and seat before sitting down.
Weatherman freaks out live on air after spotting spider on camera lens
He added: "After the first time it happened I didn't really want to use one again.
"Toilets got cleaned that day and I thought it was my opportunity to go use one.
"Had a look under both seats and then I sat down did my business. Next thing you know, I'm bent over in pain."
The redback spider can be identified by a red stripe down its abdomen.
The most stunning images of spider webs

Show all 8
A relation of the Black Widow Spider, its bite causes severe pain, sweating and nausea.
There have been no recorded deaths from Redback bites following the introduction of an anti venom in the 1950s.
Professor Julian White from Adelaide's Women's and Children's Hospital said: "Going back 80 years or so when people were still using outhouse toilets it was extremely common, something like up to 80 per cent of cases of spider bites were bites on the male genitalia.
"Typically they were using the toilet. But it's much less common now, I can't think of a case.
Register for free to continue reading
Registration is a free and easy way to support our truly independent journalism
By registering, you will also enjoy limited access to Premium articles, exclusive newsletters, commenting, and virtual events with our leading journalists
Already have an account? sign in
Join our new commenting forum
Join thought-provoking conversations, follow other Independent readers and see their replies