600 refugees in Australian detention centre write open letter demanding assisted suicide
Two-thirds of the inhabitants of Manus Island Regional Processing Centre in Papua New Guinea have demanded help end their own lives to escape being 'tortured and traumatised' every day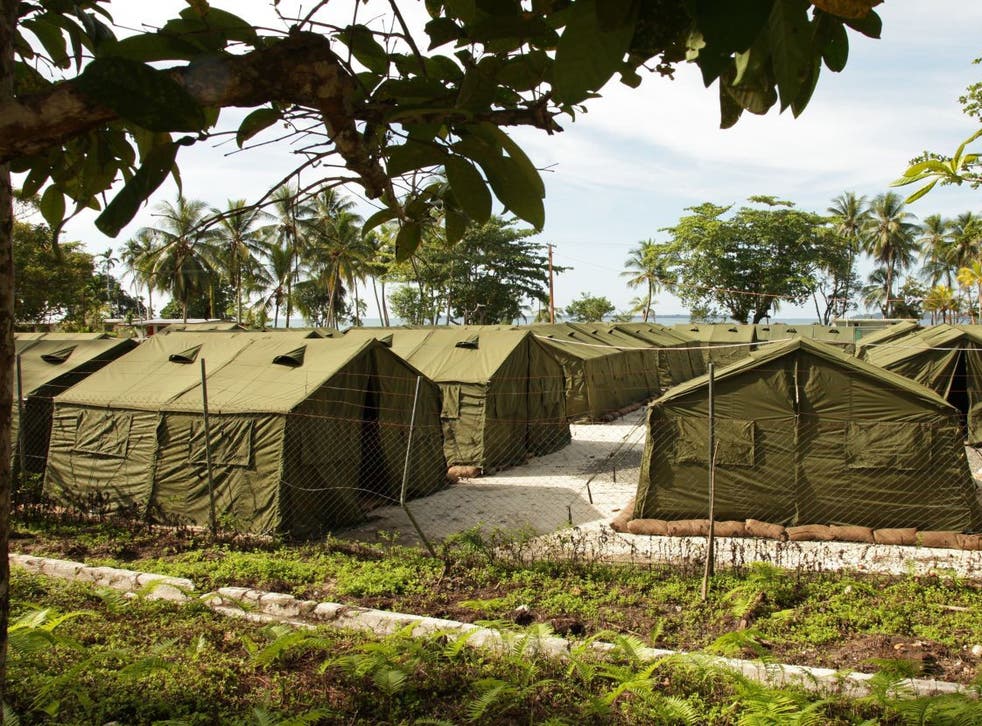 Hundreds of refugees are thought to have signed an open letter calling for mass assisted suicide in the Australian immigration detention centre where they are being held.
Around 600 asylum seekers at the Manus Island Regional Processing Centre, on an island off the coast of Papua New Guinea, are believed to have put their names to the letter.
Manus Island, home to 900 refugees, is one of several detention centres responsible for processing people attempting to get to Australia on boats.
Australian immigration lawyer Julian Burnside posted a transcript of the letter on his blog on Monday.
It called on Prime Minister Malcolm Turnbull and Immigration Minister Peter Dutton for "a navy ship that can put us all on board and dump us all in the ocean... a gas chamber... (or) an injection of a poison".
It said: "As previously we wrote and asked for help and there was no response to our request to be freed out of detention we realised that there are no differences between us and rubbish - but a bunch of slaves that helped to stop the boats by living in hellish condition.
"The only difference is that we are very costly for the Australian tax payers and the politicians as our job to 'stop the boats' is done.
"We are dying in Manus gradually, every single day we are literally tortured and traumatised and there is no safe country to offer us protection."
Speaking to Vice Australia, a refugee living on Manus, who gave his name only as Mahmud, claimed to have written the letter.
He said: "Recently Immigration is telling us there is no country that will accept us on this planet.
Refugee crisis - in pictures

Show all 27
"They are literally torturing and traumatising us with their system (which is a planned proper system to break us down).
"So when we found out they will keep doing this and we will be experiencing gradual death for the rest of our lives in here why not ask them to execute us instead?"
The Independent has contacted the Australian Department of Immigration and Border Protection for comment.
Register for free to continue reading
Registration is a free and easy way to support our truly independent journalism
By registering, you will also enjoy limited access to Premium articles, exclusive newsletters, commenting, and virtual events with our leading journalists
Already have an account? sign in