Pitcairn Island, the 'world's smallest country', legalises same-sex marriage
The tiny nation has made the move despite having a population of 48 and no gay couples looking to wed saying that there was 'no reason not to'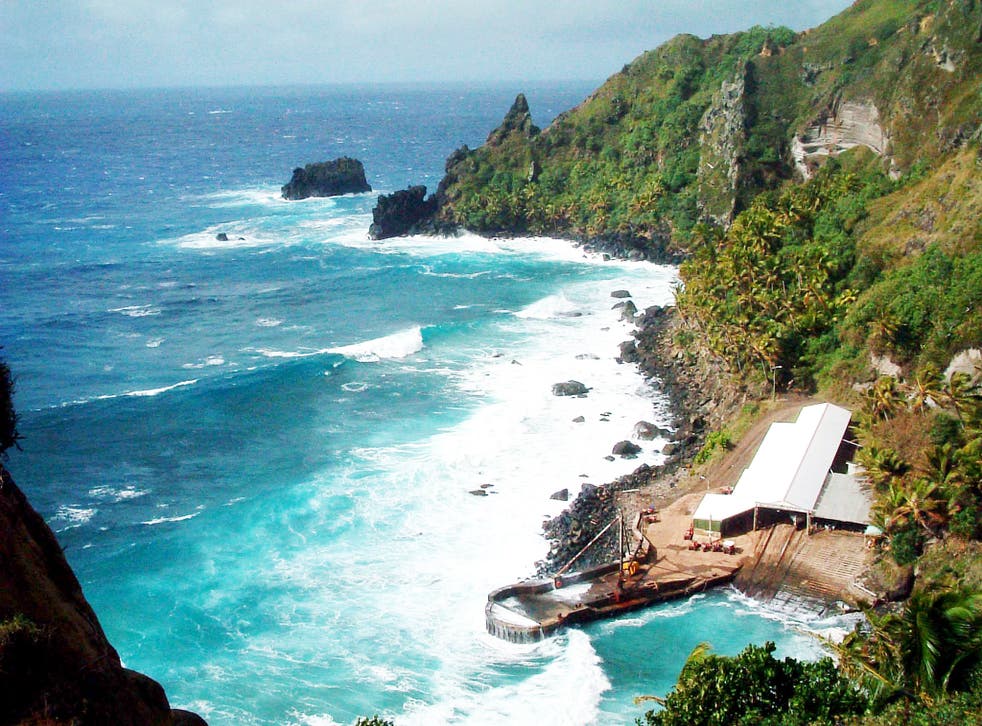 One of the world's smallest countries has legalised same-sex marriage, despite having no gay couples to wed.
First settled by mutineers in 1790, with a population of 48, Pitcairn is a British Overseas Territory and is considered the world's smallest country by population and is only slightly larger than Monaco.
Kevin Lynch, deputy governor of Pitcairn said that the new law had come into effect on 15 May, but at the time wasn't published due to technical issues with the island's website.
The change was suggested after British authorities in England, Wales and Scotland legalised same-sex marriage last year. The law change was unanimously approved by the local council.
Inspirational quotes about LGBT rights

Show all 29
Meralda Warren, a resident of the island, said that there hadn't been any same-sex marriages since the law passed but that there was no reason not to pass the law.
"It's not Pitcairn Islanders that were pushing for it," Ms Warren said. "But it's like anything else in the world. It's happening everywhere else, so why not?"
Ms Warren added: "I kind of cracked up when I saw the Google alert in my inbox.
"I scanned down, and smiled again, and thought: 'we've kept that one quiet for a couple of months'."
Ms Warren was aware of just one islander who identified as gay and, while there are no gay couples on the island, they may have trouble marrying as the island's only preacher was a Seventh-Day Adventist and opposed to gay marriage.
Rodney Croome, national director of Australian Marriage Equality said despite no gay couples living on the island, there could be some who may return to marry.
"Assuming there's not a residency requirement, I could imagine some couple from off the island might find it a romantic destination, including Australians who can't marry in their own country," Mr Croome said.
"It shows how much the islanders value equality and inclusion.
It effectively says that gay islanders belong on Pitcairn Island as much as anyone else, and that's a positive message," he added.
Additional Reporting: AP
Register for free to continue reading
Registration is a free and easy way to support our truly independent journalism
By registering, you will also enjoy limited access to Premium articles, exclusive newsletters, commenting, and virtual events with our leading journalists
Already have an account? sign in
Register for free to continue reading
Registration is a free and easy way to support our truly independent journalism
By registering, you will also enjoy limited access to Premium articles, exclusive newsletters, commenting, and virtual events with our leading journalists
Already have an account? sign in
Join our new commenting forum
Join thought-provoking conversations, follow other Independent readers and see their replies