Science professor refuses to retire from unpaid university post aged 102
'He is a very intelligent, bright man, sharper than many people a quarter of his age. I think it is very demeaning and disempowering'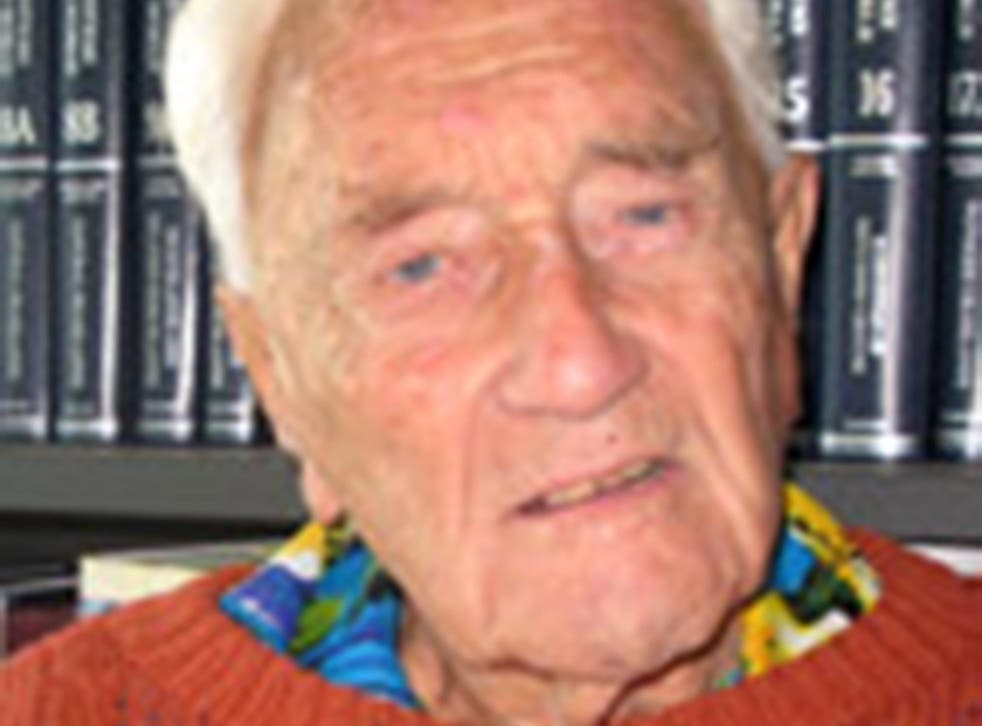 A 102-year-old science professor in Australia has said he hopes to continue his research, despite being ordered to leave his university post on health grounds.
Edith Cowan University in Perth told Dr David Goodall he was "unfit" to carry on working on campus in his unpaid capacity, which involved reviewing academic papers and supervising students.
The ecology expert's career has spanned over 70 years and would make a 90 minute commute, including taking two buses and a train, up to four times a week to the campus in the north of the city.
The university said Dr Goodall would only be allowed on campus for prearranged meetings and should be accompanied by a carer, amid concerns from colleagues over his safety.
"I would hope that my example may lead to other people being able to continue being active in their field, up to a very advanced age like me," Dr Goodall told ABC News. "They should be given every opportunity of doing so in the society in which we live in.
"[The decision] has depressed me, it shows the effect of age. The question would not have arisen if I were not an old man."
Dr Goodall's daughter Karen met with senior staff at Edith Cowan this week and argued the requirement for her father to have a carer on campus was unnecessary.
"People are staying healthier for longer, and if a person wants to work and is able to work and contribute then I think that each case should be judged on its merits.
"All of us are going to get old and does that mean that we are not expected or wanted to contribute if we can, or just put into nursing homes or forced to have a carer just because we are not as physically able as we used to be?
"He is a very intelligent, bright man, sharper than many people a quarter of his age. I think it is very demeaning and disempowering."
Dr Goodall received the prestigious Order of Australia earlier this year, having produced over 100 research papers throughout his career and earned three doctorates.
The professor still reviews and edits papers for different ecology journals and was publishing his own research until 2014.
Science news in pictures

Show all 20
In a statement the Dean of Sciences said of Dr Goodall's departure: "This is not a decision we've taken lightly, this is something that has been considered over a period of time.
"We are now of the opinion where the situation is at a point where we really do need to make this change in David's best interest and our own."
Dr Goodall currently lives by himself and is able to complete a range of tasks around his home, including shopping for himself and cleaning.
He previously taught at the universities of Melbourne, California and Utah and completed research placements in Africa.
Join our new commenting forum
Join thought-provoking conversations, follow other Independent readers and see their replies