Shorn the sheep: Wild animal sheds 35kg fleece after first haircut in years
Baarack relieved of matted coat after living wild in forests north of Melbourne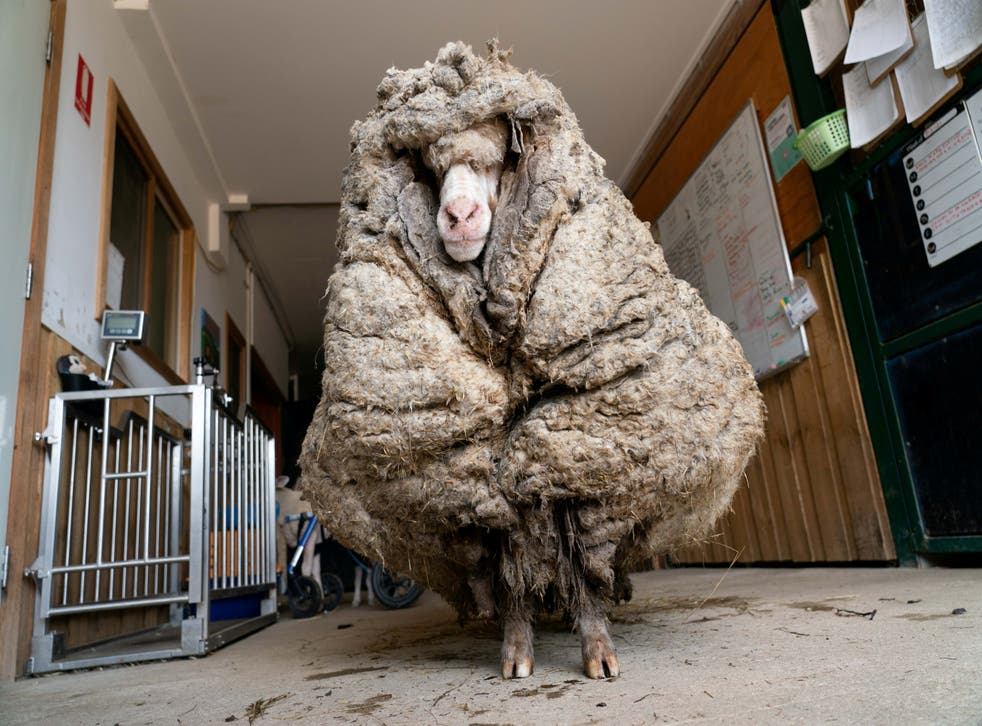 Leer en Español
For anyone who has endured months of lockdown without a haircut, spare a thought for Baarack the sheep.
His fleece had become so overgrown and matted that he could barely see when he was rescued by an animal charity in Australia.
Baarack, whose thick coat weighed more than 35kg, was living wild in the state of Victoria.
Rescuers said he was likely to have been owned at one point but had been living in forests near Lancefield, about 40 miles north of Melbourne, for several years.
After his much-needed shearing, Baarack was 35.4kg lighter.
Kyle Behrend, of the Edgar's Mission Farm Sanctuary, said: "It would appear Baarack was once an owned sheep.
"He had at one time been ear-tagged, however these appear to have been torn out by the thick matted fleece around his face.
"Sheep need to be shorn at least annually otherwise the fleece continues to grow and grow, as happened here.
"Whilst his hooves were in great condition from running over the rocks in the forest, he was in a bit of a bad way. He was underweight, and due to all of the wool around his face he could barely see."
In a post on Edgar Mission's Facebook page, the charity said: "Now relieved of that fleece and its 35.4 kilos of burden, Baarack is indeed lighter in more ways than one.
"No longer shall he struggle for food and shelter, no longer will he be at the mercy of predators or the elements, and no longer will he be forgotten.
"And although a few shearing nicks now mark his thin body, along with an ulcer, the legacy of his once wool-blind state, all of which will heal, Baarack can now see the world more clearly."
Join our new commenting forum
Join thought-provoking conversations, follow other Independent readers and see their replies