'Super predator' that devoured Great White was probably a 'massive' deep sea shark
Dave Riggs believes he may have solved the mystery of the 'sea monster' that ate the nine-foot-long Great White shark 11 years ago
Heather Saul
Friday 27 June 2014 15:41 Comments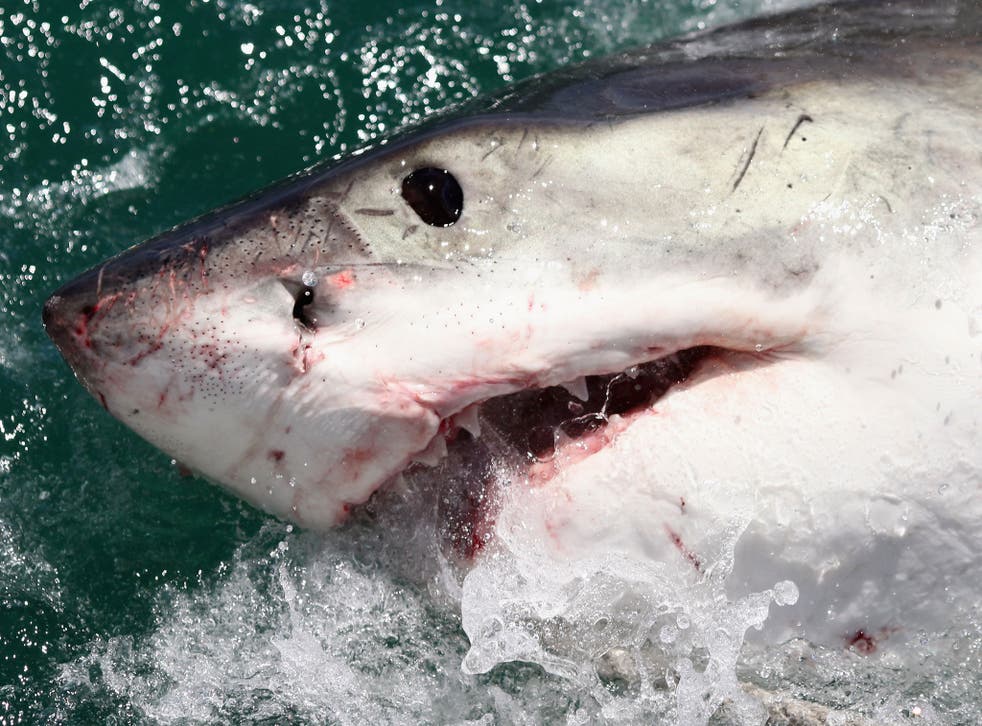 The mystery "sea monster" that "savagely devoured" a nine-foot-long Great White shark 11 years ago was most probably a supersized shark, researchers have concluded.
The incident came to light four months after filmmaker Dave Riggs and a team tagged the animal as part of Australia's first large scale Great White shark tagging project to study their movement patterns along the coast.
The device was discovered when it washed ashore 2.5 miles from where the creature, who was named Shark Alpha was initially tagged. Data from the device showed the healthy female shark suddenly plunged at high speed to a depth of 1,900-foot, (580 metres) beneath the surface.
The tag recorded a dramatic temperature shift from 7°C to 25°C, suggesting the tag was inside the stomach of another animal as it ate the shark.
Mr Riggs's quest to find the mystery "super predator" responsible for the attack became the subject of his documentary, Hunt for the Super Predator, which has now aired on the Smithsonian Channel.
Clever Buoy can detect sharks in the water
A trailer for the film saw Mr Rigg discussing the mystery surrounding exactly what could have eaten a shark of that size, but did not reveal what could have been responsible.
In the show, which aired on 25 June, he said: "The internal temperature of the animal that ate the shark is a weird one. It appears to be too low for a killer whale and too high for another shark, unless it was massive.
He added: "The big shark scenario is the theory that is most widely accepted although I've noticed a lot of other creatures being suggested online - I don't think that Godzilla is a possibility though!"
Register for free to continue reading
Registration is a free and easy way to support our truly independent journalism
By registering, you will also enjoy limited access to Premium articles, exclusive newsletters, commenting, and virtual events with our leading journalists
Already have an account? sign in
Register for free to continue reading
Registration is a free and easy way to support our truly independent journalism
By registering, you will also enjoy limited access to Premium articles, exclusive newsletters, commenting, and virtual events with our leading journalists
Already have an account? sign in
Join our new commenting forum
Join thought-provoking conversations, follow other Independent readers and see their replies