'Survival Island': 'Blatantly racist' video game allowing users to kill indigenous Australians removed from app stores
Campaigners say the game portrayed indigenous people as 'violent and aggressive'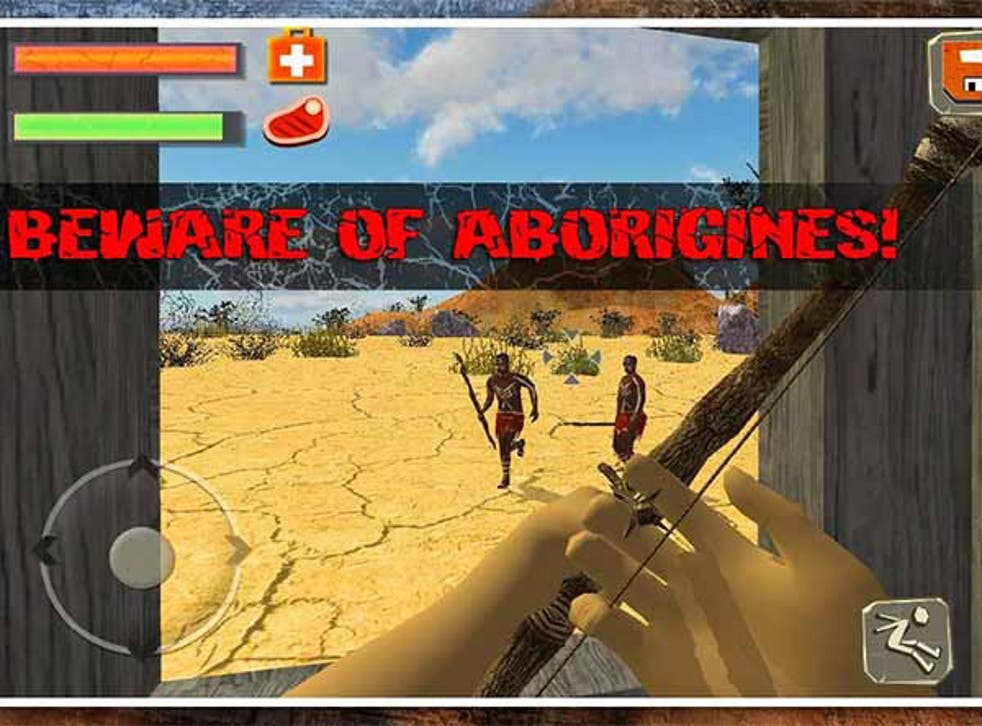 A video game in which players could kill off indigenous Australian characters has been removed from app stores after a backlash.
'Survival Island 3: Australia Story' was taken off Apple's iTunes Store and Google Play after a petition protesting it gathered over 84,000 signatures.
The aim of the game is to survive in the Australian outback by hunting animals, growing or foraging for plants - and fighting indigenous people.
A cached snapshot of the game shows the game's description, which reads: "Your goal is to survive.
"Beware of angry animals, especially if you don't have any weapons. At night there is really dangerous [sic], try to hide somewhere.
"Hunt animals or grow plants – you have to eat something. You also have to fight aboriginals – you invaded their home!"
Upon killing an indigenous person, the game rewards the player with more weapons and food.
Indigenous knowledge meets science

Show all 8
Georgia Mantle, an indigenous woman from the Gadigal group, started the petition earlier this week.
Overnight, she found it had gathered 20,000 signatures, and the number was growing. App stores responded by removing the game, but campaigners are still waiting for an apology.
Ms Mantle told ABC News the game made "entertainment out of the murder of people based on their race".
She continued: "Why would you allow an app that is so blatantly racist and promotes racist violence to be hosted on your sites?"
Video walk-throughs of the game posted on YouTube show players being chased by indigenous people, often with the word 'ABORIGINE' on a bright red panel in front of them.
Human rights advocate and former wife of Mick Jagger, Bianca Jagger, condemned the game on Twitter, calling developers NIL Entertainment "despicable".
A Google spokeswoman said the company does not comment on individual apps, but removes those that violate their policies.
Communications Minister Mitch FiField said he had requested a review of games by the same developer, attributed as NIL Entertainment on Google Play, and Katrina Fedenkova on iTunes.
According to local reports, he said in a statement: "I am appalled that anyone would develop such a so-called 'game' and that any platform would carry it.
"I have asked my department to provide advice on the circumstances of its release and to review and advise in relation to any other games by the same developer."
The Independent has contacted NIL Entertainment and Katrina Fedenkova for comments.
Register for free to continue reading
Registration is a free and easy way to support our truly independent journalism
By registering, you will also enjoy limited access to Premium articles, exclusive newsletters, commenting, and virtual events with our leading journalists
Already have an account? sign in
Join our new commenting forum
Join thought-provoking conversations, follow other Independent readers and see their replies