Three men who admitted to raping teenager in Croatia return to Australia after paying €20,000
Dylan Djohan, Ashwin Kumar and Waleed Latif pleaded guilty to raping a 17-year-old girl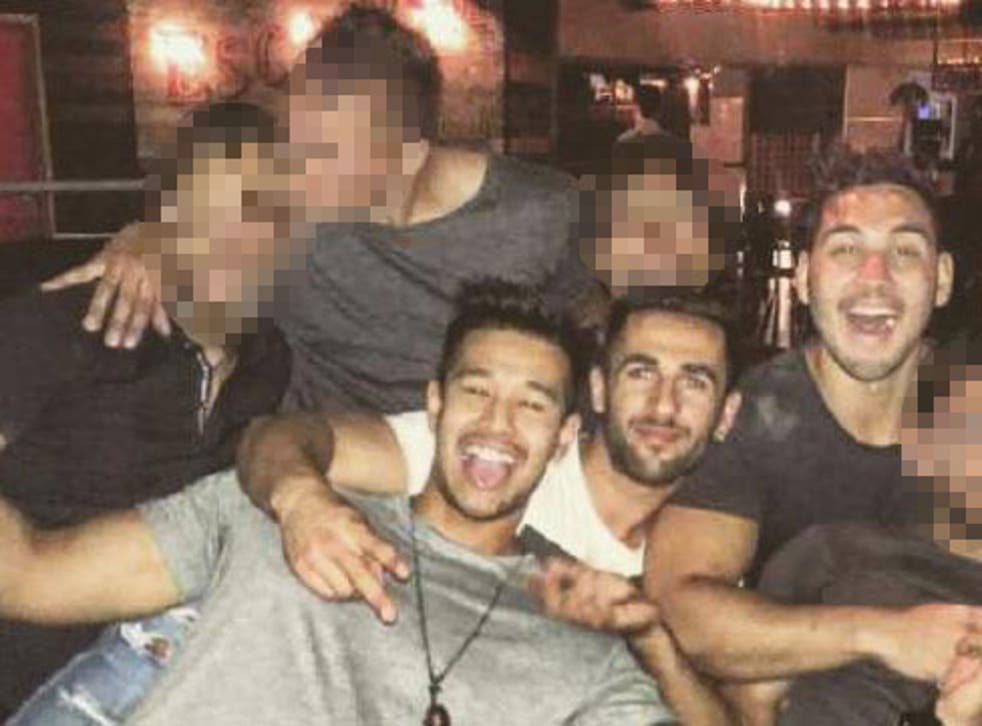 Three men who pleaded guilty to raping a 17-year-old girl in Croatia have returned to Australia after paying €20,000 instead of standing trial.
Dylan Djohan, 23, Ashwin Kumar, 23, and Waleed Latif, 21, from Melbourne, paid the money and received a one year prison sentence, which was reduced to a five year good behaviour bond, Fairfax media reports.
The men were arrested after the assault on the teenager on 16 July last year and had their Australian passports seized by police.
During a trial in December the court heard that during the assault in a bar in Split, one of the men took the Norwegian girl by "force" to the men's bathrooms before the two friends joined him and began to assault her. The victim eventually escaped and reported her attackers to police.
All three men had left DNA samples on the girl's clothing. Two of the men originally claimed the sex was consensual while another claimed he had not been involved in the attack.
The men had been due to stand trial on 1 February and faced 15 years in prison had they been found guilty, but their lawyers arranged the plea bargain ahead of the court date.
Croatian women's rights campaigner Sanja Sarnavka defended the girl's decision to accept the €20,000 to avoid a protracted trial that would force her to relive the assault, but criticised the state prosecutor for allowing a financial settlement over a crime that carries a lengthy prison sentence in Croatia.
"If they can afford it, those who are indicted will pay for the best lawyers, pay the damages and receive a minimum sentence or even go free. In a democratic state, everyone should have the same treatment, regardless of their wealth or assets," Ms Sarnavka told local media.
Days after the deal, Djohan wrote on his Instagram account about the possibility of his joining the "mile high club" with an airline stewardess before boarding his flight home, The Age reported. He had previously reportedly used the social media account to claim that while he was sat on a stone wall in Dubrovnik a "soft voice" told him his purpose in life was to "bed heavenly blessed beauties".
Register for free to continue reading
Registration is a free and easy way to support our truly independent journalism
By registering, you will also enjoy limited access to Premium articles, exclusive newsletters, commenting, and virtual events with our leading journalists
Already have an account? sign in
Register for free to continue reading
Registration is a free and easy way to support our truly independent journalism
By registering, you will also enjoy limited access to Premium articles, exclusive newsletters, commenting, and virtual events with our leading journalists
Already have an account? sign in
Join our new commenting forum
Join thought-provoking conversations, follow other Independent readers and see their replies