Thunderstorm asthma kills sixth person in freak medical outbreak
Three people are still in a critical condition after the storm hit Melbourne on Monday night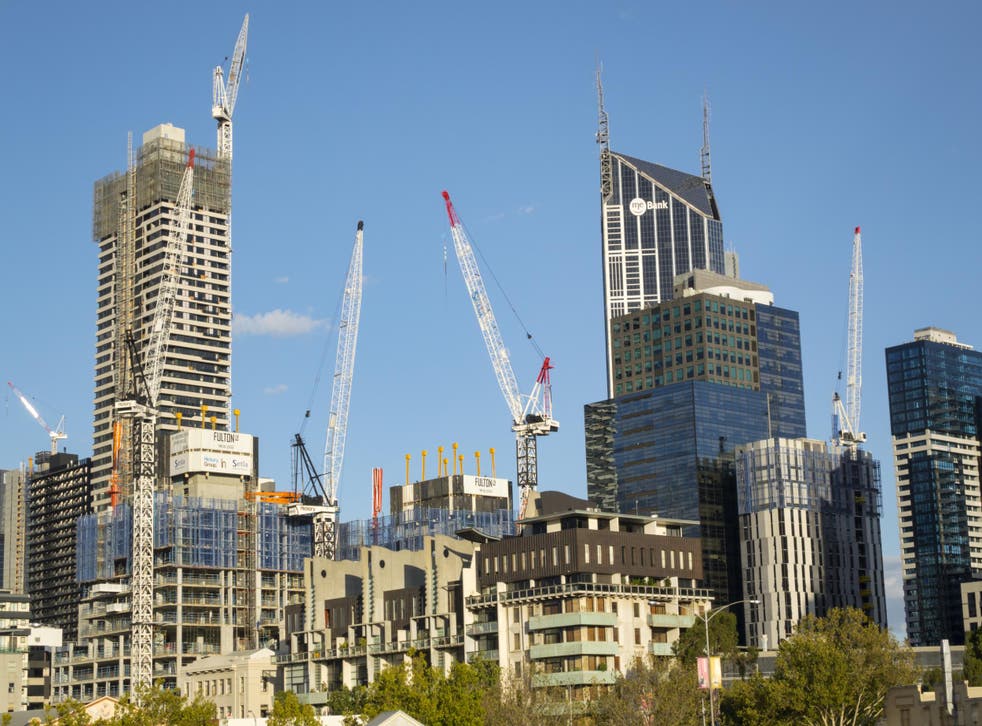 A sixth person has died in a mass asthma outbreak caused by a thunderstorm in Melbourne.
Five people remain on life support with three in a critical condition a week after heavy winds and rain hit Australia's second-largest city.
The extreme weather on Monday night spread tiny pollen particles across the city, triggering a rare condition known as thunderstorm asthma.
Ryegrass pollen grains became soaked and broke open in the storm, dispersing very fine, highly allergenic particles, which can penetrate deep into the lungs.
The sixth victim died in in hospital on Saturday night from medical complications relating to the storm, according to the health department.
It said another 12 patients were still in hospitals with less serious respiratory and related conditions.
Around 8,500 people received hospital treatment in total, with a third of patients who suffered asthma attacks on Monday night reporting never having had asthma before.
In pictures: Storm Imogen hits UK

Show all 15
Local emergency services said they took six times more calls than the daily average between 6pm and 11pm local time.
"It was extraordinarily busy, it was unprecedented," Mick Stephenson, Ambulance Victoria's executive director of emergency operations, told the BBC.
He said about 200 calls were directly linked to asthma, but 600 more reported respiratory issues.
"What we do know is that a lot of people who called last night had never had asthma before, so this was their first experience," he said.
The world's first recorded thunderstorm asthma event occurred in Melbourne in 1987, when hospitals reported a five-fold increase in asthma cases.
Australia: Thousands rally for Aboriginal rights, denounce Australia Day in Melbourne
Similar events have taken place in the United States, Canada, the UK and Italy. The last major occurrence in Melbourne was in November 2010.
Before this week, the largest known outbreak was in London in June 1994, when hospitals were inundated by 640 patients seeking emergency treatment for asthma and other breathing problems.
The Australian health minister Jill Hennessy said an investigation would be launched by the Inspector General for Emergency Management.
But the shadow health minister Mary Wooldridge said there had "clearly been a communications failure" on Monday night, according to the Herald Sun.
"This was life and death and there were no alerts to the media, the information was not going out to people," she said.
The incident occurred on one of Australia's hottest November days. At 8am the temperature had already hit 26 degrees, rising to 35 degrees in the afternoon before the storm hit.
By Tuesday the weather had dropped by a dramatic 18 degrees, providing relief to residents who described it as "typically Melbourne", local media reported.
Register for free to continue reading
Registration is a free and easy way to support our truly independent journalism
By registering, you will also enjoy limited access to Premium articles, exclusive newsletters, commenting, and virtual events with our leading journalists
Already have an account? sign in
Register for free to continue reading
Registration is a free and easy way to support our truly independent journalism
By registering, you will also enjoy limited access to Premium articles, exclusive newsletters, commenting, and virtual events with our leading journalists
Already have an account? sign in
Join our new commenting forum
Join thought-provoking conversations, follow other Independent readers and see their replies