Transgender woman describes coming out to her mum with dementia every few days - and the loving response she gets every time
'Every time I tell her again, she gives me just the same beautiful reaction'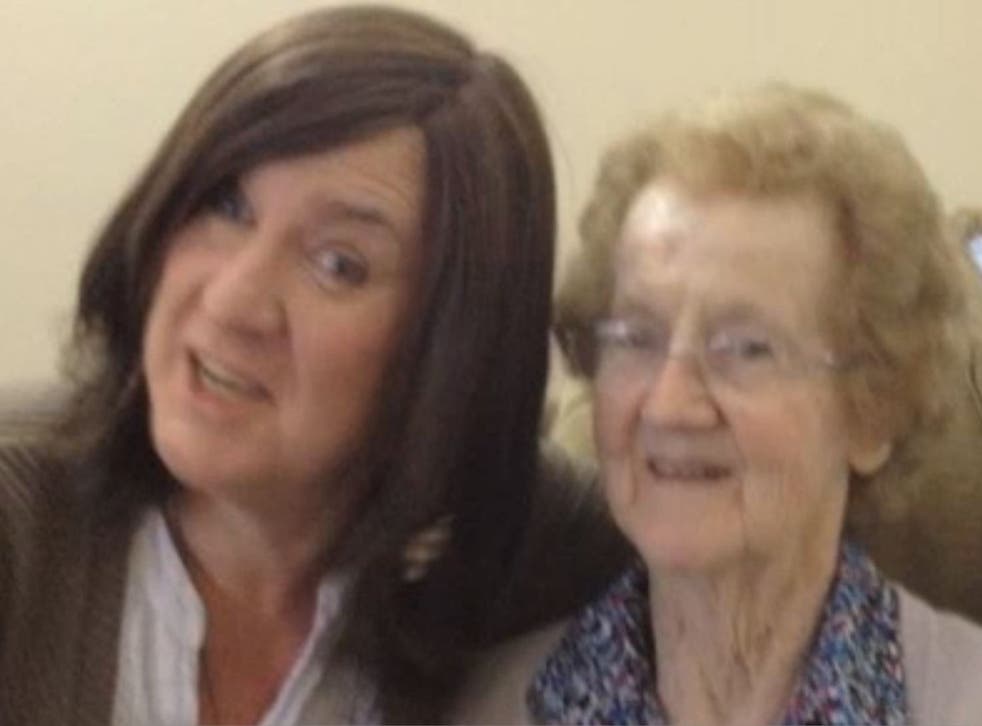 A transgender woman has been describing how she comes out to her mother who has dementia every few days - and the loving response she receives every time.
Tina Healy, of Melbourne, Australia, transitioned to become a female in her 50s but said concerned family members had feared her parent would not be able to cope with the news.
Speaking to Australian Broadcasting Corporation, she said: "My mum has dementia and quite a few of my family were concerned about what would happen if I came out to mum, whether she might be too stressed to handle it.
"When I eventually came out to mum, I did it in the morning and she listened. I kept it very simple."
After being told the news, her mother replied: "Well, what do you know? I've got a beautiful new daughter. Come here, love."
Ms Healy says she visits her mother every few weeks, but that each time she has forgotten and needs telling once again.
"Every time I tell her again, she gives me just the same beautiful reaction," Ms Healy said.
"I'm kind of the luckiest one of all because I get to come out to mum 100 times a year, and every time, she's beautiful."
Before being transgender, Ms Healy was married to a woman and has four adult children. She said her partner, Tess, knew she had gender issues before they got married.
She said that before she came out as trans, she had thought she just had a condition she could overcome.
Six ways to help reduce the risk of dementia

Show all 6
Ms Healy said: "I think in your 20s, you're idealistic and we thought, 'Oh, I can beat this. This is a real illness I've got'.
"But of course it doesn't go away. It always comes back. It gets to that stage of your life where you need to think of yourself."
Ms Healy's daughter, Jessica Watson, also spoke of her reaction upon learning of her parent's transition.
She said: "I was really worried that I was going to lose my dad. Eventually you come out the other side and realise that you now know your parent better than you ever did."
Join our new commenting forum
Join thought-provoking conversations, follow other Independent readers and see their replies