University professor suspended over sending 'vile' and racist emails
Professor Spurr is a leading poetry expert at University of Sydney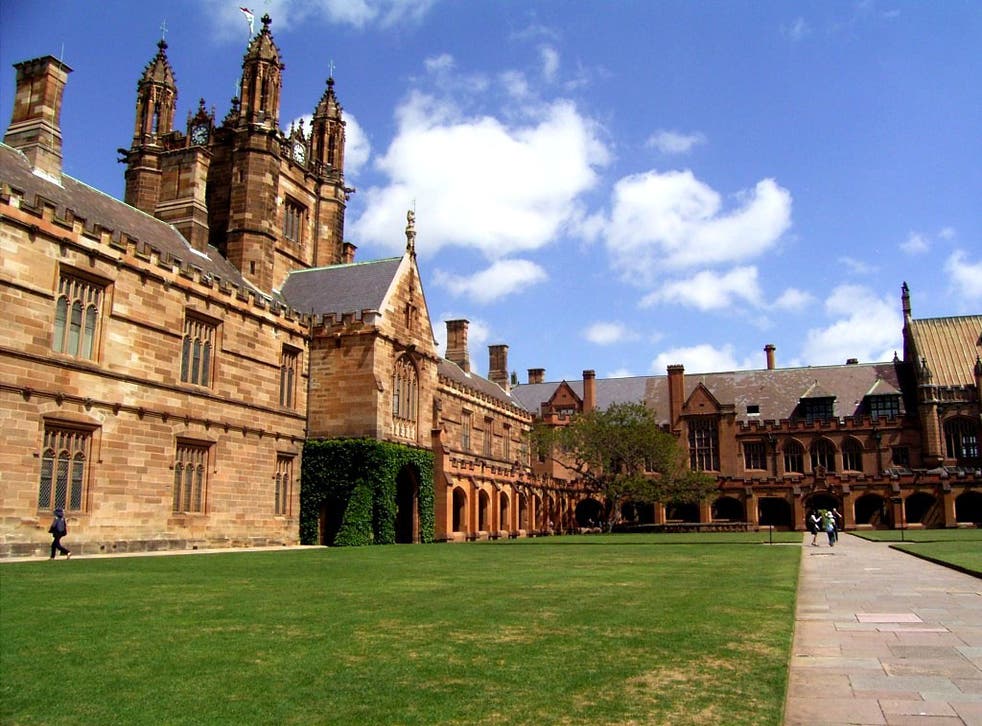 A university lecturer was suspended today after he sent a string of highly-derogatory emails attacking other cultures, sexes and religions over more than two years.
Professor Barry Spurr, from University of Sydney, describes Aboriginal people as "human rubbish tips" and "Abos" while complaining against the inclusion of their culture in education and politics.
The poetry expert, who advises the Australian government on reforming the English literature curriculum, attacked people of different cultural and socio-economic backgrounds by using offensive terms such as "Mussies", "Chinky-Poos", "bogans" and "fatsoes".
He calls Nelson Mandela a "darkie" and Desmond Tutu a "witch doctor"; describes women as "whores"; and shockingly stated that a victim of a sexual attack needs more than just "penis" put in her mouth, before it's "stitched up".
British people were also described as "the scum of the earth" in emails sent from September 2012 to date, to around 12 people including senior academics and officials at the university.
A rally yesterday saw students protest on the campus for the immediate sacking of Professor Spurr.
He yesterday defended his choice of words, telling New Matilda they were intended to mock the "very extreme language" used.
He said: "The comments that you refer to are largely to one recipient with whom I have had a whimsical linguistic game for many years of trying to outdo one another in extreme statements.
"These statements are not reflections of my views or his."
The Students' Representative Council's education officer, Ridah Hassan, said the emails had been met with outrage from students.
She said: "Such vile, bigotry belongs back in the 1950s and it has no place at Sydney University."
The professor argued that the curriculum should focus more on western civilisation and Judeo-Christian culture in a government report that was strongly supported by Christopher Pyne, the Minister for Education.
He also tells university colleagues and friends that 95 per cent of Australian students should not be studying in higher education, and bemoans that that view could be "derided as elitist, fascist, misogynist – the usual litany".
His contribution to the curriculum review also suggested that Aboriginal writers' presence in Australia's literary tradition is "minimal", despite him petitioning against their inclusion.
A spokesperson for Education Minister Christopher Pyne denied the government had anything to do with the appointment of Professor Spurr.
They said: "The appointment was not made by the Government. The Minister and his office had no input into the selection of any subject expert."
"The Minister utterly rejects and finds repugnant the denigration of any minority on the basis of their sex, race, sexual orientation or beliefs," he added.
Join our new commenting forum
Join thought-provoking conversations, follow other Independent readers and see their replies