Woman tries to buy two Apple iPhones online, ends up with actual edible apples
Buyer did not check inside the boxes and on arriving home found they contained real apples
Rob Williams
Friday 02 August 2013 12:22 Comments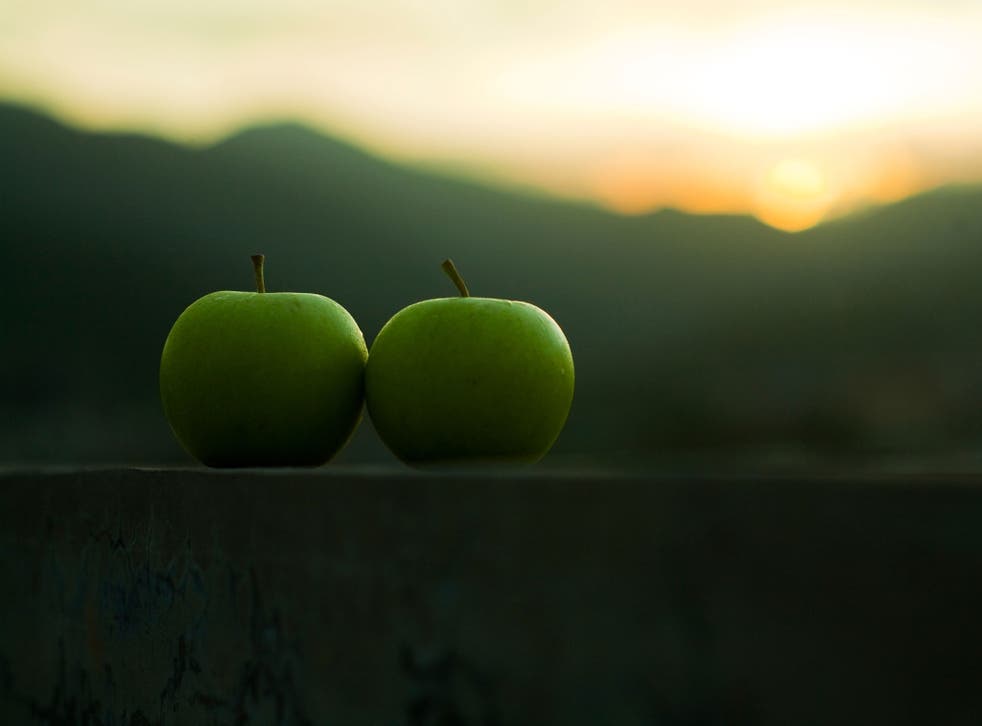 If buying online beware bad apples. Or indeed any apples if it isn't the edible kind you're after.
A 21-year-old Brisbane woman has been left out of pocket after trying to buy two iPhones online and being sold two edible apples instead.
The woman, who has not been named, placed an advert in the Australian version of Gumtree asking to buy two Apple smartphones.
A caller reportedly responded to her request saying she had 'two apples' for sale.
According to the Herald Sun the buyer and seller met at a McDonald's restaurant where the exchange took place.
The buyer was given two new iPhone boxes in return for over $1500, the equivalent of £800.
She did not check inside the boxes and on arriving home found they contained real apples.
Senior Constable Jess Hopkin of the Upper Mt Gravatt Crime Prevention Unit warned people to be more careful when buying things online.
'Don't stay away because most people are doing the right thing - but be smart about what you buy,' she said.
'If something seems too good to be true, it probably is. It's really just common sense.'
Gumtree spokeswoman Niki Hennessy told the Herald Sun the company took security seriously: "We are continually improving processes and user education to make Gumtree the safest possible platform for buying and selling," she said.
Earlier this year it was reported that a Manchester man who bought what he thought was an iPad had actually purchased a box of potatoes.
It was the latest in a number of scams in the north of England where a box said to be containing an iPad or laptop was actually found to contain potatoes or a bottle of water.
Register for free to continue reading
Registration is a free and easy way to support our truly independent journalism
By registering, you will also enjoy limited access to Premium articles, exclusive newsletters, commenting, and virtual events with our leading journalists
Already have an account? sign in
Join our new commenting forum
Join thought-provoking conversations, follow other Independent readers and see their replies