World Autism Day 2015: 10-year-old Tyrone Sevilla and his mother to be deported from Australia because of his condition
Tyrone moved to Australia when he was just two-years-old
Kashmira Gander
Thursday 02 April 2015 17:03 Comments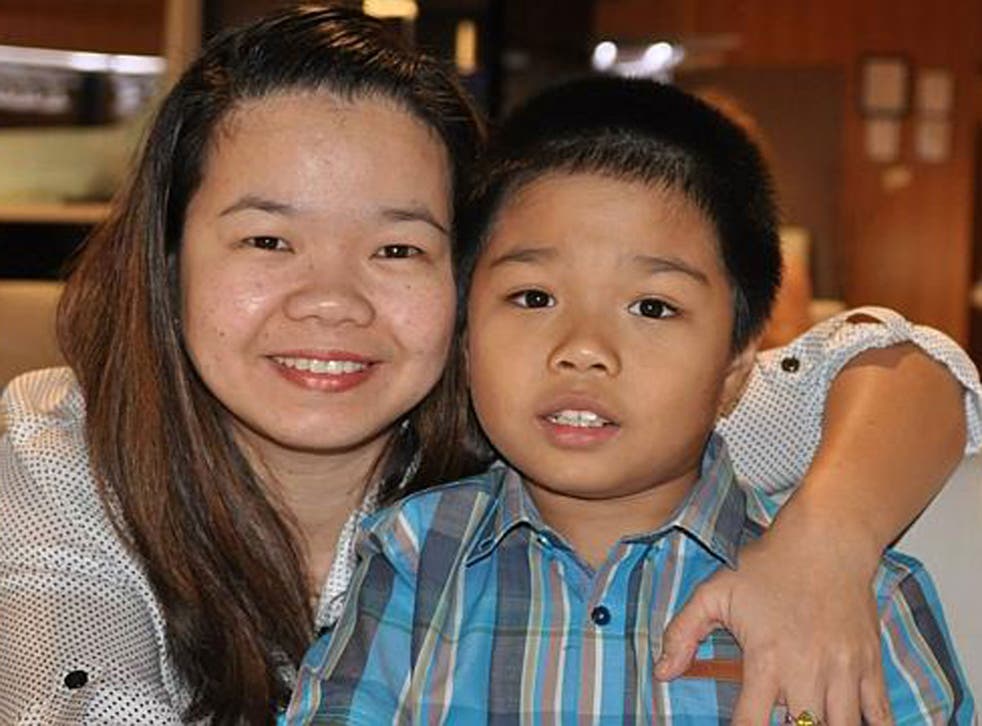 A 10-year-old boy and his mother who have lived in Australia for almost a decade could be deported to the Philippines in a month, because the government believes his autism could be a burden to taxpayers.
Maria Sevilla, who is a clinical nurse at Townsville Hospital, Queensland, moved to Australia in 2007, when Tyrone was 2-and-a-half years old.
Tyrone was diagnosed with Autism Spectrum Disorder in 2008. The condition causes a wide range of symptoms in different patients, but can leave people with speech problems, and make it difficult for a person to interact with others.
Last autumn, Ms Sevilla received a letter from the Immigration Department which said she and Tyrone are to be deported to their native Philippines, because he may be a burden on the taxpayer if he becomes a citizen later in life, News.com.au reported.
But as charities raise awareness of the disease on World Autism Day, a Migration Review Tribunal has rejected Ms Sevilla's application, and she and Tyrone could be deported in 28 days.
A petition Ms Sevilla has launched to reverse the decision has garnered almost 64,000 signatures.
Crazy things Tony Abbott's said (mainly about women)

Show all 16
She explains in a message on the Change.org: "I've worked for years, raising my son and studying to be a nurse. Yet all of it could be taken away because the government thinks that children with autism are going to be more of a cost to Australian society than a benefit - but that's just not true!
"Tyrone is not a burden, he is a joy. The idea that he can't contribute because of his condition is just wrong. People with autism can be excellent at a whole range of things, he just need to be given a chance!"
"All we want to do is stay in Australia and keep working: caring for patients at work and supporting my son at his play."
Ms Sevilla goes on to explain that she has "no reliable relatives" in the Philippines who would be able to care for Tyrone on a long-term basis, and said her son's security, human and child rights, and dignity are at stake if he is sent there.
Queensland Disabilities Minister Coralee O'Rourke called on the government to reverse its "cold, heartless decision", ABC News reported.
Immigration Minister Peter Dutton told the broadcaster that the family could go back to the tribunal and attempt again to sway its decision, but Ms Sevilla said she hoped Mr Dutton would use his ministerial power and allow them to stay.
Register for free to continue reading
Registration is a free and easy way to support our truly independent journalism
By registering, you will also enjoy limited access to Premium articles, exclusive newsletters, commenting, and virtual events with our leading journalists
Already have an account? sign in
Register for free to continue reading
Registration is a free and easy way to support our truly independent journalism
By registering, you will also enjoy limited access to Premium articles, exclusive newsletters, commenting, and virtual events with our leading journalists
Already have an account? sign in
Join our new commenting forum
Join thought-provoking conversations, follow other Independent readers and see their replies