Yarloop fire: Australian bushfire destroys town and razes 95 houses to the ground
Residents complained their water supply was cut off right before the bushfire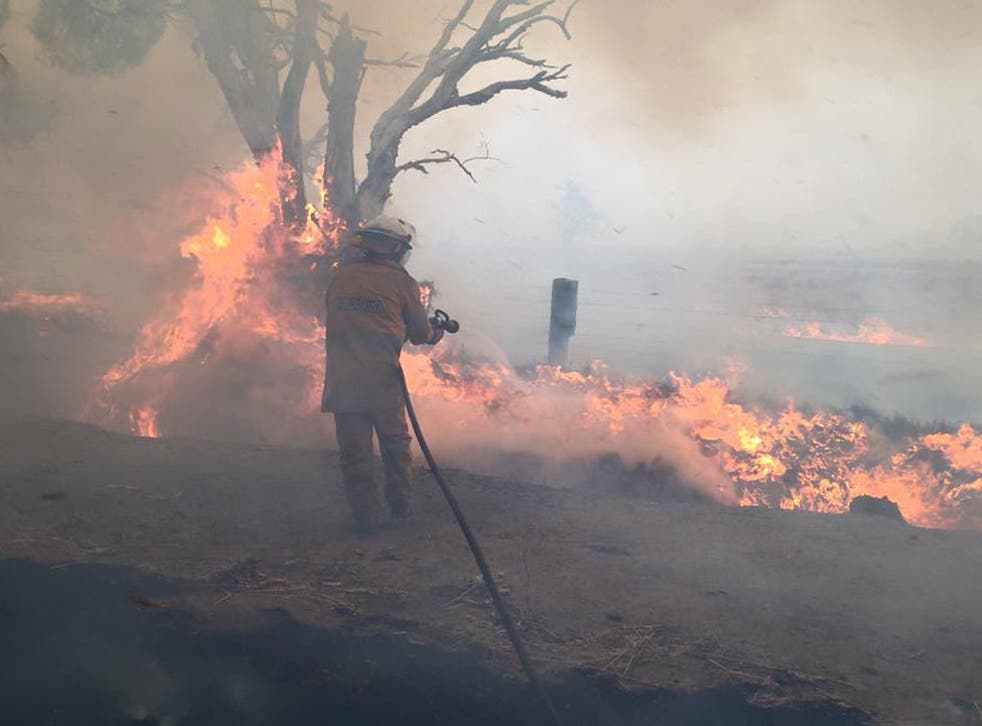 A massive bushfire has destroyed at least a third of a small town in Western Australia, 125km south of Perth, and is threatening more towns still.
An estimated 95 houses out of 300 in the town of Yarloop were razed to the ground in the fire, which began sweeping through the town on Thursday evening.
Three people who had been unaccounted for earlier have now been located and evacuated to safety, The Australian reports.
The bushfire, dubbed the Waroona fire, was sparked by lightning on Wednesday. It has now burnt more than 58,000 hectares (nearly 224 square miles).
Wind gusts of up to 60km/h (37mph) fanned the flames, which reached heights of 50m.
Historic buildings, workshops, factories, a fire station and part of a school have also been destroyed, according to Fire and Emergency Services Commission (DFES) Wayne Gregson.
Yarloop Bowling Club president Ron Sackville told Western Australian Today that the fire "ripped" through the main street of the town, which has a population of 545.
In pictures: Sydney bushfires

Show all 27
He said "very little of Yarloop" remains, and everything around his home, which he managed to save, were "burnt to a cinder".
Mr Sackville, a volunteer firefighter, blasted government authorities for the "disgusting" lack of water which led to the swift destruction of the town, and called for the Minister of Water to resign.
Yarloop residents used a community meeting held on Friday to demand answers about the water supply.
According to Perth Now, some of the residents said "there wasn't a drop" of water to defend their homes and they were forced to flee.
Mr Gregson confirmed to media he had heard complaints about the water situations, and it would be looked into, but advised the public not to rely on "scheme water" or guaranteed power, as they are "likely to fail when you have such a situation".
The shires of Harvey and Waroona, and surrounding areas including Preston Beach and Myalup have been declared emergency situations.
Join our new commenting forum
Join thought-provoking conversations, follow other Independent readers and see their replies