Black Friday 2017: Chaos as huge crowds of shoppers in Brazil scuffle over discount TVs
Riotus scenes pictured outside stores in South Africa and Greece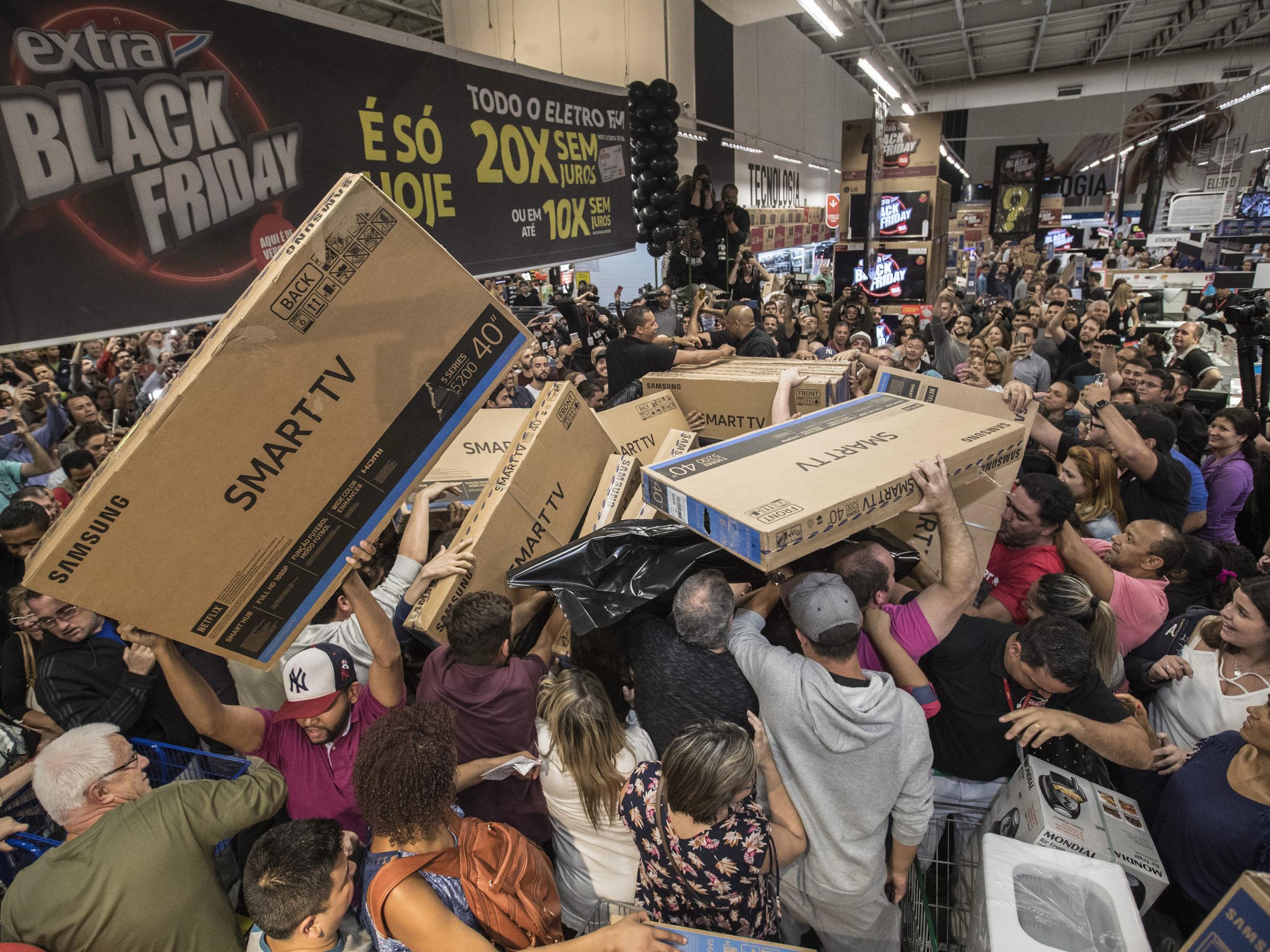 Black Friday is well underway around the world, with shoppers fighting to get their hands on discounted electricals and other goods.
Scenes of mayhem were captured on camera in Brazil, where huge crowds of customers can be seen scuffling in their attempts to grab cut-price televisions.
Large queues also formed outside shopping centres in South Africa and Greece.
Black Friday, a US export, traditionally takes place the day after Thanksgiving in America, but in recent years has been a relatively subdued affair in the UK - where shoppers have been pictures queuing politely, or shopping online.
The day is synonymous with violent clashes, however. In 2014, footage from a London branch of Asda shower customers screaming and shoving each other to get to the best deals.
Black Friday has seen several deaths in the US, including 34-year-old security worker Jdimytai Damour, who was killed in a stampede of shoppers in a Walmart in 2013.
The day is expected to launch the biggest ever weekend of shopping in the UK, with customers set to spent almost £8 billion.
World news in pictures
Show all 50
Some critics say they are fed up of the modern tradition, which sees shoppers scramble to get the best deals.
Consumer groups such as Which? Also argue many supposed deals are not all they seem.
Join our commenting forum
Join thought-provoking conversations, follow other Independent readers and see their replies