Boko Haram mocks #BringBackOurGirls hashtag campaign in latest video
The leader of the Islamic militant group demanded, 'Bring back our army'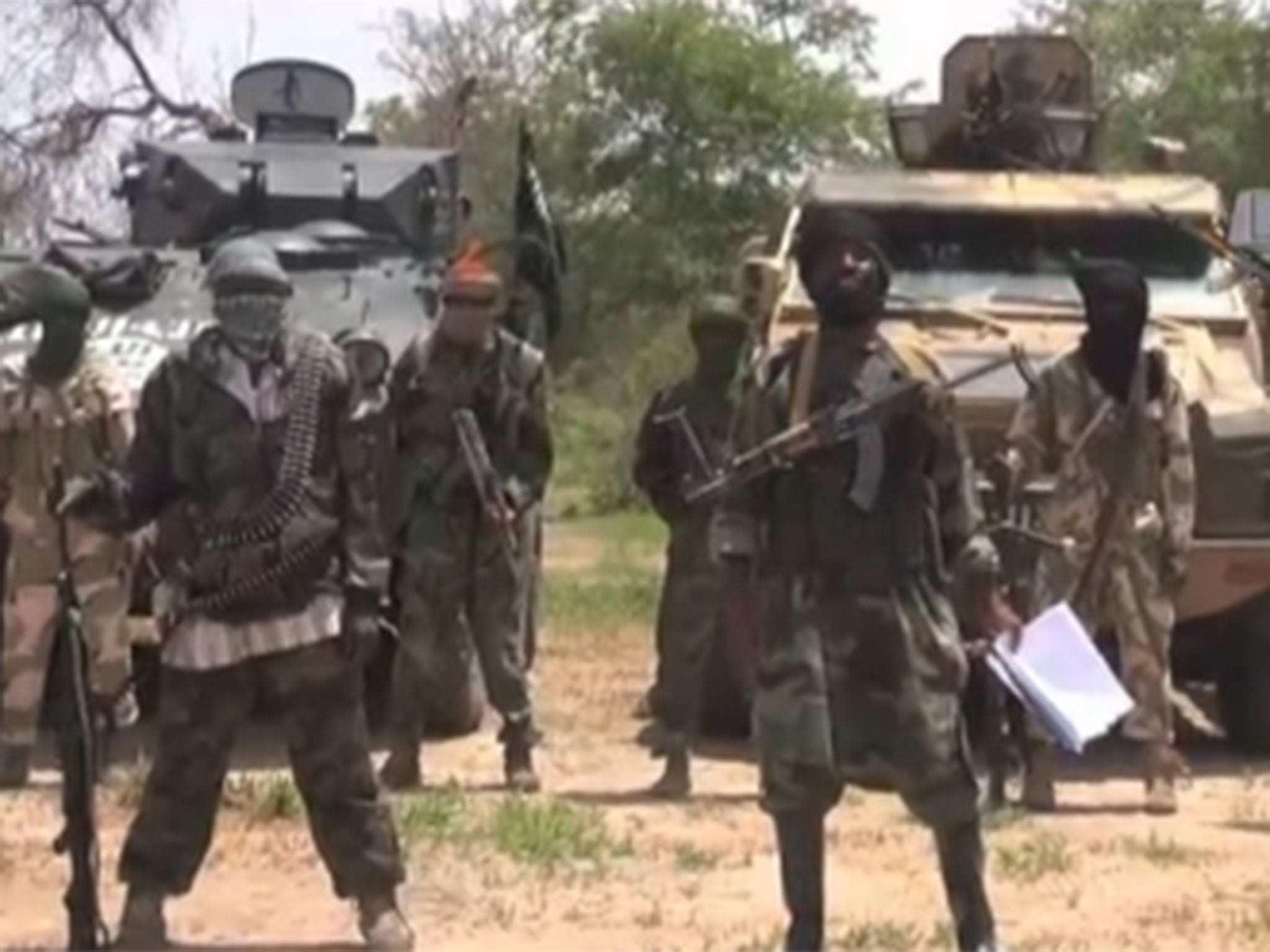 Boko Haram has released a video mocking the #BringBackOurGirls campaign, warping the slogan to say "Bring back our army".
In the film obtained by AFP, the leader of the Islamic militant group, which kidnapped nearly 300 Nigerian schoolgirls in April, is seen shouting zealously at the camera while flanked by gun-toting supporters.
Abubakar Shekau demands that the government release detained insurgents in exchange for the missing schoolgirls and chants "I trust in Allah".
In another clip the terrorist leader brags about recent victories, including two explosions at a fuel depot in Lagos that the government tried to cover up.
At least four people died in the 25 June blasts, including an alleged female suicide bomber. The government said there was one explosion caused by a gas cylinder.
However, while international attention has since waned, about 220 students are still thought to be held captive. They have become a symbol of the Nigerian government's failure to protect citizens from the Islamist militants.
Boko Haram's insurgency, aiming to establish an Islamist state, has killed thousands since 2009 but the bloody murders, bombings and massacres received little attention until the mass kidnapping.
Over the weekend, Malala Yousafzai, the teenager who was shot in the head by the Taliban and made a miraculous recovery to become a global campaigner for education and women's rights, met some of the girls who escaped Boko Haram.
The 17-year-old, who arrived in Nigeria on Saturday, said she made the trip with her father Ziauddin in order to "honour the stories of these brave girls".
Join our commenting forum
Join thought-provoking conversations, follow other Independent readers and see their replies