Brae Carnes: Trans woman launches protest over law that would force her to use men's bathrooms – 'It's disgusting and dangerous'
'I'm actively showing them what it would look like if that became law and how completely ridiculous it is'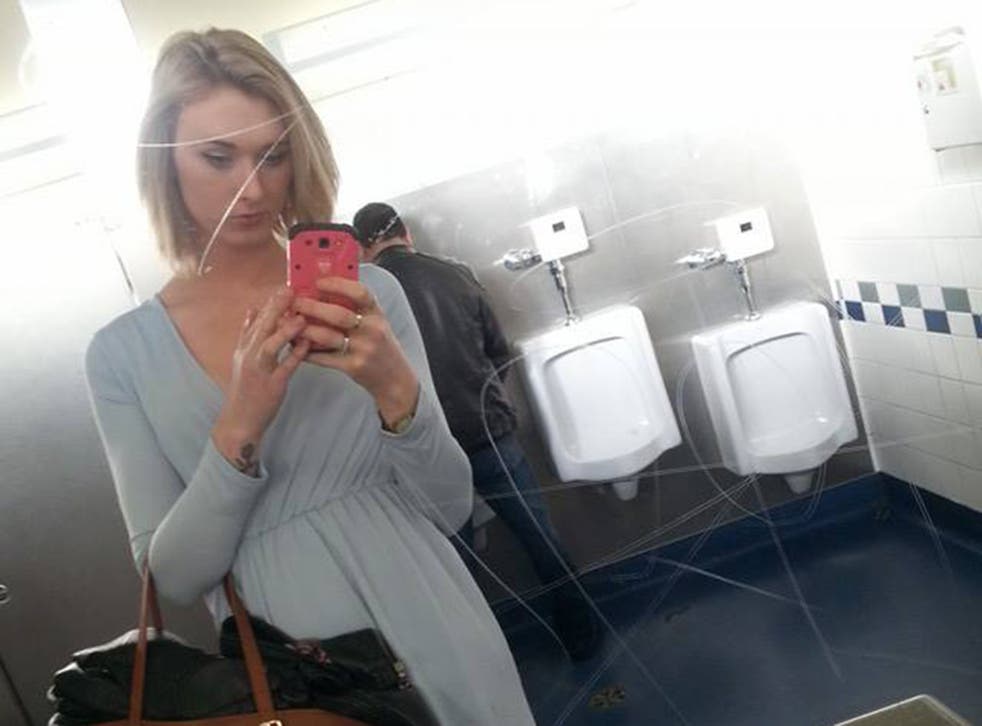 A trans woman is posting pictures of herself in men's toilets in protest at a proposed law that would force transgender women to use men's bathrooms in public places.
Brae Carnes, 23, from Canada, has launched the campaign to protest the law that would make it illegal for trans women to use female bathrooms.
Describing it as "disgusting" and "dangerous", Miss Carnes has called the law "an attack on trans people".
In a post on Facebook she said: "As a trans woman I'm not even safe from discrimination at the pub. What's going to happen if I'm forced into a men's change-room?"
She said it is uncomfortable for everyone when she enters a men's bathroom, and she looks completely out of place applying lipstick and posing for mirror selfies while men urinate in the background.
"I'm giving them what they want,' she said. "I'm actively showing them what it would look like if that became law and how completely ridiculous it is. It's just not right."
In 2013, the House of Commons passed a bill to add gender identity to the Canadian Human Rights Act.
The Conservative-led Senate finally approved the measure last month but not before introducing an amendment exempting 'sex-specific' facilities such as public washrooms, effectively killing the bill.
Senator Don Plett said that letting transgender women use female bathrooms "allows for paedophiles to take advantage of legislation that we have in place".
But Ms Carnes says the amendment puts vulnerable people who are already subject to sexual violence and assaults in more danger.
She said: "I think [the amendment] is actually giving predators a chance and an opportunity. People think, 'Why's this girl in the washroom? She must be looking for a guy.'"
"It's absolutely disgusting. Almost seems like a planned attack against trans people."
Register for free to continue reading
Registration is a free and easy way to support our truly independent journalism
By registering, you will also enjoy limited access to Premium articles, exclusive newsletters, commenting, and virtual events with our leading journalists
Already have an account? sign in
Register for free to continue reading
Registration is a free and easy way to support our truly independent journalism
By registering, you will also enjoy limited access to Premium articles, exclusive newsletters, commenting, and virtual events with our leading journalists
Already have an account? sign in
Join our new commenting forum
Join thought-provoking conversations, follow other Independent readers and see their replies