Breitbart vs Kellogg's: Far-right news site declares 'war' on cereal maker after it pulls advertising
'If you serve Kellogg's products to your family, you are serving up bigotry at your breakfast table' says Breitbart editor-in-chief
Thursday 01 December 2016 13:02 Comments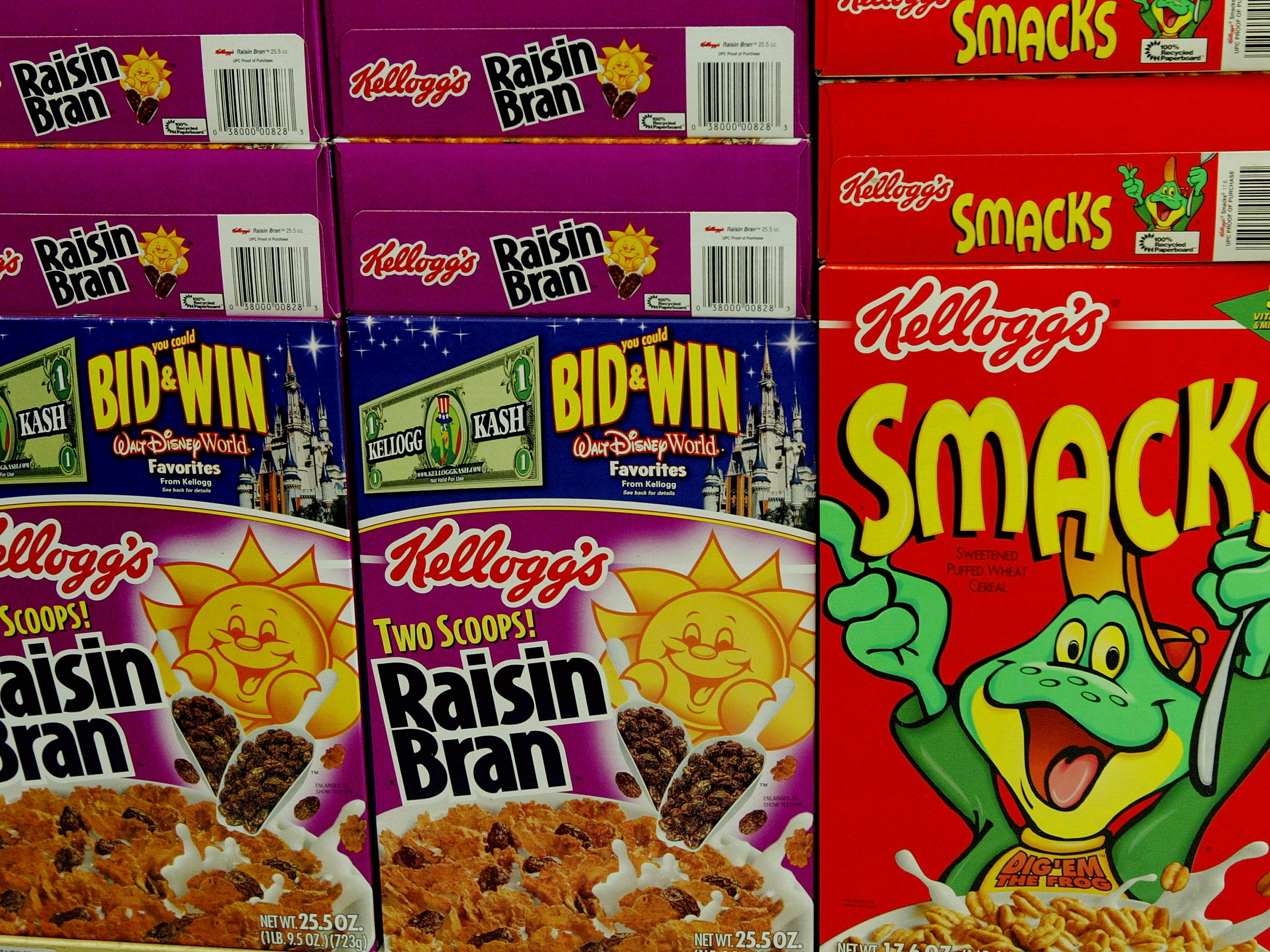 A right-wing website has declared "war" on American multinational Kellogg's after the cereal company pulled advertising.
This week, Kellogg's announced it is discontinuing advertising on Breitbart.com after a review of sites that "aren't aligned with our values as a company".
The conservative commentary website has reacted ferociously and is urging readers to boycott all the food firm's products.
Breitbart has enjoyed global attention and scrutiny since its former chair, Steve Bannon, was made Donald Trump's campaign chief and later his chief White House strategist.
The media baron has branded Breitbart the platform for the "alt-right", the new extreme right-wing movement with links to white supremacist ideology.
"We regularly work with our media-buying partners to ensure our ads do not appear on sites that aren't aligned with our values as a company," said Kellogg's spokeswoman Kris Charles, in a statement given to Bloomberg.
"We recently reviewed the list of sites where our ads can be placed and decided to discontinue advertising on Breitbart.com.
"We are working to remove our ads from that site."
Ms Charles said Breitbart was blacklisted after customers, who saw Frosted Flakes and Frosted Mini Wheats ads, contacted Kellogg's.
The Michigan-based foods giant also makes Nutri-Grain, Rice Krispies, Pop-Tarts, Corn Flakes, Krave and Froot Loops among others.
Digital advertising service AppNexus Inc., Allstate insurance, dial-up service Earthlink, eye expert Warby Parker and Social Finance have all either said they will, or have, barred Breitbart – according to Digiday.com. The Independent has contacted all five of these firms for confirmation.
An AppNexus spokesman said: "AppNexus has blacklisted Breitbart on its digital advertising exchange because the site violates our hate speech rules."
It follows Danish multinational Lego pulling Daily Mail advertising because the newspaper promoted "hatred, discrimination and demonisation".
An article on Breitbart said: "Kellogg's offered no examples of how Breitbart's 45 million monthly readers fail to align with the breakfast maker's values.
Milo Yiannopoulos defends Breitbart headlines as 'satire'
"Indeed, the move appears to be one more example of an out-of-touch corporation embracing false left-wing narratives."
According to the Pew Research Centre, nine per cent of the general news audience in the US visits the site.
Breitbart editor-in-chief Alexander Marlow, who claims Breitbart is the largest platform for pro-family content, said: "For Kellogg's, an American brand, to blacklist Breitbart News in order to placate left-wing totalitarians, is a disgraceful act of cowardice.
"They insult our incredibly diverse staff and spit in the face of our 45,000,000 highly engaged, highly perceptive, highly loyal readers, many of whom are Kellogg's customers.
"Boycotting Breitbart News for presenting mainstream American ideas is an act of discrimination and intense prejudice.
"If you serve Kellogg's products to your family, you are serving up bigotry at your breakfast table."
Breitbart is now trying to push a #DumpKelloggs petition.
Breitbart's headlines, defended as satire, include: "Birth control makes women unattractive and crazy"; "Data: Young Muslims in the West are a ticking time-bomb" and; "Would you rather your child had feminism or cancer?"
Breitbart president and chief executive Larry Solov said: "The only sensible response is to join together and boycott Kellogg's products in protest."
A Kellogg's press officer confirmed the news to The Independent, and the company has been asked for further comment.
Breitbart's UK editor-in-chief Raheem Kassam told The Independent: "Big corporates are entitled to do as they please, and in return, our readers are entitled to know about their political games and act accordingly. That's freedom."
Register for free to continue reading
Registration is a free and easy way to support our truly independent journalism
By registering, you will also enjoy limited access to Premium articles, exclusive newsletters, commenting, and virtual events with our leading journalists
Already have an account? sign in
Join our new commenting forum
Join thought-provoking conversations, follow other Independent readers and see their replies