Canadian passengers recall mayhem in the sky as giant tarantulas roamed cabin
Cabin crew training never included responding to venomous spiders escaping during meal service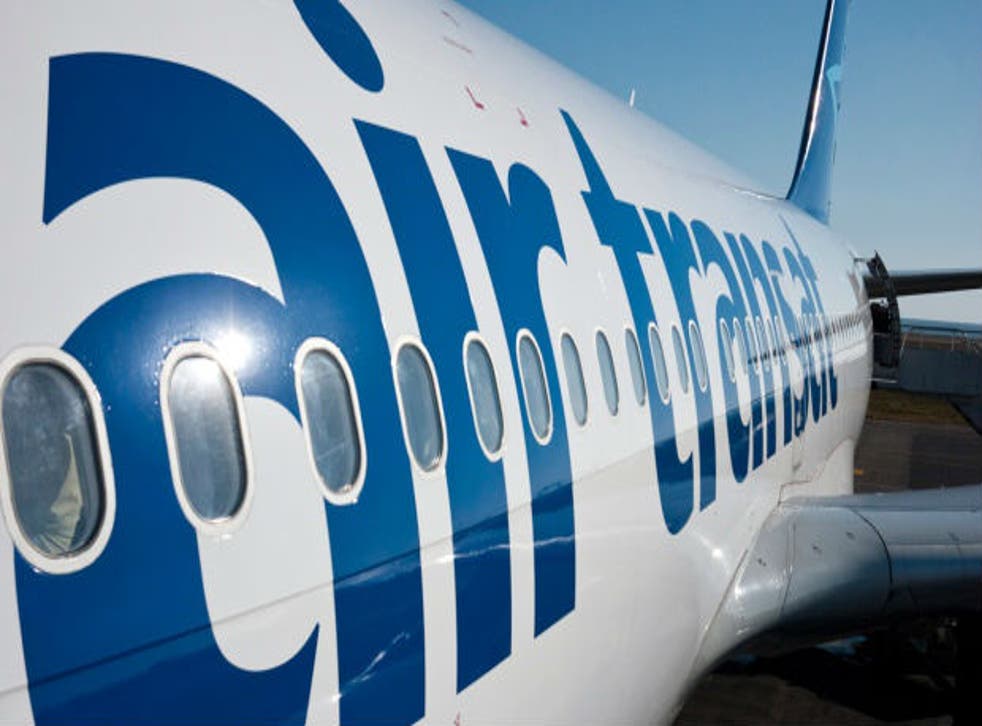 Two hairy and eight-legged stowaways were blamed for unleashing a rare commotion on board a recent flight on Air Transat from the Dominican Republic to Canada that sent passengers screaming in panic and standing on their seats.
In a wildlife invasion turned nightmare for anyone suffering from arachnophobia (and possibly fear of flying too), not one but two tarantulas, potentially measuring as much as 20 centimeters across, were spotted roaming the carpeted cabin soon after the inflight meal had been served on the 18 April flight from Punta Cana, a popular holiday destination, to Montreal in Quebec.
"The spider crawled up my leg - I was in a skirt," one passenger, Catherine Moreau from Repentigny, outside Montreal, told Radio Canada on Friday. "My husband managed to trap it in a plastic container, but its legs were sticking out. My daughter was screaming, she was in a state of shock."
Snakes on a Plane was a Hollywood invention, but its seems that Spiders on a Plane was not an eventuality that the Air Transat crew was ready for. Ms Moreau averred that when she turned to the flight attendants at the back of the cabin there were variously too terrified or too clueless to be of any help.
Canadian air travel authorities do not enforce spraying against exotic intruders on planes coming from tropical countries nor are any kinds of import permits required for spiders.
Étienne Normandin, an entomologist at the Université de Montréal, speculated to CBC television that the tarantulas may have been Phormictopus cancerides, a species which "is very common in the Dominican Republic and Haiti, and easy to catch." Not that it helps anyone now, but he also said they are a spider that is "aggressive, but the venom is not strong".
It is quite possible, Mr Normandin added, that someone had brought them on the plane in their luggage to sell them in Canada. "The market for live tarantulas is very lucrative," he said
The crew's actions were defended this week by Julie Roberts, vice president of Air Transat's flight attendant union. She insisted the crew "did what they could to calm people down" and administered First Aid where needed. They also quite reasonably ordered the passengers to put their shoes on and cover their ankles.
Aside from the one tarantula that found itself incarcerated in Tupperware, its compadre - Tarantula Number Two - remained on the loose until the aircraft landed. It was reportedly then scooped up by emergency federal workers at Montreal's Trudeau airport.
For its part Air Transat, which operates both scheduled and charter flights from its bases in Montreal and Toronto to destinations largely in the Caribbean and Europe, said that while the passengers may have been surprised by the presence of tarantulas on the flight, they by and large had "reacted calmly". And so, it said, had their employees.
"Our cabin crew are trained to ensure the safety of our passengers at all times," spokeswoman Debbie Cabana said in an email to CBC. "In the case at hand, which is an extraordinary and isolated event, our staff reacted promptly and efficiently." However, dealing with venomous spiders is not something that Air Transat specifically trains its employees for.
Air Transat suffered a potentially far more serious incident in 2001 when an Airbus 330 en route from Canada to Lisbon developed a serious fuel leak, eventually depleting all of its tanks over the Atlantic. The pilots, one of whom used to fly gliders as a hobby, successfully flew the plane without power for nearly 100 more miles from flameout to a landing strip in the Azores and no one was hurt.
Last September a passenger on a Qatar Airways flight from Doha to South Africa survived a tarantula bite. By the time the plane landed, reports said, his leg had turned black and had doubled in size from the swelling.
Register for free to continue reading
Registration is a free and easy way to support our truly independent journalism
By registering, you will also enjoy limited access to Premium articles, exclusive newsletters, commenting, and virtual events with our leading journalists
Already have an account? sign in
Register for free to continue reading
Registration is a free and easy way to support our truly independent journalism
By registering, you will also enjoy limited access to Premium articles, exclusive newsletters, commenting, and virtual events with our leading journalists
Already have an account? sign in
Join our new commenting forum
Join thought-provoking conversations, follow other Independent readers and see their replies