'Male rape' now a crime in China
Chinese state-run media: "Up until now, it was difficult to file cases involving male sexual assault"
Ashley Cowburn
Wednesday 04 November 2015 09:07 Comments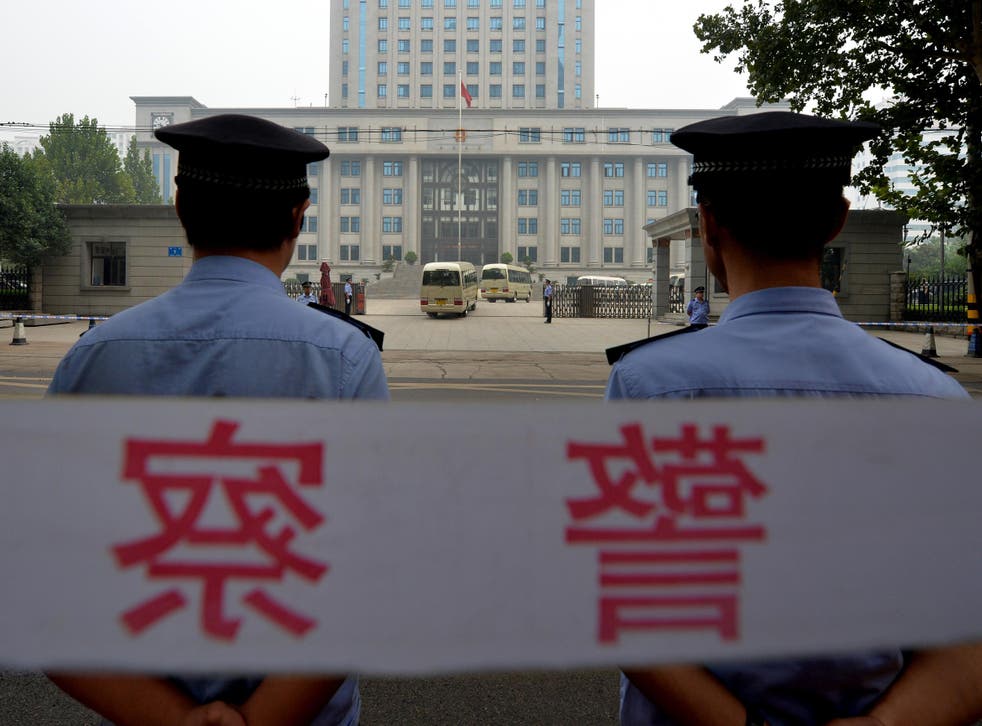 Sexually assaulting a man is now a crime in China carrying a minimum sentence of five years in prison.
Reports of the change in law came from Xinhua, China's state-run news agency, which said the amendment to the criminal law was adopted by the top legislature in August. Previously criminal law in the People's Republic of China explicitly defined rape as crimes against women. The defunct law stated: "crime of rape is using violence, coercion or any other means to force having sex with women, or girls who are under 14 years old."
Xinhua added: "Up until now, it was difficult to file cases involving male sexual assault."
Legal experts and campaigners have been urging the authorities to reform the law and provide stronger protection for men against sexual assault for a number of years, often citing distressing cases of miscarriages of justice.
In May 2010, a 42-year-old male security guard abused his 18-year-old male colleague in Beijing – but, due to the legal loophole, he was sentenced to one year in prison for intentional injury instead of sexual assault.
Then, in September 2014, the South China Morning Post reported that one man accused of kidnapping and raping another man in Sichuan Province was released with "nothing but a slap on the wrist". Ding Jinkun, a lawyer from the Shanghai Dabang law firm, said to the newspaper at the time that the "rising" cases of sexual abuse against men and underage boys is a wake-up call to reform the criminal law to protect men.
Register for free to continue reading
Registration is a free and easy way to support our truly independent journalism
By registering, you will also enjoy limited access to Premium articles, exclusive newsletters, commenting, and virtual events with our leading journalists
Already have an account? sign in
Join our new commenting forum
Join thought-provoking conversations, follow other Independent readers and see their replies