China, Russia and Pakistan elected to UN human rights council but Saudi Arabia loses out
Pompeo says election of countries with abhorrent human rights records validates US's earlier decision to withdraw from the council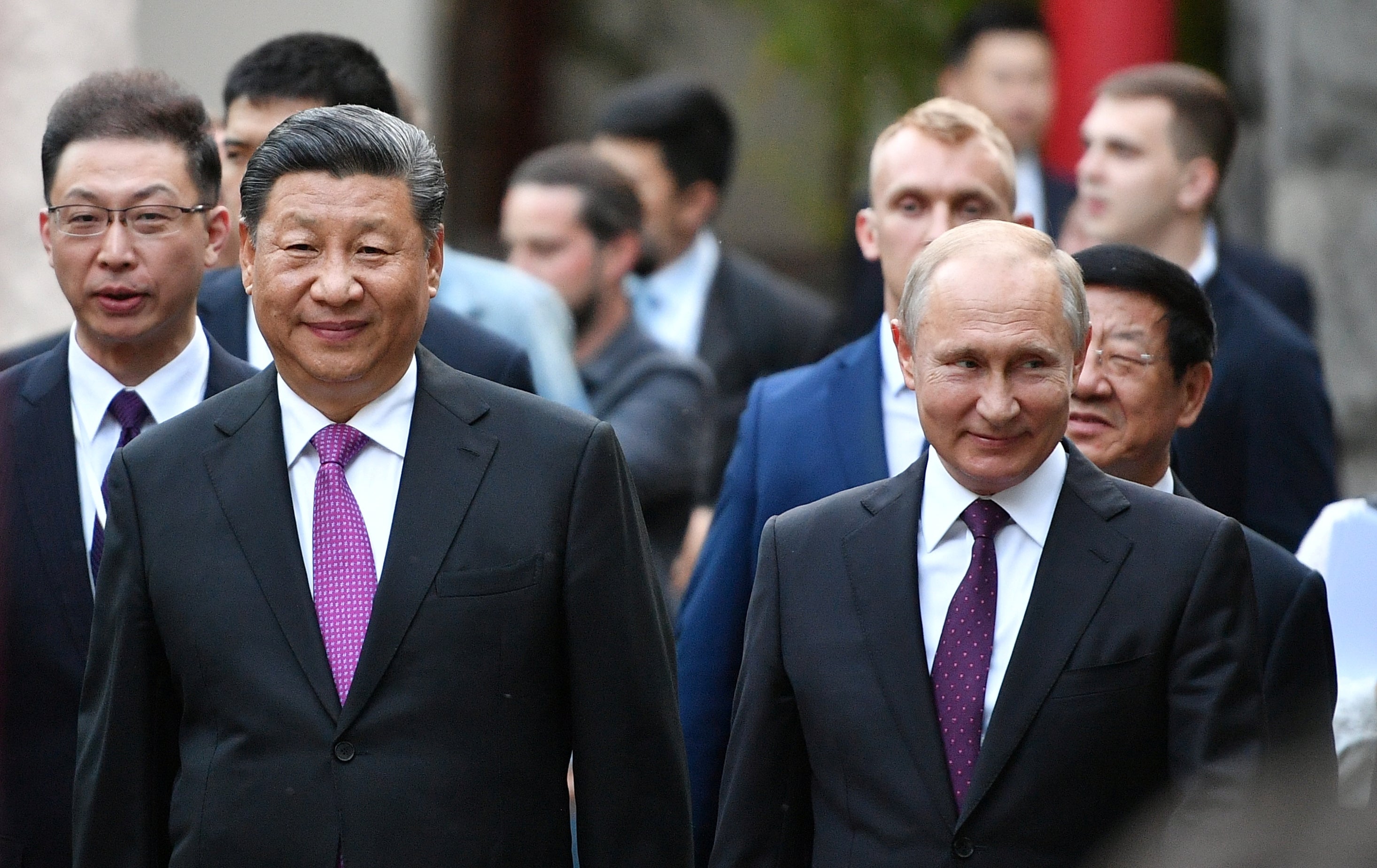 China, Russia, Pakistan and Cuba have been elected to the UN's Human Rights Council (UNHRC), despite criticism of their records from international rights groups.
But Saudi Arabia, which lost its seat on the council last year, failed to win a place in Tuesday's vote due to competition in the Asia-Pacific region.
A total of 15 seats were available from different regions across the globe. Russia and Ukraine were elected unopposed from the Eastern Europe region; Ivory Coast, Gabon, Malawi and Senegal ran unopposed among African states; Bolivia, Cuba and Mexico will represent the Latin American region; and France and the UK were elected unopposed from Western Europe.
It was only in the Asia-Pacific where the four available seats were hotly contested – by China, Saudi Arabia, Pakistan, Nepal and Uzbekistan. From the 193 member states, Pakistan received 169 votes, Uzbekistan 164, Nepal 150, China 139 and Saudi Arabia just 90 votes.  
The number of votes received by both Saudi Arabia and China was significantly down from their levels of support in 2016 when they won their previous three-year terms – Saudi Arabia with 152 votes, and China with 180 votes. 
In a statement, the US Secretary of State Mike Pompeo noted Donald Trump's decision to withdraw from the UNHRC in 2018, citing membership rules that allow the election of the world's worst human rights abusers to seats on the council.  
"Prior to making this decision, and after our exit, the United States has urged UN member states to take immediate action to reform the council before it became irreparable.  Unfortunately, those calls went unheeded, and today the UN General Assembly once again elected countries with abhorrent human rights records, including China, Russia, and Cuba. Venezuela was elected in 2019," said Mr Pompeo in a statement.
He said Tuesday's election only further validated the US decision to withdraw and use other avenues and opportunities to protect and promote universal human rights.  
Based in Geneva, the UN Human Rights Council is an inter-governmental body which is responsible for the protection of human rights around the world and for addressing situations of human rights violations.  
On China getting fewer votes this year, US-based Human Rights Watch's (HRW) executive director Kenneth Roth remarked that "the fear is melting".
"The bad news: governments just elected China to the UN Human Rights Council despite its severe repression in Xinjiang, Tibet, and Hong Kong. The good news: the number of governments voting for it declined from 180 last time to 139 now. The fear is melting," Roth tweeted.  
Hong Kong pro-democracy activist Joshua Wong said that he believes "countries should refuse to vote for unfit candidates." "
It's really insane for China that upholds wolf-warrior diplomacy has been elected to the UN human rights council again. The world should hold China's accountability," he posted on Twitter.
Pakistan said the level of support for its candidacy reflected the confidence of the international community in its human rights credentials. In a statement from the office of prime minister Imran Khan, it said: "Pakistan's resounding success in this election to an important UN body showcases Pakistan as a principled, reliable and responsible player at the international stage, with the capacity to contribute meaningfully to [the] work of the UN, especially on issues related to the human rights." 
Join our commenting forum
Join thought-provoking conversations, follow other Independent readers and see their replies