The 'catastrophic' conservation emergency left in Covid's wake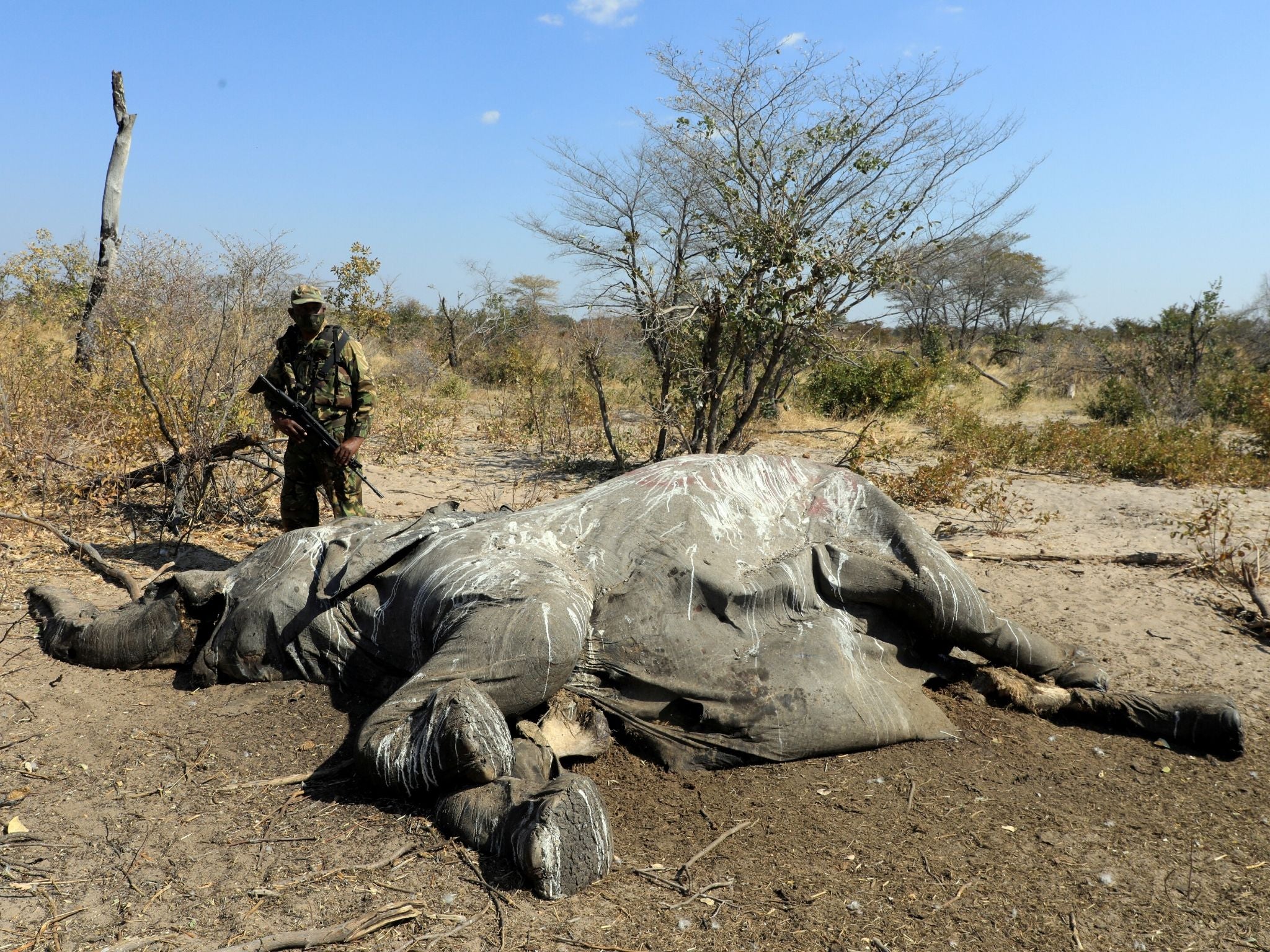 We are working with conservation charity Space for Giants to protect wildlife at risk from poachers due to the conservation funding crisis caused by Covid-19. Help is desperately needed to support wildlife rangers, local communities and law enforcement personnel to prevent wildlife crime. Donate to help Stop The Illegal Wildlife Trade HERE
Wildlife experts have alerted The Independent that a global conservation "crisis" is unfolding as the disruption caused by Covid-19 causes a feared surge in the poaching of species for the illegal wildlife trade.
India, Nepal and Pakistan and several African countries have all reported a poaching spike. In Botswana, it is warned, as many as 10 per cent of the country's 500 rhinoceroses may have been wiped out since March.
A number of wildlife protection programmes have been curtailed due to the abrupt halt of tourism revenue as a result of Covid-19, leaving endangered animals more vulnerable than ever to slaughter.
Lockdown restrictions have also limited the ability of conservationists and wildlife rangers to monitor many poaching hotspots.
Trisha Ghose, project director of not-for-profit The Habitats Trust, warned of a 151 per cent increase in poaching in some parts of India, referencing a report from wildlife trade monitoring organisation TRAFFIC.
"Species are being systematically wiped out by organised trade networks," she said, "with new poaching techniques and trade routes emerging faster than we can respond to them."
Dr Gladys Kalema-Zikusoka, founder of Conservation Through Public Health, told The Independent that great apes in East Africa were also potentially under threat: "Poaching levels have gone up so much. Normally poachers would not go near the gorillas because they fear getting caught."
Map Ives, of Rhino Conservation Botswana, said of the post-Covid-19 situation: "It's a bloody calamity. It's an absolute crisis."
The revelation of the potential scale of the conservation crisis caused by the pandemic shows the urgency of The Independent's Stop The Illegal Wildlife Trade campaign.
Shareholder Evgeny Lebedev launched the campaign to call for an international effort to clamp down on the illegal trade of wild animals, which remains one of the greatest threats to future biodiversity.
Today it will also start raising funds to pay for vital wildlife-protection projects implemented by the campaign's partner charity Space for Giants. This will target the feared Covid-caused conservation emergency and work to stop the poaching and illegal trafficking of animals.
Covid-19 prevention measures are hampering the collection of data to uncover the full scale of the suspected poaching surge, and wildlife rangers are bravely continuing patrols wherever possible despite the challenges posed by anti-pandemic regulations.
But reports of an increase in poaching have occurred worldwide. A study by TRAFFIC found that poaching in India more than doubled in the first six weeks of lockdown, including the killing of nine leopards.
A one-horned rhino was recently shot down in Kaziranga National Park in northeastern India. Poaching cases have also jumped sharply in neighbouring Pakistan and Nepal, where six musk deer were found dead in the Sagarmatha National Park.
In Central and South America, Conservation Biology issued a warning that the jaguar parts, including teeth used as jewellery, has hugely increased in recent months.
In Africa, Ethiopia saw a steep rise in elephant poaching during lockdown, with six killed in a single day in May. Last month in Niger, more than 40 endangered dorcas gazelles died in what locals described as a "massacre" in one of the continent's largest nature reserves.
Uganda's wildlife authority head, Sam Mwandha, said criminal networks involved in the illegal trade of wildlife were exploiting the Covid-19 situation.
This week, Uganda announced the crisis' latest wildlife victim, an elephant killed for its ivory by a snare in Murchison Falls National Park. During March to April this year, 822 snares laid by poachers to trap wildlife were found in Uganda's Bwindi park, compared to just 21 in the same period last year – a rise of 3814 per cent.
"Funds are needed to address poaching, encroachment and illegal wildlife trade," Mr Mwandha said.
Dr Max Graham, founder and CEO of conservation charity Space for Giants – which partners The Independent on the Stop The Illegal Wildlife Trade campaign – said: "It has never been more critical to protect animals and their habitats.
"The international community must work together to eradicate the enabling factors that allow the illegal trade of wildlife to perpetuate and help protect wildlife. Otherwise, we are just at the beginning of an ecological emergency."
Join our commenting forum
Join thought-provoking conversations, follow other Independent readers and see their replies