Coronavirus could reverse a decade of progress in reducing global poverty levels, UN study suggests
But significant progress made by countries pre-pandemic described as 'a message of hope'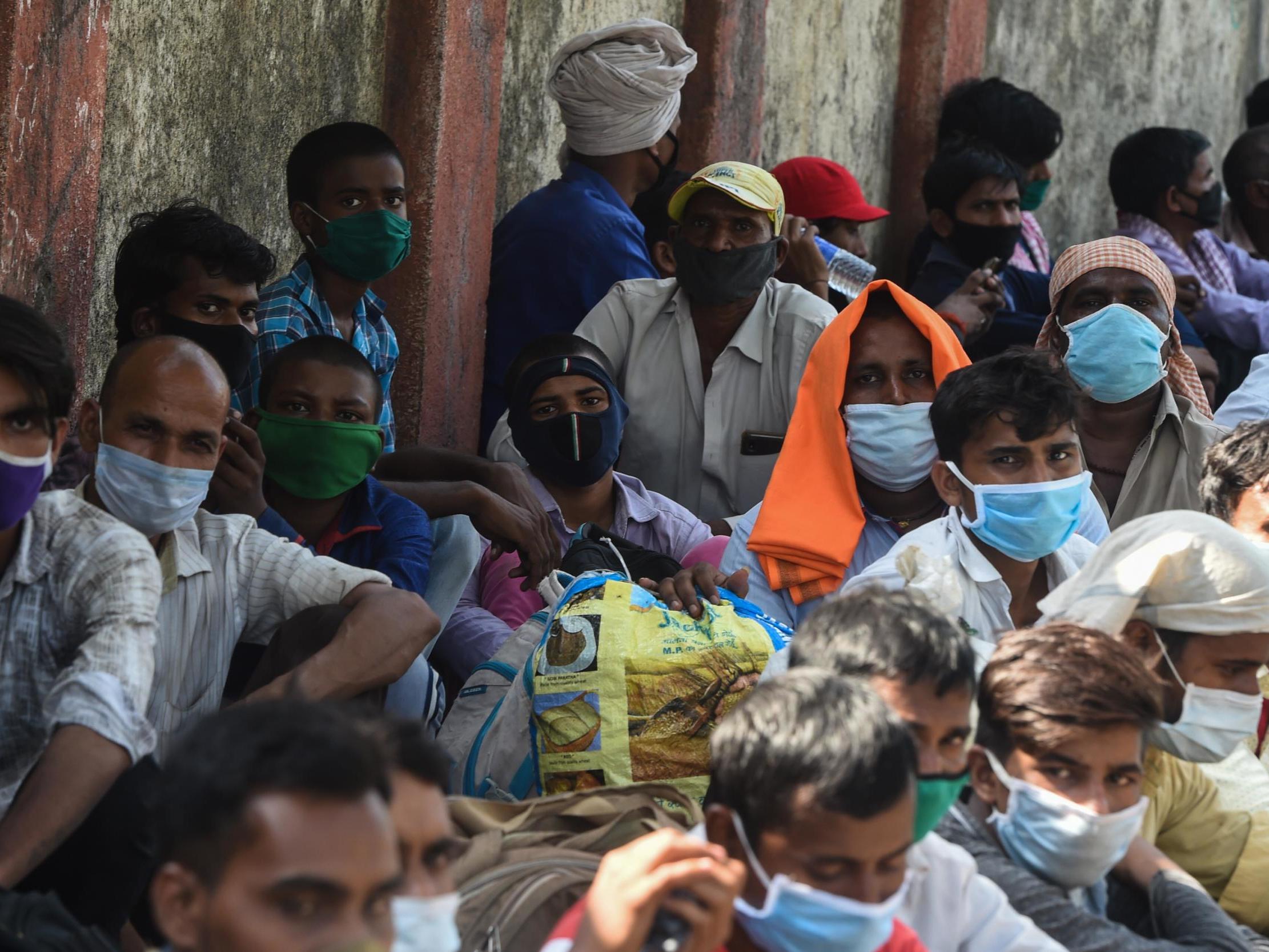 The coronavirus pandemic could set back the fight to reduce global poverty by between eight and 10 years, according to a new United Nations-backed study.
In their most conservative model, researchers found that at least 131 million people could be pushed into non-monetary poverty across 70 countries unless anticipated increases in hunger are prevented or swiftly reversed.
This rises to between 413 million and 547 million if half of children face continued disruption to their studies throughout this year. More than 60 per cent of the world's children are still out of school, with closures having peaked at 91 per cent in April.
Despite these grim forecasts, the Multidimensional Poverty Index 2020's authors write that "the firm hope is that this will not happen", and that instead "progress is possible".
Professor Sabina Alkire, co-creator of the index – which is used by countries and experts across the world as a measure to gauge and help reduce poverty levels – told The Independent in May that she believed the pandemic could bring about a "historic reduction" in global poverty, if authorities are "strategically pro-poor" with emergency funding and recovery measures.
Prof Alkire, director of the Oxford Poverty and Human Development Initiative, pointed to economist Amartya Sen's observations that life expectancy in the UK rose far more quickly during the Second World War than in the previous decade – which he attributed largely to emergency food-rationing systems.
Published this week, the 2020 index also shows that of the 75 countries studied, Sierra Leone saw the fastest reduction in multidimensional poverty, at a time when the country was grappling with the Ebola crisis.
In the four years from 2013, multidimensional poverty – a measure of whether people experience multiple deprivations in health, education and standards of living – fell sharply from 74 per cent to 58 per cent, with the provision of electricity and clean cooking fuel bringing about the largest changes.
"As terrible as the tragedy was, it did not create a widespread slide into poverty," the report states. "Public health emergencies require fast responses, and human error as well as tragedy seem inevitable.
"Despite this, Sierra Leone shows that it is possible to reduce the interlinked deprivations of multidimensional poverty during an epidemic."
The report, which looks back on the progress made in the decade since the index was created, also found that 65 of the 75 countries studied has "significantly" reduced levels of multidimensional poverty.
In India, which saw the largest reduction, some 273 million people moved out of multidimensional poverty during the past decade, according to the report.
Some 70 million people in China left multidimensional poverty between 2010 and 2014. In Bangladesh, numbers declined by 19 million between 2014 and 2019.
Before the pandemic, 47 countries were on track to halve poverty between 2015 and 2030, if observed trends continued. But 18 countries, including some of the poorest, were off track.
Of the 1.3 billion people living in multidimensional poverty, more than 80 per cent are deprived in at least five of the ten indicators used, the report states.
Keir Starmer accuses Boris Johnson of giving 'dodgy answers' on child poverty claim
Half of the world's multidimensionally poor – around 644 million – have not yet turned 18 years old.
At least 40 per cent live in south Asia, and an even greater proportion live in sub-Saharan Africa. However, in addition to Sierra Leone, six other sub-Saharan African countries are counted among the top 10 fastest-improving countries, alongside Côte D'Ivoire, Guinea, Liberia, Mauritania, Rwanda, Sao Tome and Principe.
Some 107 million suffering multiple vulnerabilities are over the age of 60, which researchers flagged as "a particularly importantly figure during the Covid-19 pandemic".
"Covid-19 is the latest crisis to hit the globe, and climate change all but guarantees more will follow soon. Each will affect the poor in multiple ways," Pedro Conceicao, director of the UNDP's Human Development Report Office, said in a statement.
"More than ever, we need to work on tackling poverty – and vulnerability to poverty – in all its forms."
Prof Alkire said: "The MPI – with its information on both the level and composition of poverty – provides the data needed to pinpoint where and how poverty manifests itself. Otherwise policymakers are flying blind, unable to know how – or where – to target resources and interventions."
She added: "Covid-19 is having a profound impact on the development landscape. But this data – from before the pandemic – is a message of hope.
"Past success stories on how to tackle the many ways people experience poverty in their daily lives, can show how to build back better and improve the lives of millions."
Join our commenting forum
Join thought-provoking conversations, follow other Independent readers and see their replies