World's 13 biggest dairy companies produce nearly same amount of greenhouse gas emissions as entire UK, says report
Study finds firms' emissions of CO2-equivalent gases total 338m tonnes in 2017   
Rory Sullivan
Monday 15 June 2020 19:50 Comments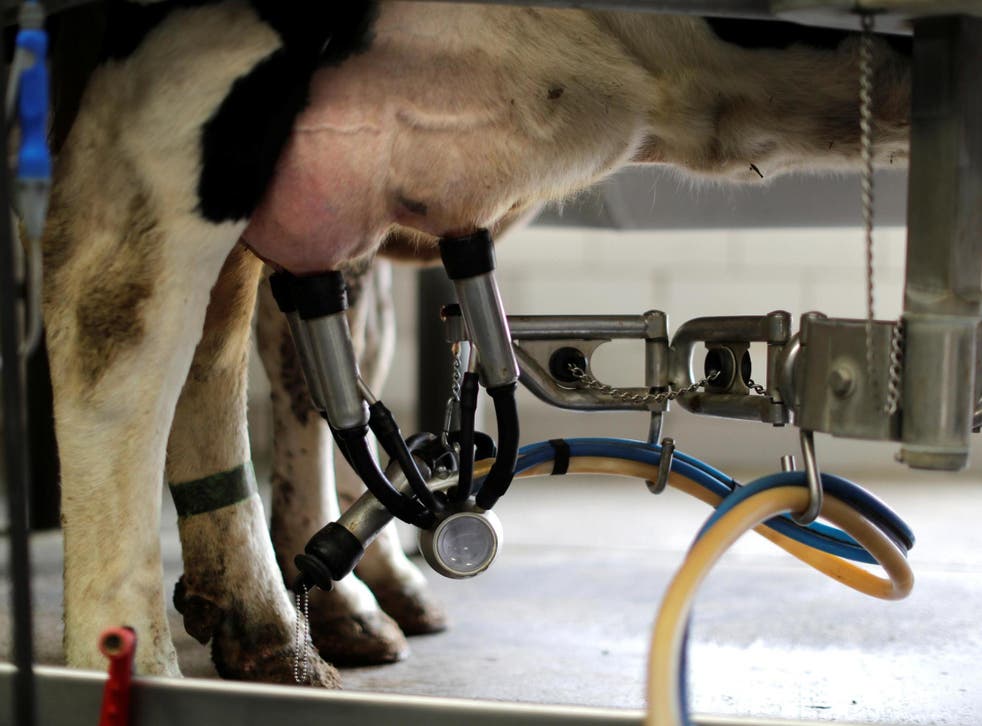 The 13 largest dairy companies cause almost the same amount of greenhouse gas emissions each year as the whole of the UK, a new report has revealed.
The study, carried out by the Institute for Agriculture and Trade Policy (IATP) in the US and called "Milking the Planet", found that the level of these businesses' emissions has risen significantly in recent years.
From 2015 to 2017, there was an 11 per cent increase in the greenhouse gases (GHG) produced by these 13 firms, equivalent to burning 13.6 billion litres of petrol on top of their former rate of pollution.
Some of the companies' emissions have leapt by as much as 30 per cent over the same two-year period.
The IATP report stresses that there is no public pressure on the dairy industry to change its ways, unlike the scrutiny directed at fossil fuel corporations.
Shefali Sharma, European director at the IATP and the author of the study, said: "Unlike growing public scrutiny on fossil fuel companies, little public pressure exists to hold global meat and dairy corporations accountable for their emissions, even as scientific evidence mounts that our food system is responsible for up to 37% of all global emissions."
"As governments ratchet up their climate goals, the rise of large-scale dairy and public incentives that further increase corporate dairy power, production and emissions must be stopped," she added.
According to the research, none of the 13 dairy companies have committed to "a clear and absolute reduction of emissions" from their supply chains or from the cows themselves, which are responsible for 90 per cent of the firms' pollution.
One of the scientific bodies of the UN Framework Convention on Climate Change (UNFCC) is currently deciding whether to include agricultural GHGs in future climate negotiations.
The report found that the 13 dairies were responsible for the release of 338m tonnes of CO2-equivalent gases into the atmosphere in 2017, only slightly below the 350m emitted annually in the UK.
In response to the IATP's findings, representatives from the dairy sector defended the industry.
Judith Bryans, president of the International Dairy Federation, and Donald Moore, executive director of the Global Dairy Platform, said in a joint statement: "The dairy sector is committed to producing nutritious foods in environmentally sound and responsible ways."
Register for free to continue reading
Registration is a free and easy way to support our truly independent journalism
By registering, you will also enjoy limited access to Premium articles, exclusive newsletters, commenting, and virtual events with our leading journalists
Already have an account? sign in
Join our new commenting forum
Join thought-provoking conversations, follow other Independent readers and see their replies